Just five miles outside Palma, in Illetas, the Bon Sol sits on a pine-covered hillside overlooking the bay, with sub-tropical gardens leading to its own private beach.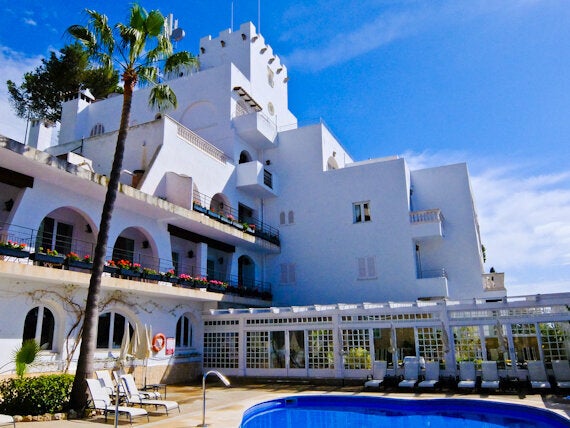 Mallorca regularly hits the headlines with tales of drunken antics of young tourists in its resort of Magaluf but there's a quieter gentler side of the island which is often overlooked. Palma, the capital, is a pleasant city with a historic centre and a number of art galleries, and the Hotel Bon Sol makes an ideal base to explore its charms.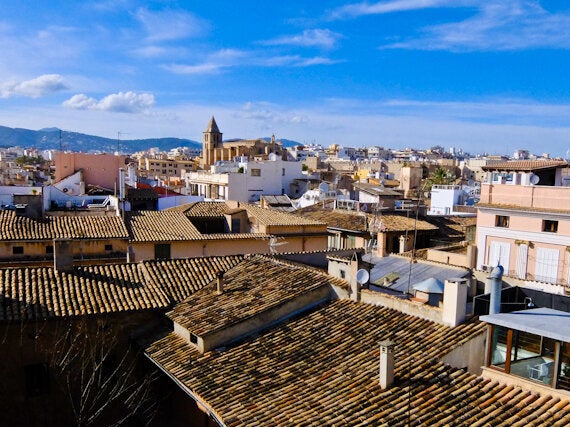 Of course you could just stay within the hotel and enjoy three swimming pools, tennis courts, boule, badminton, squash, mini-golf and indoor games. Better still you could luxuriate in the Nirvana Spa which offers a wide range of treatments and specialised therapies such as Ayurveda, Thalassotherapy, Balneotherapy and Algotherm to revitalise, regenerate and pamper. And you can take breakfast by the sea, enjoy cocktails on the terrace, with spectacular views over the Bay of Palma, and dine in the medieval-style restaurant where the food is excellent.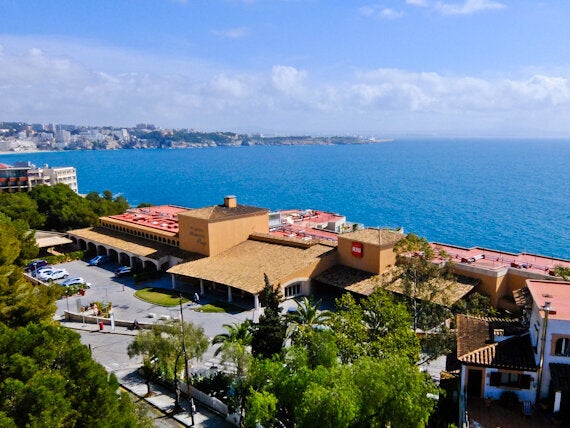 It was Antonio Xamena who bought the house in 1951 so he could swim every morning before he went to work in Palma. His wife was lonely during the day so they decided to offer their spare rooms to guests and in 1953 they were open for business. They were so successful that next year Errol Flynn and his friends arrived, so Antonio began to enlarge the hotel. He took it from 14 rooms to the present 92 with a further 37 villas spread around the gardens. Antonio's son, Martin Xamena carries on the business with his English wife Lorraine and their son Alejandro - it's that family touch that makes the hotel special.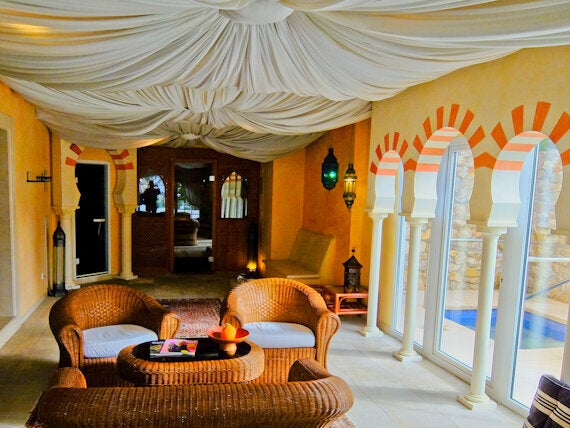 Because of the way the hotel grew, no two rooms are alike and they're all furnished with antiques and beautiful paintings. Of course all have a private bathroom, balcony or terrace, radio, minibar, telephone, air conditioning and central heating but each one has its own individual charm. The main building has the atmosphere of a medieval castle, with fine wood panelling and suits of armour greeting you as you come down the stairs. 80% of the guests at the Bon Sol are repeat visitors so they'll store your packed luggage until the next time so you only have to travel with hand baggage.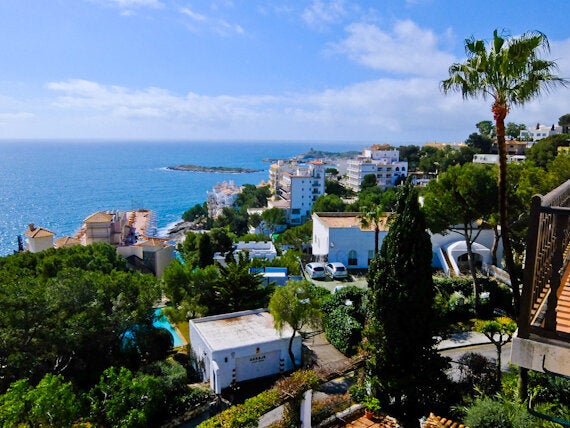 To get down to the sea, a series of lifts takes you down past the spa, through tropical gardens, to one of the pools overlooking the beach. Then a few steps lead you to a small cove where you can enjoy safe swimming. If you're there in winter, there's a heated outdoor pool just outside the main restaurant and it's often warm enough to sunbathe.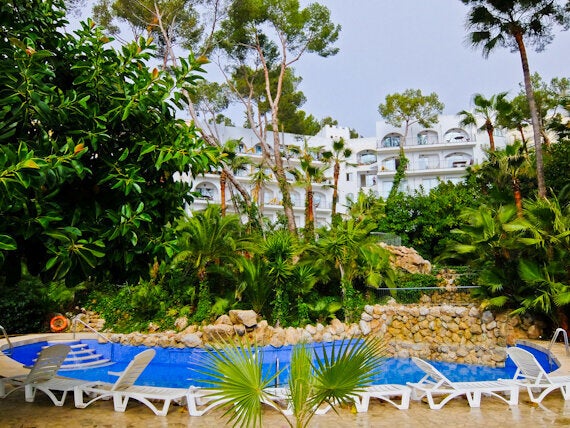 If you fancy hitting the town then it's a short bus ride away and it's worth buying a Palma Pass. This includes 10 free trips on city centre public buses and one return journey to the airport plus free access to over 36 different museums, monuments and cultural sights. Palma is crammed with restaurants and bars and is proud of its culinary traditions. The morning fish and food market is an absolute delight and you'll be astonished by the huge range of fish on offer.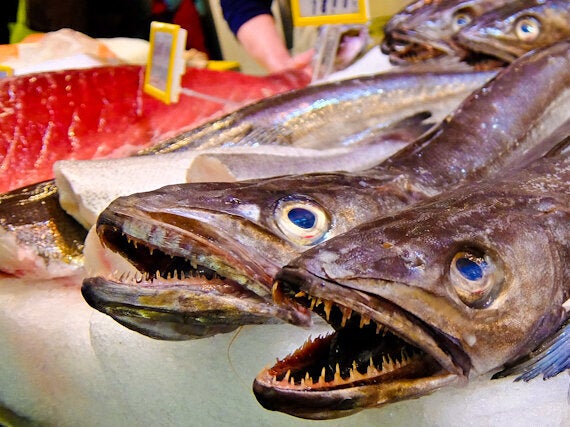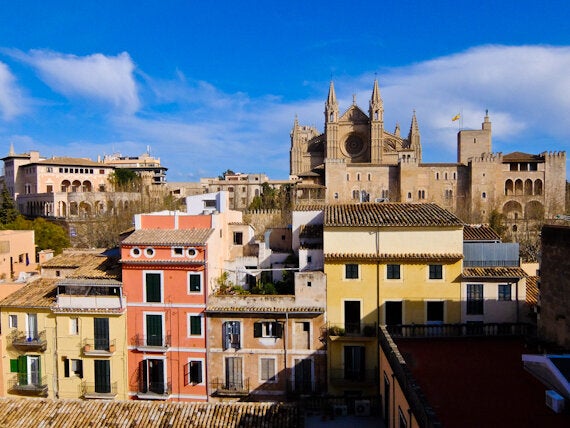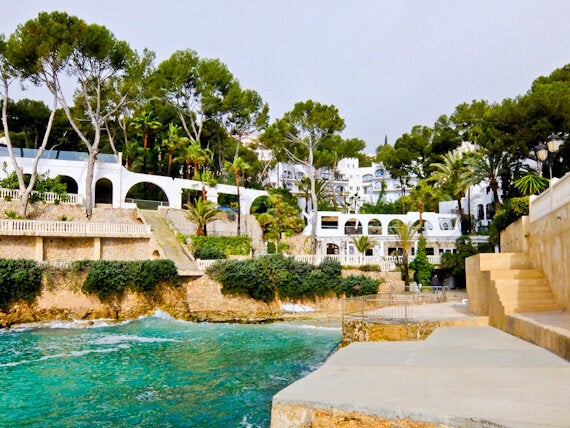 Classic Collection Holidays offers 3/7 nights at Hotel Bon Sol from £609/1099 per person in July (£549/997 in May). Prices are based on 2 adults sharing a classic room on half-board basis with return flights from Gatwick (other regional airports available) and private transfers. 0800 294 9315
The Palma Pass costs €34 for 48 hours or €41 for 72 hours.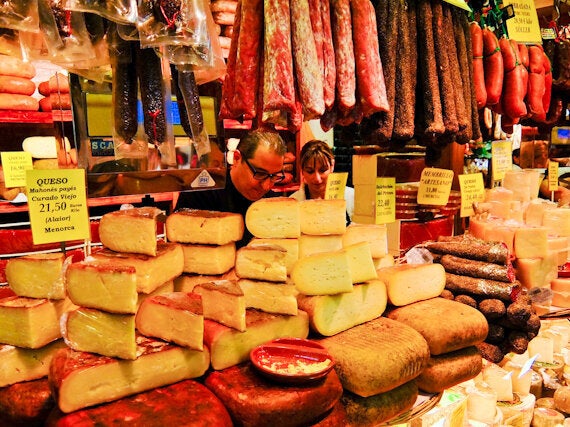 All pictures copyright Rupert Parker.