Around 2 hours flying time from the UK, Mallorca is not normally recognised for its food but the island is keen to serve local dishes and wash them down with home grown wine.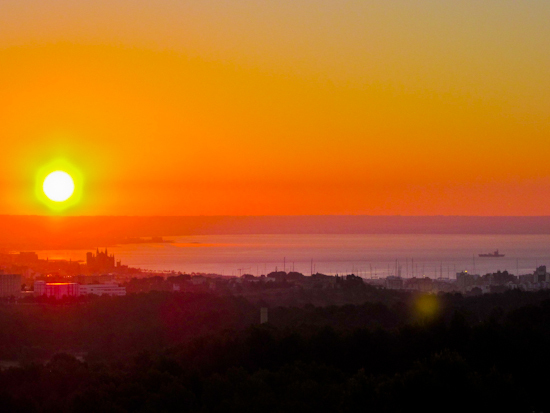 Mallorca was one of the first destinations for package tourists and has been serving up sun, sand and sea for generations. In the quest to please international visitors, local food traditions tended to be ignored but tourists are now demanding more from their holidays. Indeed for some it's become the main reason for travel whilst others see it as a bonus add-on. Out of season, you're more likely to linger in restaurants, savouring that final glass of wine, rather than rushing back to the beach. Autumn means harvest and is the best time to visit wineries and olive oil mills whilst spring brings festivals of almond blossom and wild flowers.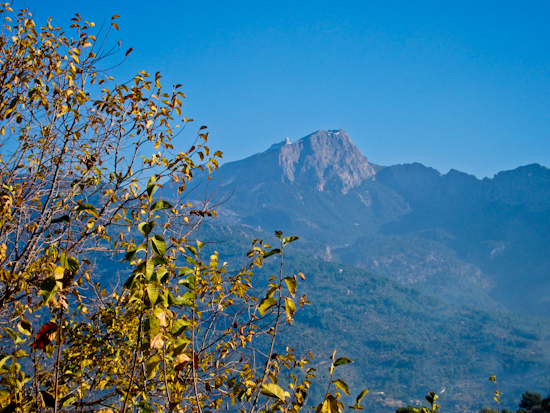 I can't believe it's early December - there's clear blue sky, it's warm enough just for a tee shirt and I have a clear view of Puig Major, Mallorca's highest peak at 1,445m. I've just taken the tourist train from Palma to Soller and it's delightfully empty. This is the attraction of the island out of season - no crowds, restaurants and hotels with lots of availability plus you don't need to be a mad dog or englishman to go out in the midday sun.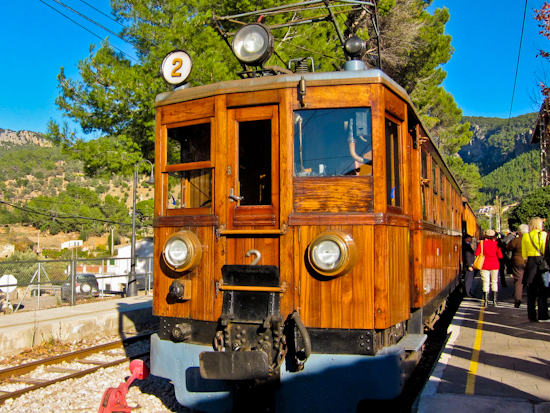 Palma
The core of the island's capital is the old town with leafy squares and narrow alleys, packed with bakeries and confectionaries. If you have a sweet tooth then this is the place for your sugar fix. Try Frasquet Confiteria, attractive with its traditional façade and there's been a sweet shop here since the 17th century. Far newer is the Fornet de La Soca bakery, although you wouldn't know it by the retro décor. Their delicious breads and cakes are all made on the premises.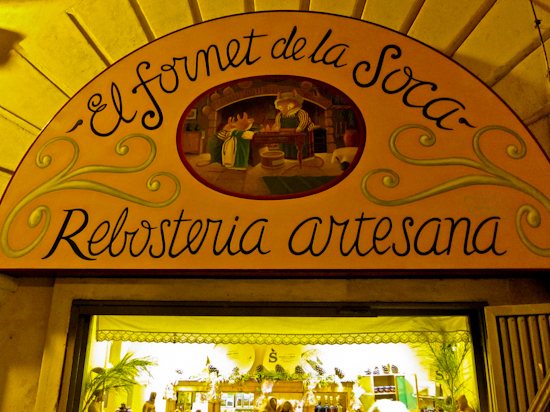 The jewel in Palma's crown is the central market, particularly the fish section. You'll find all the local varieties here plus fish from other regions like Galicia. Fruit and veg are also well represented as are cured meats, including Sobrassada - minced pork mixed with paprika and cured inside an intestine. It's really a spicy sausage and is an essential ingredient in many Mallorcan dishes.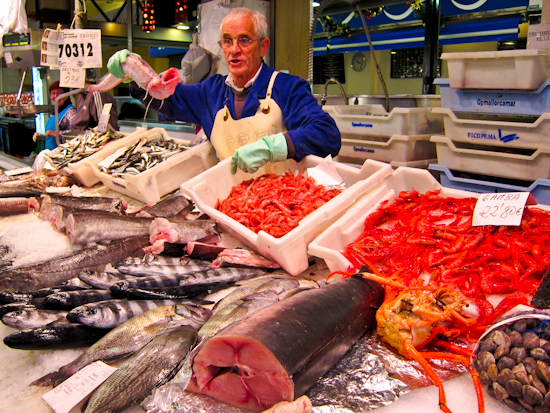 Wine Tastings
Binissalem, in the centre of the island, is where most of the grapes are grown and many wineries are open for tastings. Vins Nadal was founded in 1932 and its 17 hectares are planted with Merlot, Cabernet and Syrah as well as native varieties, Manto Negro and Prensal. If you want to taste them, then their Albaflor blend mixes Manto Negro with Cabernet for the red wine and Prensal and Moscatel for the whites. Nearby is Celler Ramanyà, a young winery which is also home to a remarkable collection of antique tools.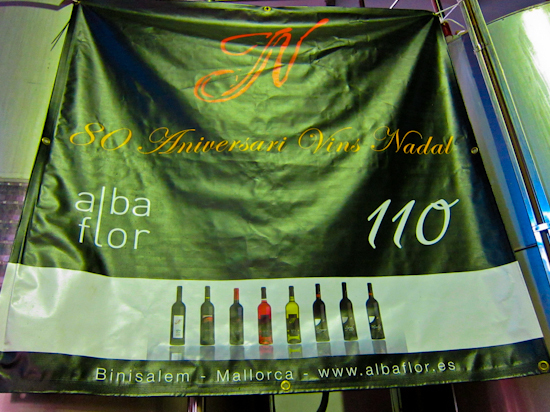 Olive Oil
Mallorca is also a big producer of olive oil and the press at Ca'n Det, in Soller, is one of the last three remaining traditional mills. It goes back to the 16th century and has stayed in the hands of the same family for hundreds of years. Today it's still working using the original millstones, wicker mats and hydraulic press and is well worth a visit. The oil has a distinctive fruity taste because they only use ripe black olives, unlike modern mills who press the green fruit.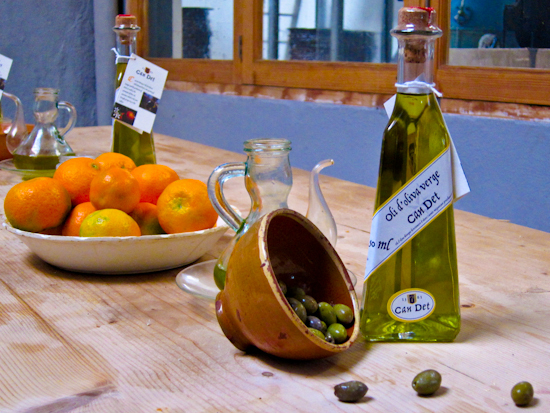 Hiking
Out of season, the weather is perfect for hiking. The Serra de Tramuntana mountain range runs the length of Mallorca's West coast, the forested slopes tumbling into the sea. The GR221 is a well parked 8 day trek from North to South but the area is honeycombed with paths. The idyllic Mar y Vent Hotel, in Banyalbufar is open year round and you can hike directly from the village. Food here is hearty fare, perfect after a hard day in the hills, and you'll feast on traditional Mallorcan dishes prepared with local ingredients.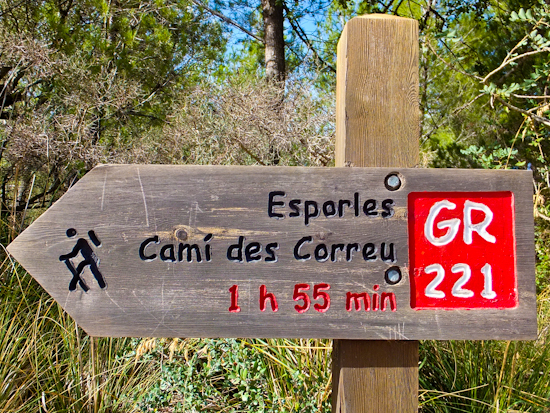 Hidden Kitchen
One of the most interesting dining experiences is organised by Chefs(in) who create popup restaurants in secret locations in Palma. I arrange to meet the organiser in one of the central squares and he tells me I'm going to the cinema. I'm led down a dark alley and I enter a rather upmarket home interiors store called Rialto Living. A character appears and talks about how his grandfather started the first cinema in Mallorca here until it was closed down by a fire. Of course he's an actor and dramatises the ups and downs of the building's history. In the central area of the store tables have been laid and I sit down to a delicious meal cooked by young chef Marta Rosselló from Sal de Cocó. The standout dish is a starter of canneloni stuffed with squid but there's also a delicious selection of tapas to start.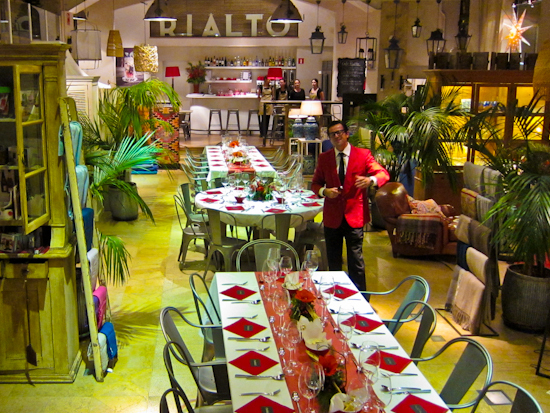 Without doubt Mallorca deserves to be a year round destination - the climate is mild, the food and wine are excellent, and hiking in the hills gives you a chance to work up an appetite. The only downside is that many hotels and restaurants close for the winter and there are fewer flights to choose from. Of course if the demand is there, then facilities will adopt accordingly but, for the moment, you're likely to have the island to yourself.
Hotel Castillo Son Vida makes a luxurious base in Palma.
Balearic Islands Tourism has information on all the islands.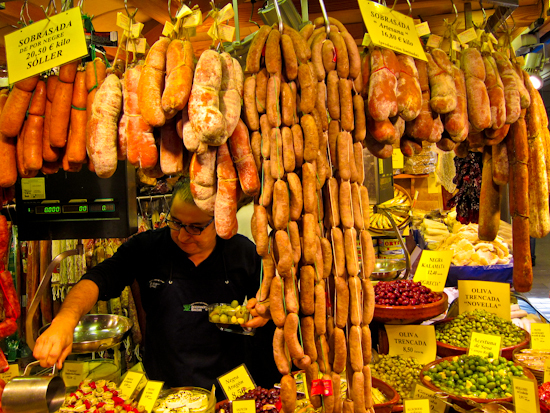 Turespaña has information about Spain.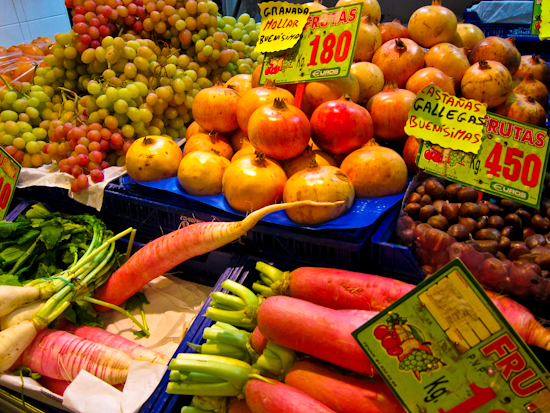 All pictures copyright Rupert Parker.