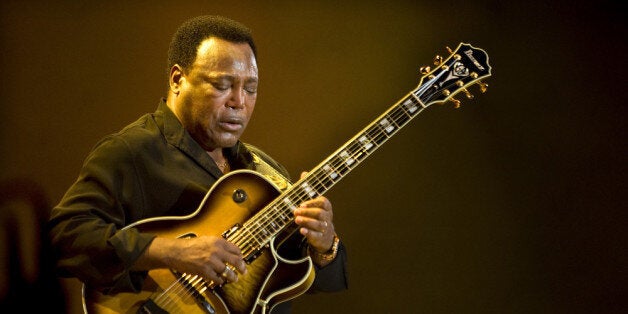 Probably the biggest jazz festival in the world, North Sea Jazz takes place in July over 3 days in Rotterdam in the Netherlands. More than a thousand musicians take part, spread out over 150 performances and on 13 different stages, and attendances average around 70,000.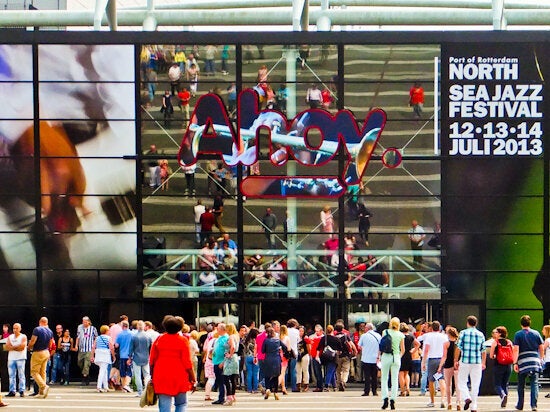 So this is my third North Sea Jazz Festival and I think I know what to expect - tip top organisation, with everything running to a tight schedule, and musicians at the top of their form, playing through immaculate sound systems. It's rather sad that heavy hitters like Sonny Rollins and McCoy Tyner have to cancel because of illness, but Steve Swallow and wife, Carla Bley, show there's still life after the bus pass. What's great about the festival is the mixture of the old and the new, with well-established names joining those just starting out. And there are the rock acts, like Santana, still chewing gum after all these years, and Sting who must be pretty tired of belting out 'Roxanne' for the billionth time. The benefit for the jazz lover is that these acts attract big crowds, making it possible to enjoy the more experimental artists in more intimate settings.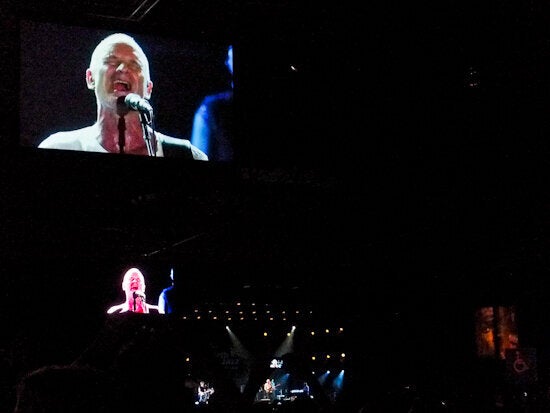 For a chap of 75, always interested in Eastern music and mysticism, Charles Lloyd is still pushing the boundaries. I saw him last year at North Sea Jazz with a more conventional line-up but today it's just him, Zakir Hussain on tablas and Eric Harland on drums - the band is called Sangam which means confluence in Sanskrit. Lloyd ambles out looking rather like a country bee keeper with his round glasses, linen jacket and pill box hat - there's no rush and he starts solo with a modal theme on flute - Hussain follows with vocal lines developing this melody, adding complex tabla patterns and Harland sets up a cracking rhythmic interplay.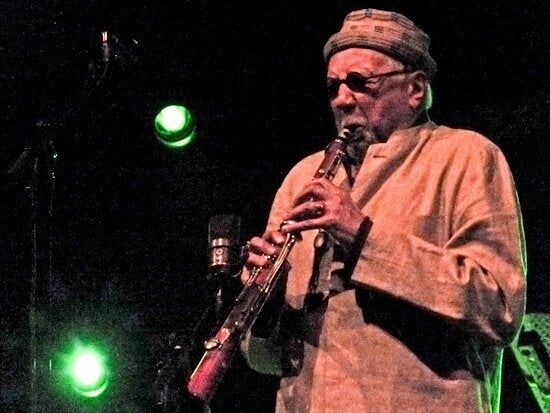 In fact the set is always driven by this intensity and Lloyd alternates between flute, Hungarian taragato and tenor. You can feel the spirit of Coltrane breathing on the band's shoulders, a logical development of his modal moods, although Harland does switch to piano on occasion for some harmonic underpinning. Indeed it's a bit like musical chairs, as Lloyd takes the drum seat and beats out his own fills. Only Zakir Hussain stays put and, in many ways, this is his band - he manages the vocals, sets up the beats, and the other two follow. At times I'm reminded of Nusrat Fatah Ali Khan singing Qawwali, Sufi devotional music, but suddenly Lloyd is in there exploring all corners of his tenor and we're back in jazz territory. This is fluid, meditative music, moving through moods and textures with a controlled virtuosity. Check out their live 2006 ECM recording Sangam.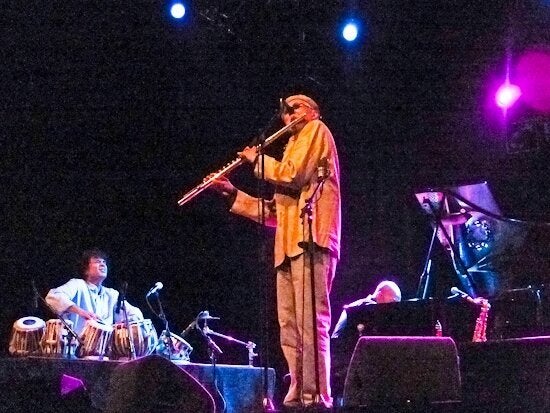 It can't be easy playing North Sea Jazz when The Roots and Brecker Brothers are playing simultaneously, but there's a good turn out on the outdoors stage. Kwabs are named after their 23 year old singer, Kwabena Adjepong and, in his white sweater, tight jeans and brown ankle boots, he's certainly making a fashion statement. Once he gets going, though, it's his voice which counts, as he belts out a mix of R&B, gospel and soul with his deep tenor, leaping to high falsetto when required. He's a striking figure, almost using the contortions of his body to squeeze out the words, against dark post-dubstep beats ably provided by the band. Emma Topolski provides backing vocals, with guitarist Todd Oliver filling in the chords. Sometimes it feels like he's in need of material but his cover of James Blake's 'The Wilhelm Scream' leaves you in no doubt that this is a talent to watch.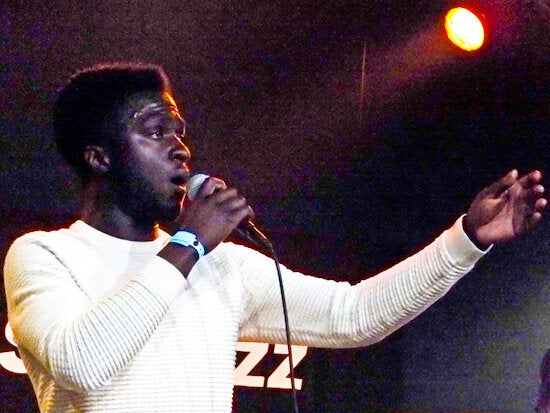 My other highlights: Marcus Miller's Renaissance Band encoring with 'Tutu', John Zorn deftly manipulating his Electric Masada band and Randy Brecker saluting Joe Lovano's solo with a high five from his trumpet, as they duetted with Eliane Elias. The real nadir is the 50 strong Metropole Orkest drowning both Herbie Hancock and Joe Lovano with euro-sounds in two separate sets. Time warp moment: dapper UK altoist Pete King exploring 'Lover Man' for the billionth time, like he's stepped into the wrong century.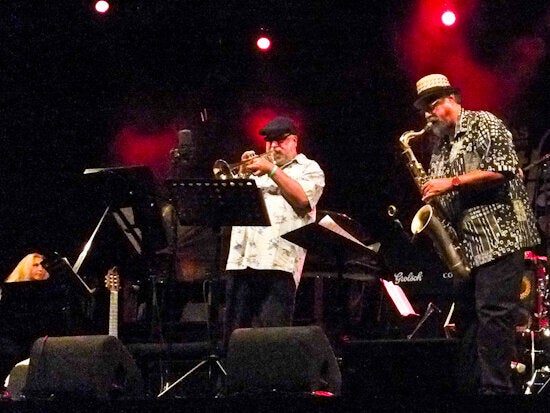 If I have a gripe, it does seem that it was more crowded this year, but it could be my imagination. Oh, and now they charge a euro for the toilets, which does seem slightly mean. After all beer and jazz are natural companions, so it's a cost that can't be avoided - organisers take note.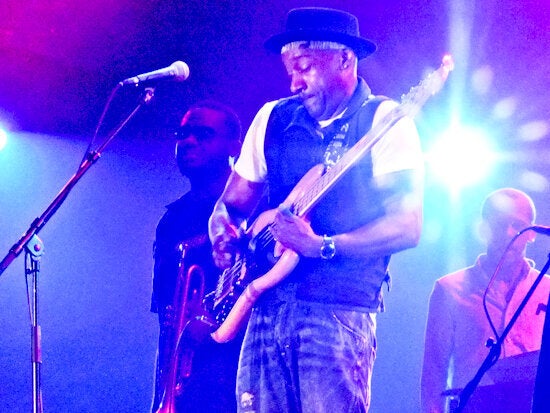 Rotterdam Info has information about the city. http://en.rotterdam.info/visitors/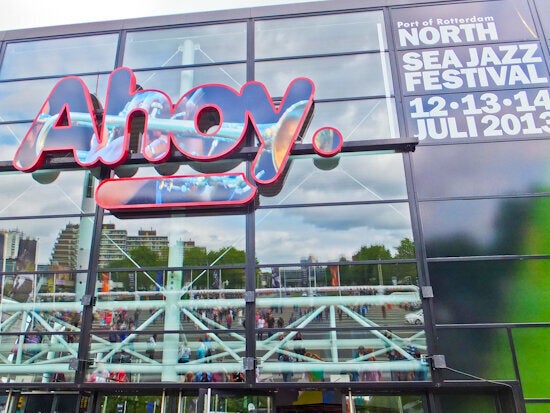 All pictures copyright Rupert Parker.