If you think that the only thing to see in Panama is its canal, then you'd be wrong. Off the Caribbean coast are hundreds of delightful coral islands, nestling in an idyllic turquoise sea.
Central America is a long way from Europe, but at least KLM flies direct from Amsterdam and Panama City is the starting point for all destinations in Panama.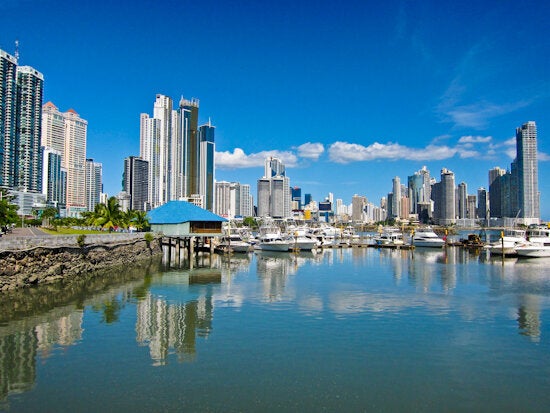 It's a city of the old and the new - stacks of modernistic towers seemingly spring out of the water and reach for the sky, but there's also the Casco Viejo, built by the Spanish conquistadores in the seventeenth century. It's remarkably well preserved and escaped the ravages of city planning, probably because it was left to decay, and nobody wanted to live there. In 1997 it was designated by UNESCO as a World Heritage Site and things have turned around very quickly. Hotels and restaurants have moved in and restoration is proceeding apace.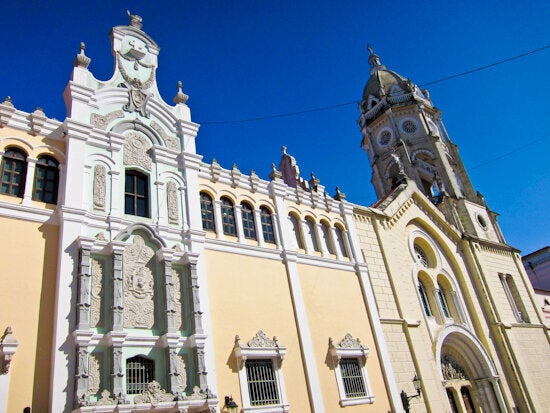 The Cathedral is still the centrepiece, along with the Presidential Palace and, looking out to sea from the city walls, you realise how well the Spanish fortified it. Indeed, in 1678, the original settlement was burnt to the ground before the pirate, Henry Morgan, attacked and looted it.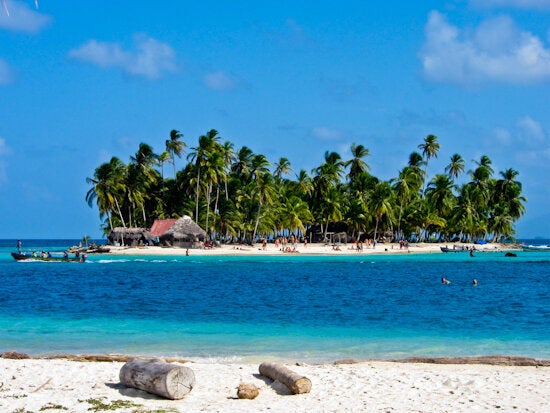 Panama is a thin country and it's only around 3 hours by car to the islands of San Blas, or Kuna Yala, as it's known in the local language. As you climb up to 1200 feet, crossing the mountainous spine of the country, it becomes apparent that the construction of the Panama Canal was an extraordinary challenge. It wasn't just the elevation - battling disease and the weather, they also had to hack through the dense rainforest. On the Panama side of the divide most of this has been cut down but, as you cross the divide, you enter the territory owned by the Kuna, the indigenous people. They've done a good job of protecting the forest and they're semi-independent from Panama, a result of a bloody struggle back in the 1920's, and preserve their own language and custom. The women still wear their colourful traditional dress, and wrap their legs and arms in long strands of tiny beads.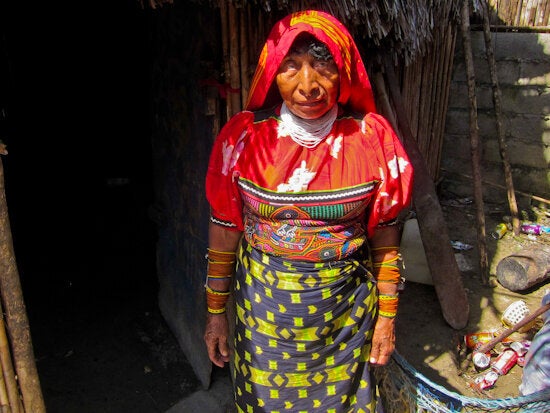 It's a short boat ride from Carti, on the mainland, to Isla Aguja (Needle Island) and Ikodub, which will be my home for two nights. You pass the densely populated island of Carti Suitupo, crammed with bamboo shacks, before reaching paradise. Ikodub is the archetypal tropical island, with coconut palms fringing white sand and turquoise sea, and it's so small you can walk around it in eight minutes.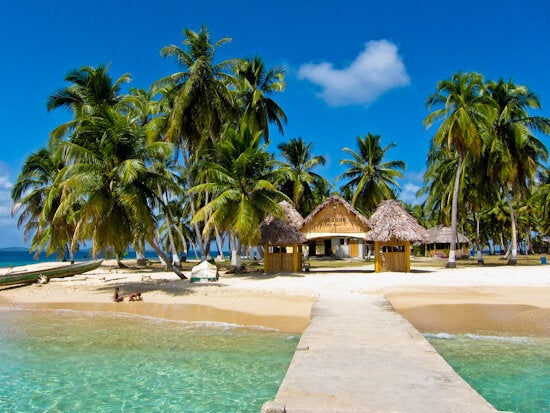 The accommodation is fairly basic, although each wooden chalet has its own shower and toilet, but you're lulled to sleep by the breeze in the coconut palms and the sound of the sea. The food's not bad either with copious supplies of fresh seafood on offer.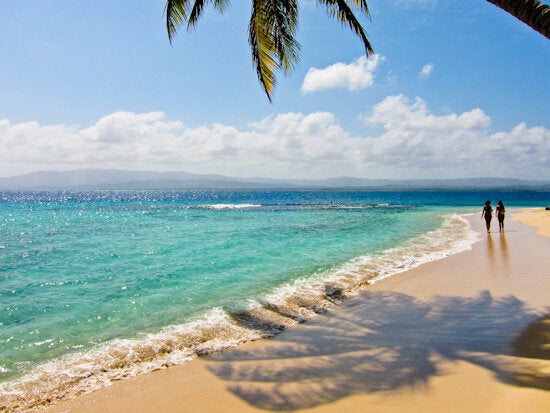 From here I've access to 27 other islands, one so small that it just contains one solitary palm, and Kuna fishermen ply the waters in their dug out canoes. Two days is not nearly enough but I'm soon back in Panama City, waiting for a plane to take me to Bocas del Toro, a group of four islands on the border with Coast Rica.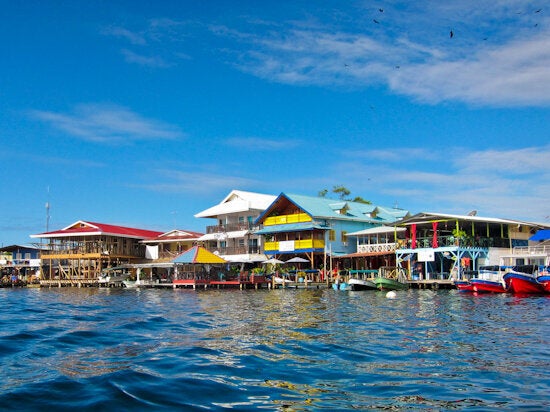 I land on Isla Colon, named by Christopher Columbus on his 4th voyage, and it's only a ten minute walk from the airport to Bocas del Toro town. This is home to an attractive array of brightly painted wooden houses, nestling on the water, and it's populated by a laid back mix of West Indians, Latinos and gringos. It really does have a different atmosphere from San Blas, more what you'd expect in the Caribbean, and it's certainly friendly. There's really just one main street, full of small guesthouses and restaurants and you get the feeling that once you arrive here, you never leave.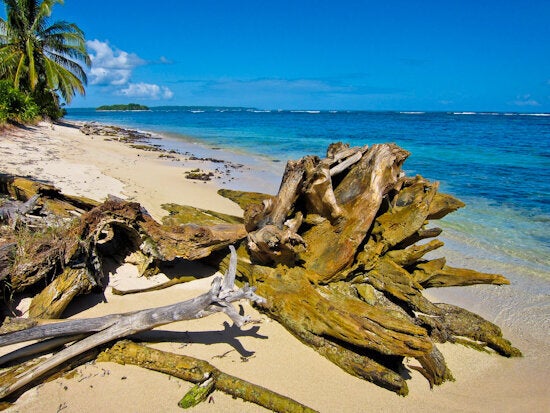 My mission is to see more so I take an all-day snorkelling tour which starts in Dolphin Bay and visits Cayos Zapatillos and Isla Bastimentos. I'm promised sightings of large pods of these mammals but they seem to be elsewhere today. I don my snorkel and am surrounded by plenty of multi-coloured fish but call it a day when I disturb a large Nurse Shark, resting on the bottom.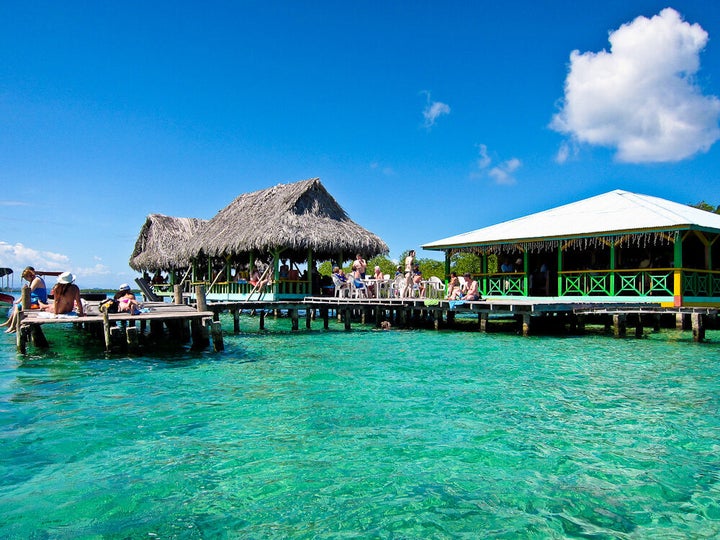 Lunch is at the tiny Coral Cay, in a restaurant perched over the water, and large schools of snapper and parrotfish are involved in feeding frenzies when leftovers are thrown into the water. I end up in Red Frog Beach, on Isla Bastimentos, picture postcard beautiful and the waves are good enough to attract local surfers.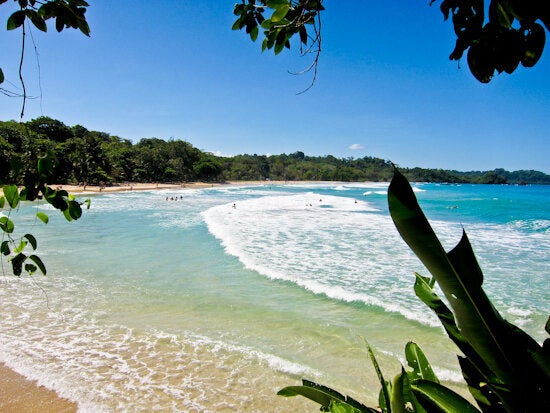 As an alternative to all this sea and sand I visit a small indigenous village on the mainland for the Oreba Chocolate tour. Unlike other communities, who sell their beans to wholesalers, the Ngabe in Rio Oueste Arriba take the chocolate from seedling to shop and are happy to show you how they do it.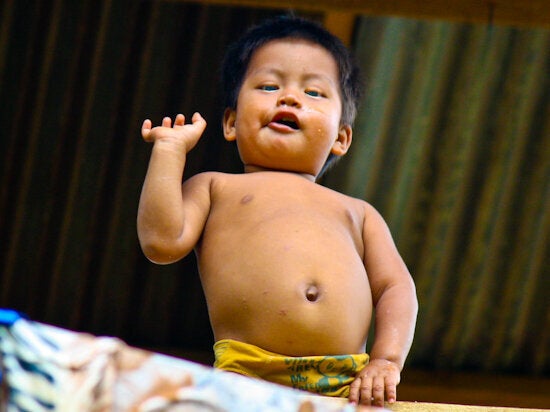 The village nestles on a slope, surrounded by forest and cacao plantations, and I climb though trees laden with cacao pods. The guide demonstrates each stage of the process and, at the top of the trail, women roast the beans, mash and mix them with milk and sugar for tasting.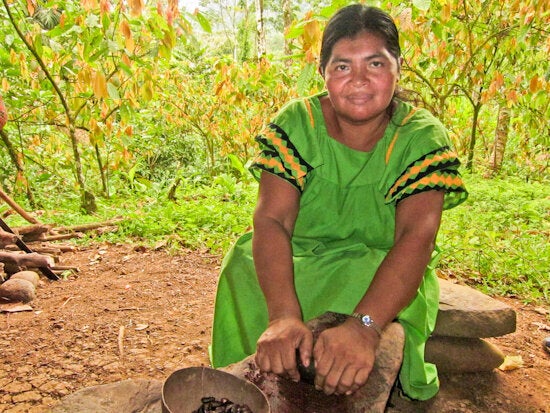 Even better, they then serve you a delicious lunch and of course, you can buy some of their organic delights to take away. Even better, if you sign the visitor's book, you get a free sample.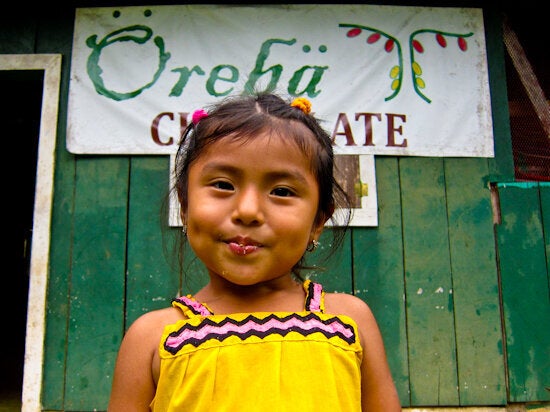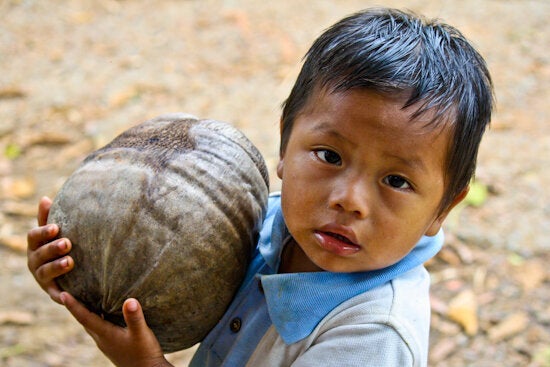 KLM flies daily from London to Panama City via Amsterdam. Fares start at £549 return.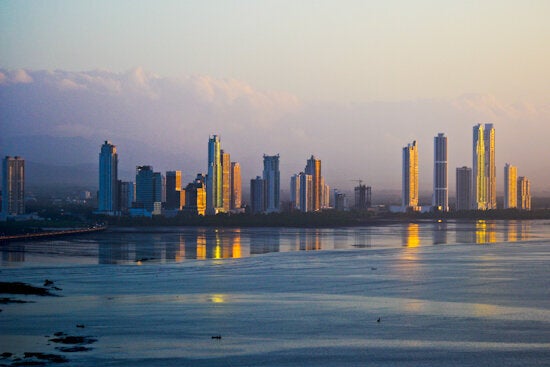 All pictures copyright Rupert Parker.
Related