The largest region in Portugal, the Alentejo, has traditionally been the poorest but the quality of its produce, and excellence of its wines, place it firmly on the foodie map.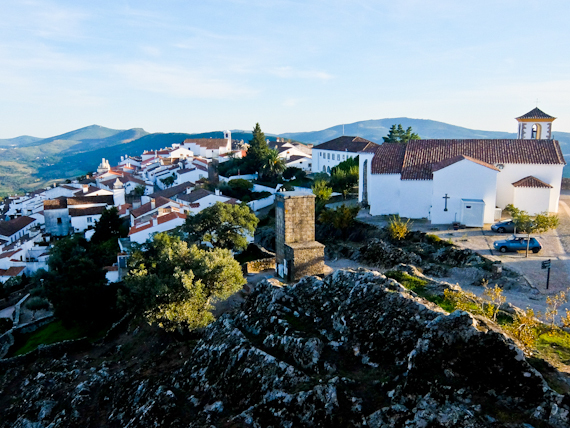 I'm running 2 hours late for my first lunch date in Alentejo, caused by inefficient car hire in Porto and the GPS sending me the wrong way. I'm thinking that the restaurant must have closed but, of course, this is Sunday in Portugal so, when I arrive at Sever Rio Hotel, lunch is still in full swing. I sit outside, right by the river, overlooked by the hill town of Marvao, and am served a huge plate of wild mushrooms, picked that morning, heavily dosed with garlic and coriander. The Ceps are perfectly cooked, full of forest flavour, accompanied by a glass of local wine, and suddenly the stress of the day vanishes.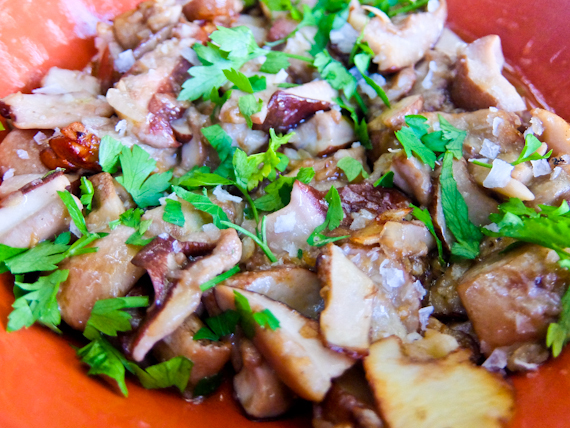 This is a place packed with locals so I go for one of the most typical dishes of the Alentejo - Alhada de Cação Marafada or Dogfish stew. In the past, this region, right next to Spain, was a war zone, crops were often decimated, people were desperately poor so only cooked with the cheapest of ingredients. Bread, stale and crumbled, was a main feature and coriander leaves, unlike in the rest of Portugal, were used for flavour. Dogfish is often regarded as the lowest of fish, but I must say, my 3 steaks, swimming in a flavoursome stew, make a good argument for keeping food simple.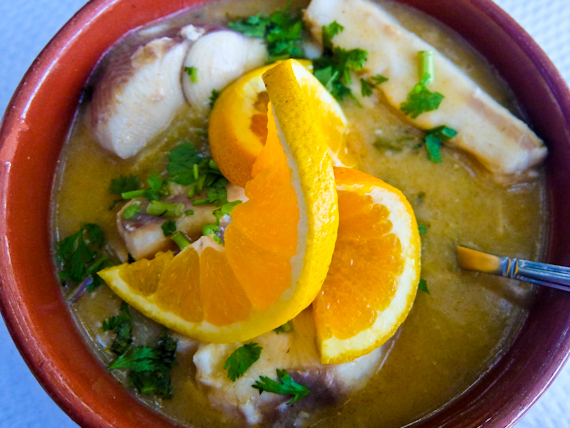 After lunch I travel up to Marvao and walk the ramparts. The views are spectacular, enhanced by the late afternoon light, and the town's ancient stones glow amber. There's nobody around, the young off to the cities to seek work, a common problem in the Alentejo. In the next few days, as I drive through the cobbled streets of village centres, I realise they are exclusively populated by the old - women dressed in black and men sitting sipping coffee. There's more life in Portalegre and Monsaraz, also perched on hilltops, but this is definitely a place for peace and quiet.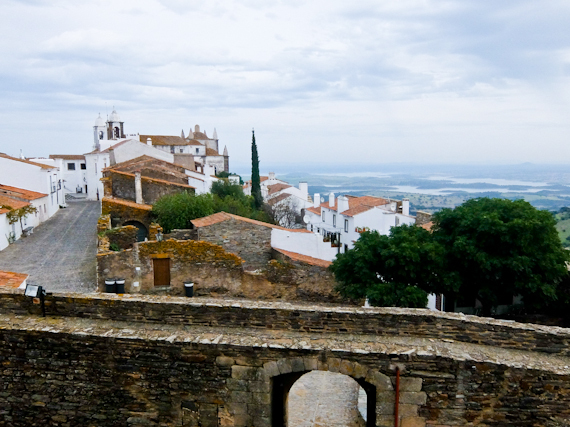 The Monte Filipe Hotel and Spa, in Alpalhão, is a bright modern hotel, known for its excellent food, very much in the Alentejo tradition. I try their Gazpacho and it's just water, tomatoes, cucumber and garlic, thinner than the Spanish version. I'm about to complain but am told that it's a dish rustled up in the fields, typical of the region and it certainly tastes fresh.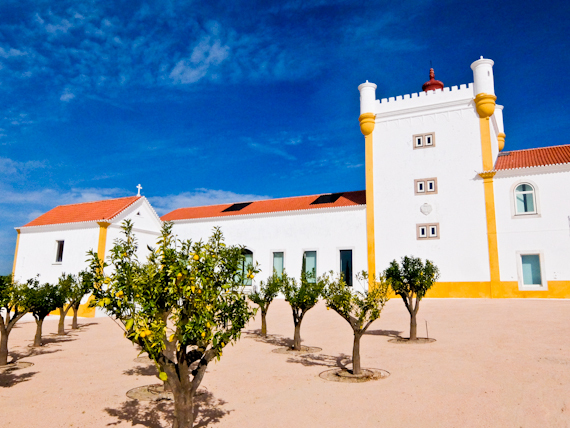 Another new establishment is the Torre de Palma Wine Hotel, although some of the buildings date back to the 14th century. They've managed to retain the feel of the original estate but have furnished the rooms in a modern sophisticated style. Their philosophy is to combine the best of both old and new, and it seems to be working. They've also planted vines and they'll be soon producing their own wine. They pride themselves on their food and I'm not disappointed. Octopus on a bed of potatoes is surprisingly tender.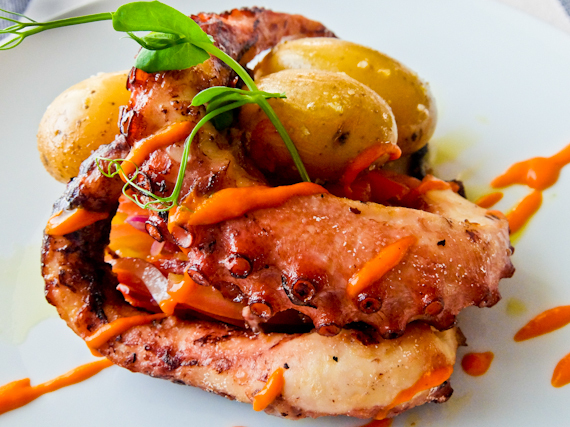 I get a more down to earth experience in the village of Borba when I'm staying at Casa do Terreiro do Poço. They don't have a restaurant so Rita, the owner, takes me to a small restaurant in the backstreets. This is a place where the local men drink and, before they stumble home to their wives, they like to eat something. That something turns out to be pork, cooked slowly in the oven at low temperature, served with wafer thin potatoes and a carafe of the wine. It might not be gourmet cooking but it certainly tastes good, although I leave before the men start singing.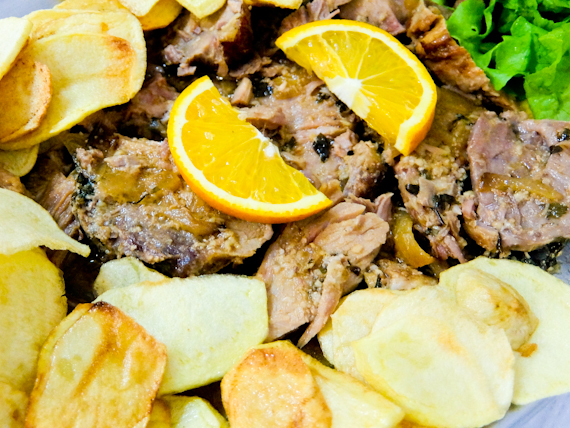 In this area, marble is quarried and I pass the ornate square of Vila Viçosa with its large houses of white marble and its impressive 16th century palace. I'm bound for Monsaraz, another fortified hill town, right on the border with Spain. It's slightly larger than Marvao and packed with restaurants and cafes. At its foot is one of the many stone circles in the area, the impressive Cromlech of Xerez. It's been moved from its original location because the area was flooded when the Alqueva dam was built.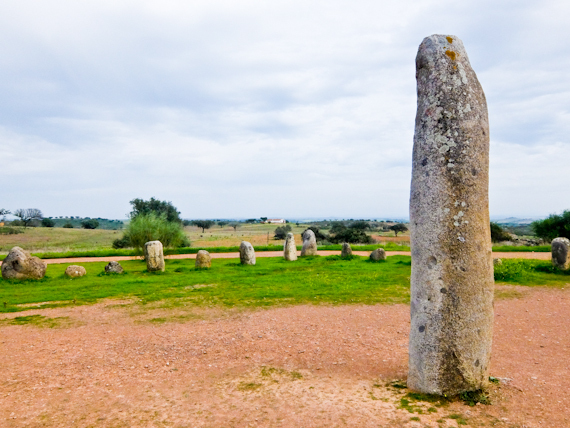 The Grande Lago is Europe's largest artificial lake and you can hire boats from Amiera Marina and enjoy a leisurely few days, stopping off at small villages on the shores. It all sounds quite fun but I have an appointment at Herdade do Esporão, the largest wine producer in the Alentejo and one of the first, founded way back in 1973. In fact vineyards are a relative newcomer to the region, most less than 30 years old, and perhaps that's one of the reasons why the wines can be outstanding.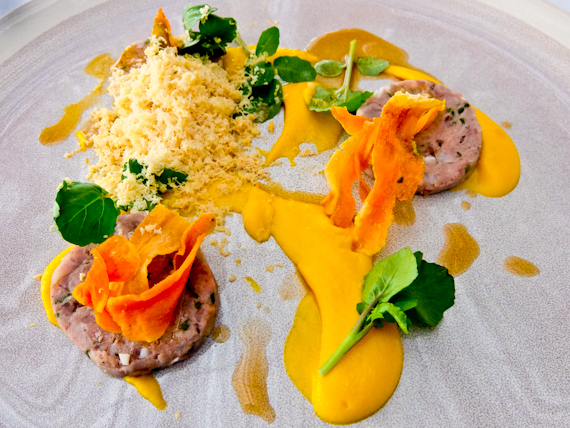 It also has an excellent restaurant. I get the tasting menu with the added bonus of comparing organic and non-organic versions of the same wine. Hand on heart, I have to say the organic easily wins. I like their food too, much of the ingredients fresh from their own farm. I could gladly stay here all day, quaffing their wines and sampling their menu, but I still have to drive to Evora, so regretfully say goodbye.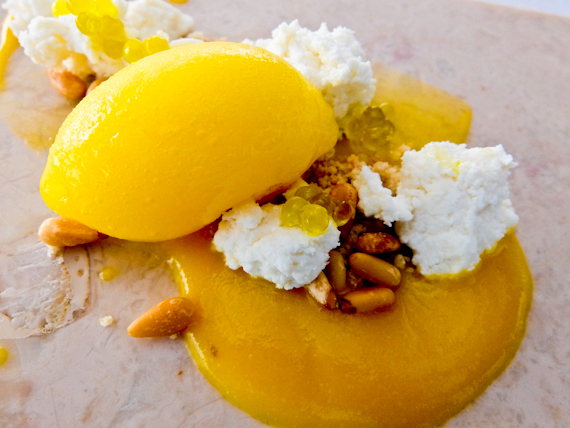 Evora is as beautiful as I remember it, completely enclosed within its walls and the narrow, gently sloping, streets are full of charm. I'm staying at the M'Ar de Ar Muralhas Hotel, nestling close to the ramparts, and enjoy excellent grilled fish in their restaurant. Next day I set out for a megalithic cycle tour starting at Cromeleque dos Almendres with Turaventur.
Fortunately it's mostly downhill as I visit other megalithic monuments including the impressive Dolmen of Zambujeiro. It certainly helps to work up an appetite and there's an excellent lunch back in Evora at Don Joaquim. The standout is a selection of appetisers which includes cheese, olives, quails' eggs. broad beans and pork scratchings.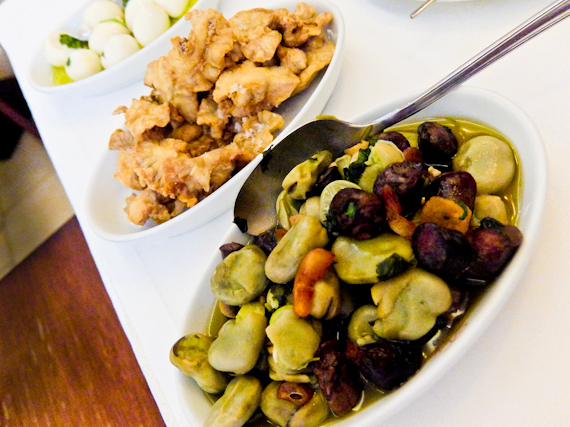 If you're interested in wine, the Rota dos Vinhos do Alentejo, in town has information about different varietals and stages tastings of local varieties. I always prefer mine with food and Restaurante Cartuxa Wine & Flavours nearby allows you to sample wine from their own vineyards with their take on local delicacies.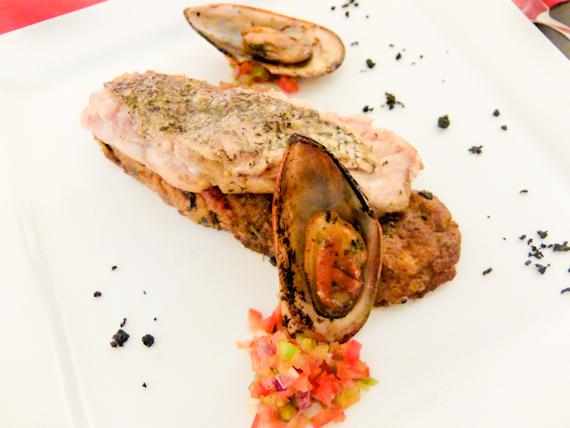 I have one final treat and the restaurant at L'And Vineyards, on my way back to Lisbon, has one Michelin star. This is a new development and, not only has rooms, but also chalets for sale. Each one also includes a plot of vines, and they'll make wine from your grapes. I'm just content to enjoy the marvellous food and enjoy the pictures on the plate. This is sophisticated cuisine, but still with its roots in Alentejo, and well worth a detour. In fact the entire region should be on anyone's destination list, particularly if you're a fan of food and wine and the occasional fortified medieval town.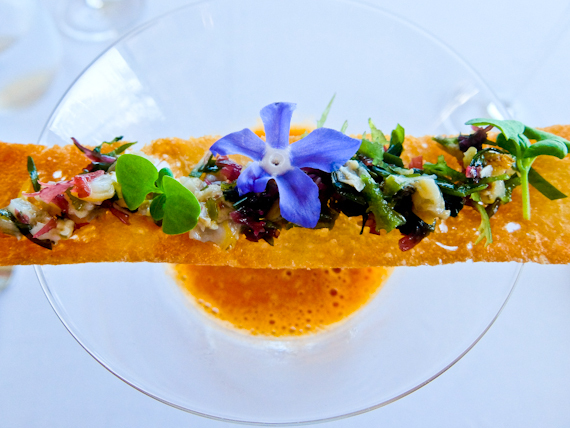 Sunvil Discovery (020 8758 4722) offers tailor made itineraries across the Alentejo and created the Alentejo Festival of Food & Wine - a year long showcase of authentic restaurants and local food producers. The itinerary costs from £440 pp (2 sharing) including return flights from Heathrow with TAP Portugal, 4 nights' B&B accommodation staying 1 night at the Pousada Santa Maria in Marvao, 1 night in Pousada Rainha Santa Isabel in Estremoz and 2 nights at the M'Ar de Ar Muralhas in Evora, and car hire.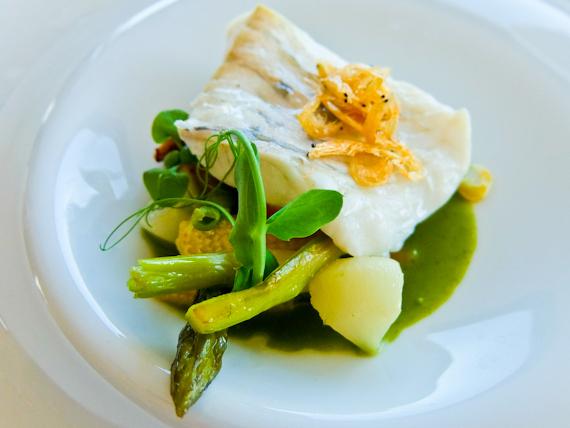 Visit Alentejo has information about the region. www.visitalentejo.pt/en/.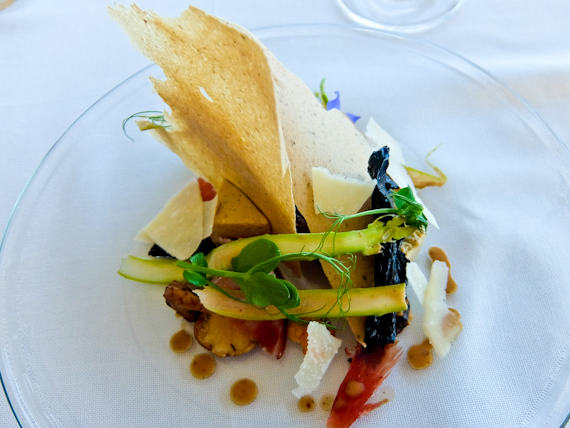 Visit Portugal has information about the country.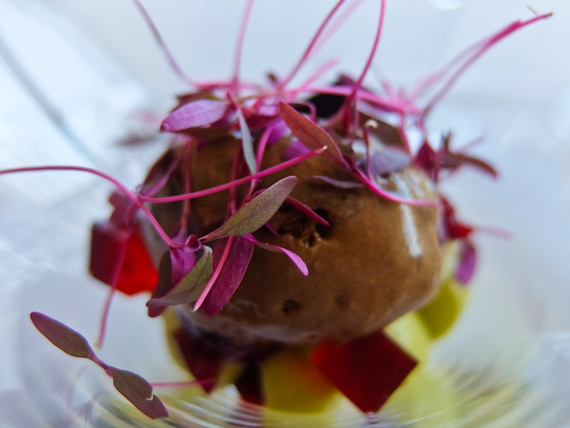 All pictures copyright Rupert Parker.