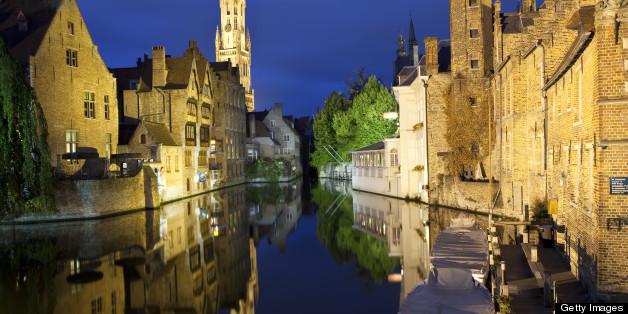 Getty Images
Six days on the rails, sampling culinary delights in 3 Benelux cities, Luxembourg, Antwerp and The Hague.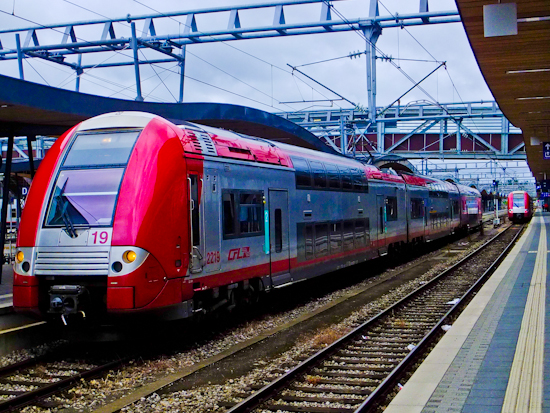 A gourmet train journey is a wizard idea, particularly when you get to visit three countries in six days and eat at some of their best restaurants. Departure is from St Pancras and I'm soon in Brussels, changing from the Eurostar to the local Belgium network. The landscape becomes more undulating, as the train ambles through the Ardennes, and eventually reaches Luxembourg, something of an unknown for most British tourists.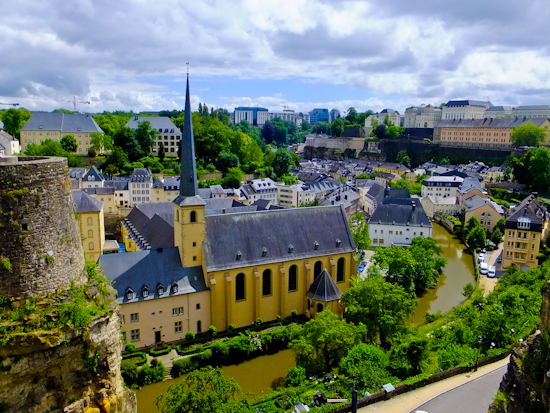 Luxembourg
The city, once known as the Gibraltar of the North, has been a fortress since the middle ages, because of its strategic location between Germany and France. Nowadays it's home to the Grand Duke of Luxembourg, who I see is in residence because the Ducal Palace is flying the Royal flag. Indeed it's National Day and festivities are already in full swing, with the Orchestre Philharmonique de Luxembourg playing rock classics on a stage in the main square. At Brasserie Guillaume, I tuck in to a huge plate of clams, brought fresh from Ostend early that morning, and follow it with a thick slab of cod.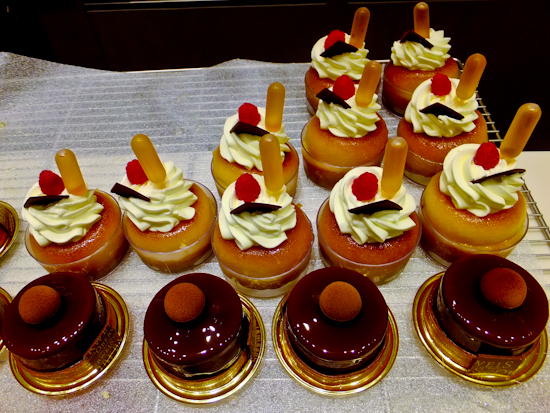 Next day I take a tour of the city and the fortress, fortifying myself with exquisite patisseries from Oberweis and a delicious salad from Namur, along the way. It's easy to walk around as distances are not great, and there's a bustling weekend market. Making up the fortress are the Bok Casemates - a network of underground tunnels, built into solid rock and opening out into gun positions overlooking the river and the surrounding area. It's easy to see that this once must have been a formidable fortress and it's been much fought over, changing hands many times over the centuries.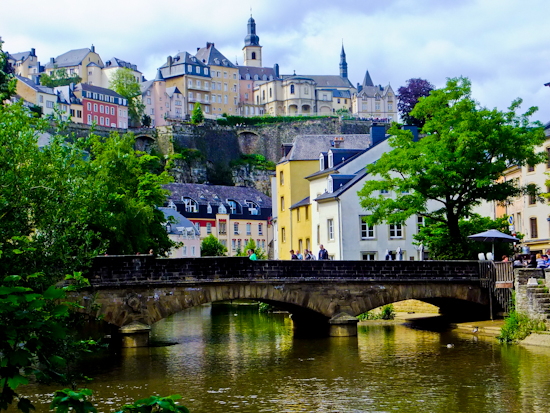 That evening, at Restaurant Am Tiirmschen, I sample the local dumpling dish, Kniddelen, uncharitably described as resting like a stone in your stomach, probably very useful if you're in the middle of a long siege. As part of the celebrations, the Grand Duke and his Duchess process out of the palace to the main square, thronged by hordes of their admiring subjects. There's a magnificent firework display from the walls of the castle, and I enjoy a couple of beers from the stalls, set up in the streets, as people party into the night.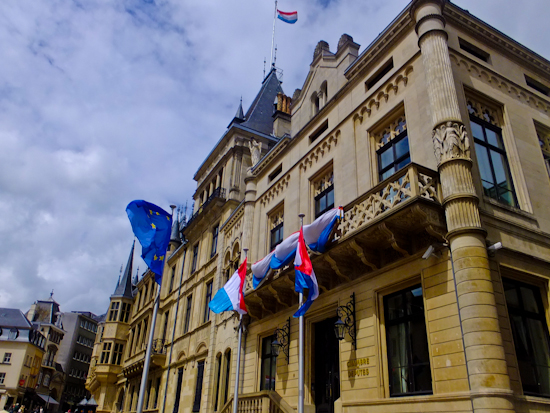 Antwerp
The train takes me back to Brussels and it's then an hour to Antwerp, in the heart of Flanders. The ancient city has stunning medieval architecture and the docks are now undergoing something of a makeover and the square form of the new MAS Museum stands proud. The exhibitions are laid out thematically, floor by floor and the Visible Storage section is particularly fascinating. You get to see objects that wouldn't normally be on display, surprising yourself as you pull out the drawers. Back in the town, there's time for a quick peek at the magnificent Rubens paintings, in the Cathedral of Our Lady, but I'm looking for gourmet delights.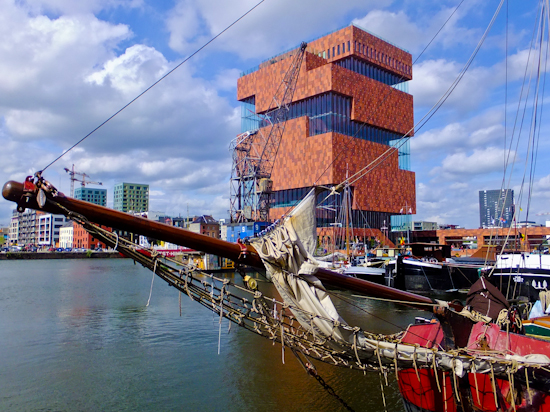 Seppe Nobels is one of the most talented of the young chefs here and I'm treated to a veritable feast in his Graanmarkt 13 restaurant. He treats me to a tasting in the herb garden, on the roof, and then takes me out back to sample honey from his hives. He uses both these ingredients to stunning effect in his dishes. Standouts include oysters with mango and horseradish and Limousin beef with black garlic paste and artichokes. I realise that this is one of the highlights of my trip.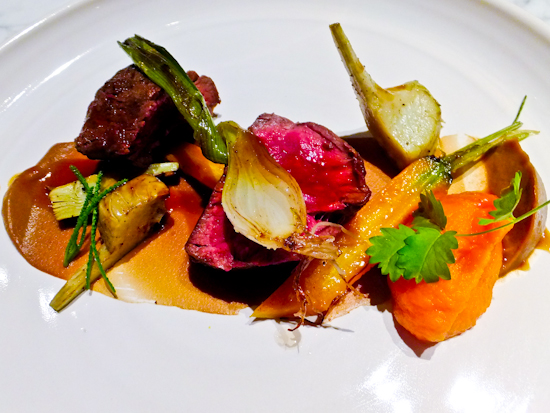 Next day I'm treated to a beer and cheese tasting by Nicolas Soenen, the Duvel beer ambassador at Grand Cafe De Rooden Hoed. The Belgiums are beer specialists and I get to try 6 different cheeses and the same number of beers. It may sound like a bizarre concept as cheese is normally paired with wine but, on the evidence of this, it certainly can work. We progress from a mild goat cheese to a strong Roquefort, which works well with the 9.5% Duvel Tripel Hop Belgian IPA.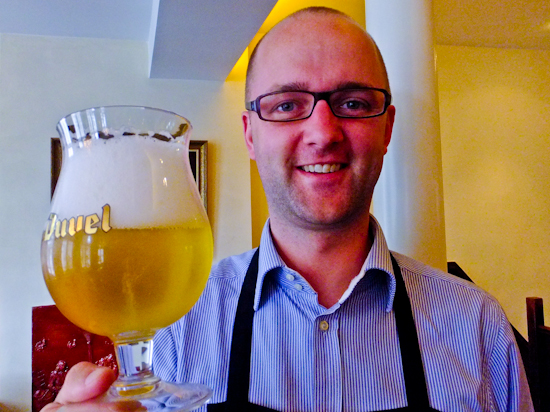 Earlier I take a tour of the Elixir d'Anvers Distillery, made on the same premises for over a hundred years, still using the original barrels to age the spirit. The recipe is a closely guarded secret but I can reveal that they use nutmeg, coriander, star anise and orange peel to flavour the alcohol. I can't say I'm really a fan, a bit sweet for me, but it's now all the rage in cocktails I'm told. I think I'll stick to beer.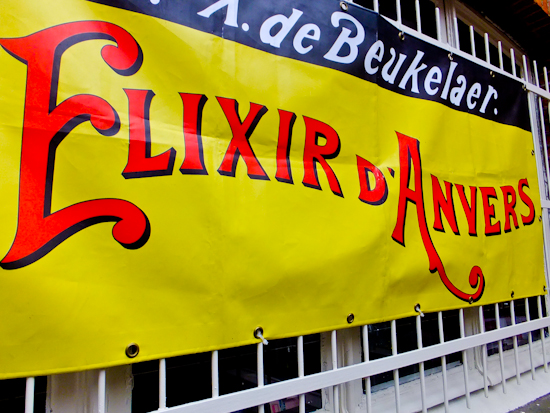 The Hague
The final leg of my trip is to The Hague, home to the Dutch parliament, an hour and a half from Antwerp. As in Luxembourg, the palace is flying the flag so the new King Willem-Alexander is in residence. He doesn't invite me in for tea, so I get on a bike and cycle to the sea at Scheveningen. The huge sandy beach stretches for miles but my destination is a new restaurant, Catch by Simonis, overlooking the harbour. As you'd guess this specialises in seafood and very good it is too.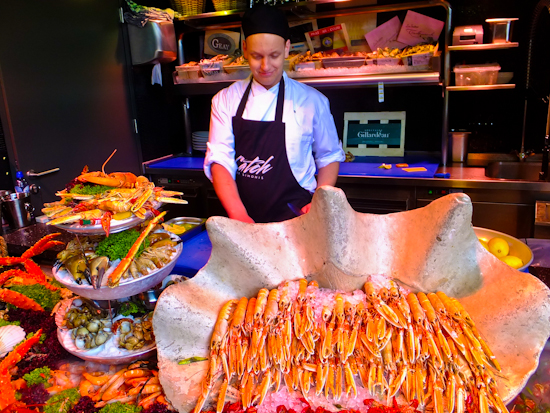 It makes sense to end with a Michelin star, so I visit HanTing, which is described as combining 5,000 years of traditional Chinese dietetics with modern cooking techniques and Western flavours. That doesn't really do it justice as this is exquisite, miniaturist food with a surprising range of textures. Chef Han is not afraid of painting from a full palate of ingredients and I'm bowled over by the subtlety of his cooking. There are also excellent wine pairings with each dish and I have to admit to a faultless meal, the fish being outstanding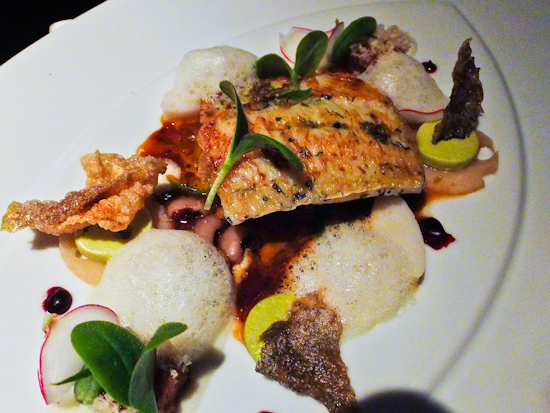 Finally I hot foot it back to the UK, first on the high speed Thalys service from Rotterdam, and then on Eurostar. Rail travel is surprisingly relaxing and although I've travelled around 1500 km, my stress levels have been kept remarkably low. I wish I could say the same about my expanding waistline, a testament to the surprising diversity and high standard of Benelux cuisine.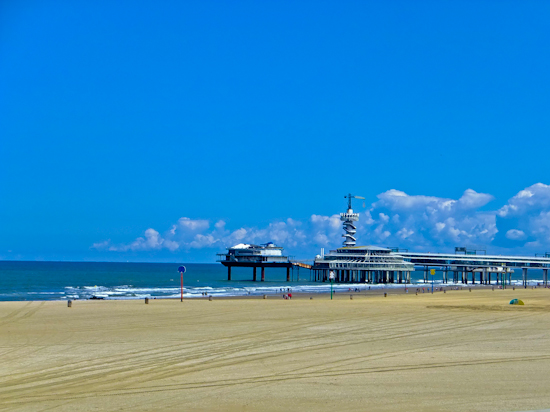 Railbookers offer a five night holiday by rail to Benelux. Prices start from £549 per person and include all train travel from London, Ebbsfleet or Ashford, two nights central four star hotel accommodation in Luxembourg, a night in Antwerp and two nights in The Hague, all including breakfast. For more information, call 020 3327 3556.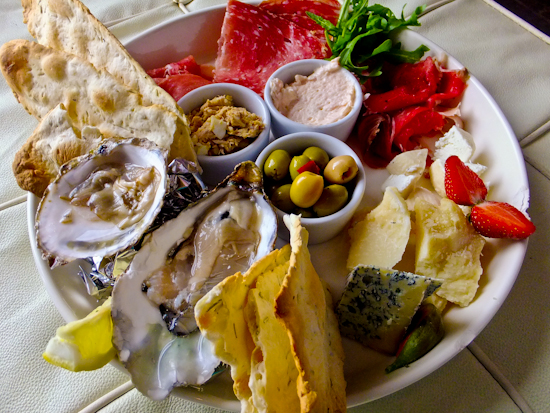 Visit Luxembourg has tourist information.
Visit Flanders has tourist information.
NBTC Holland Marketing has tourist information.
Hotels
Radisson Blu Astrid Antwerp
Paleis Hotel The Hague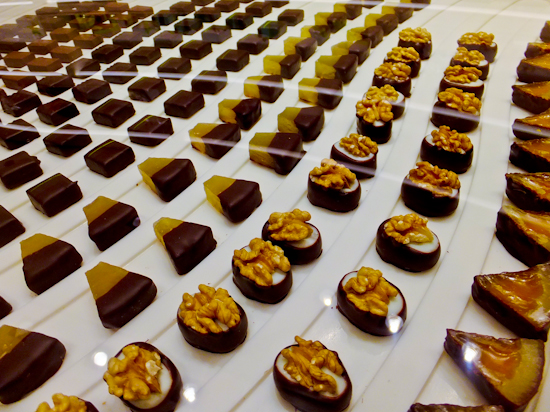 All pictures copyright Rupert Parker.