The Pacific North West of the USA is associated with forests and rain, but go to the East of Washington State, and you'll find the desert transformed by vineyards producing excellent wines.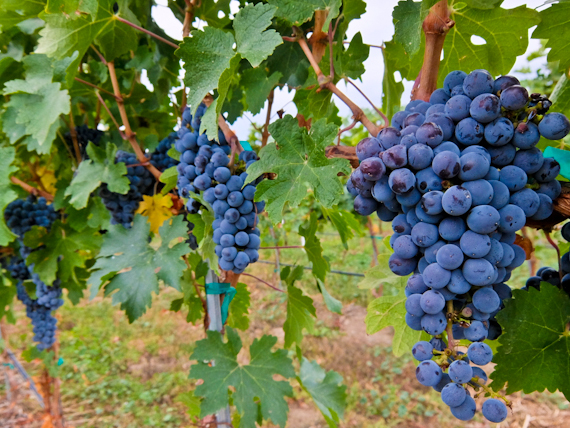 Delta has a new flight direct from Heathrow to Seattle which cuts down flying time by routing over the pole and, in Business Elite, has seats which transform into fully horizontal beds. I arrive relaxed and refreshed and soon am having dinner at the Space Needle revolving restaurant. It was built for the World's Fair in 1962, the views are spectacular and the food is surprisingly good. I also get my first taste of Washington wines and am relishing my trip to the East of the state.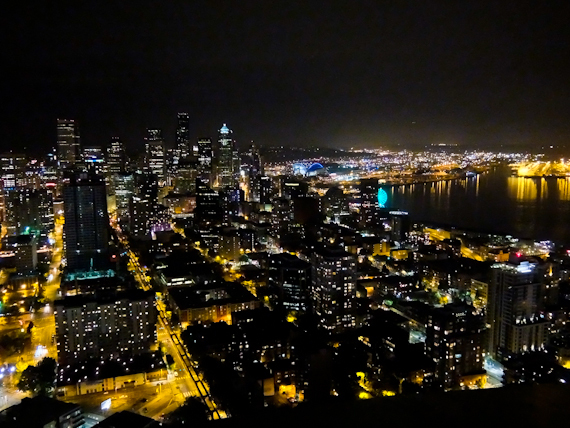 Seattle is a good destination for foodies and Nick from Savor Seattle gives me a tasting tour of Pike Place Market. Cheese, spices, fresh fruit and vegetables and speciality bakeries are thriving here. There's also great fish with the cured salmon especially memorable. I also enjoy the Pike Place Chowder and an excellent Seafood Bisque.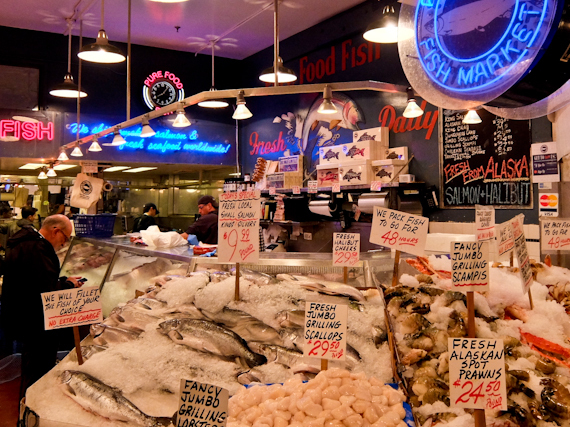 My route to the wine region takes me south to Mount St Helens, where I stop to explore Johnson Ridge Observatory then head East through the scenic Columbia River Gorge. The landscape changes, as dense forest gives way to single trees and then burnt out grassland. Just outside Walla Walla, I stop at Waterbrook Winery where they're still in full harvest mode, even though it's the middle of October.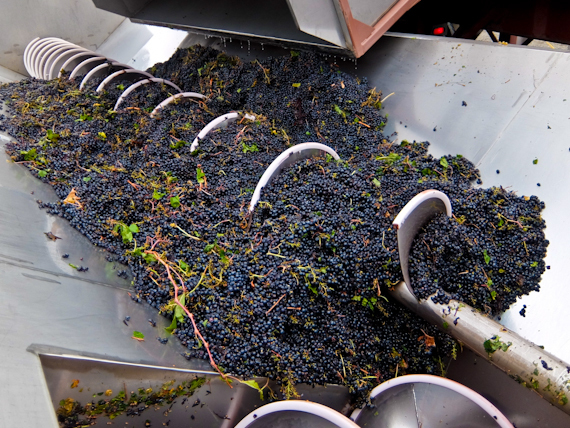 John Freeman, the wine maker takes me to sample the grape juice, already fermenting after only a few days. The white tastes surprisingly like cider and the red is full of berry flavours. They're celebrating their 20th anniversary this year and were only the 4th winery to be established in this region. John tells me that their secret is irrigation - if you don't have water rights then you can forget about growing grapes. If you do have the resources then the climate and the soil supports all types of varietals. The only problem with the weather is that the sun produces grapes with a high sugar content, and therefore high alcohol in the wines.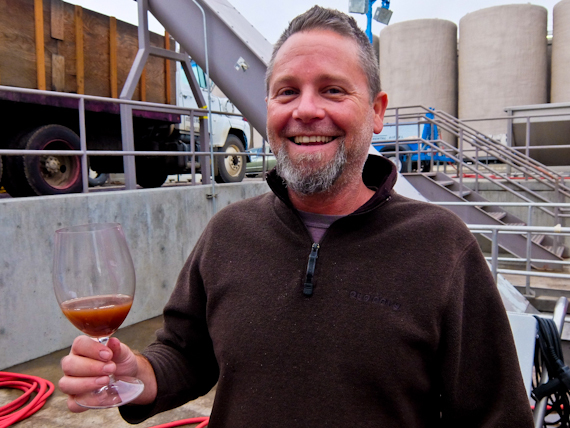 Walla Walla is a charming town, full of wine tasting parlours, although in 1847 a couple of missionaries were murdered by native Americans - they believed they were responsible for bringing measles which was decimating their community. The comfortable Marcus Whitman Hotel, dating back to the 1920's, has graphic depictions of these incidents, but it also serves up excellent food paired with local wines.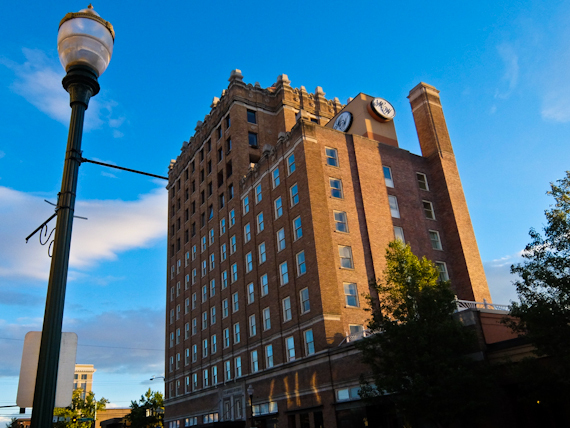 I enjoy a tasting menu at the chef's table in their Marc Restaurant. The Dungeness Crab is outstanding and the Forgeron Chardonnay, from the Columbia Valley, is a perfect match. I also like their Prickly Pear and Strawberry Sorbet and the Morello Cherry Semifreddo is a masterpiece in design.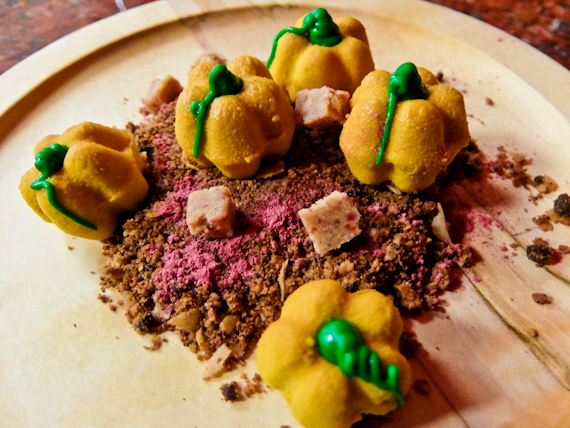 My wine quest takes me back West to the Tri-Cities and Richland. The Reach Center has an interesting exhibit which details the history of the Manhattan Project. Nearly 50,000 workers were brought here in 1943 to construct reactors which produced plutonium for the atomic bomb. These have now been decommissioned and it's a fascinating insight into the cold war. I'm ready for more wine and Bookwalter Winery, Barnard Griffin Winery, and Tagaris are all within walking distance of each other on Tulip Lane in Richland. Even better, Taverna Tagaris serves excellent Mediterranean inspired cuisine along their wines.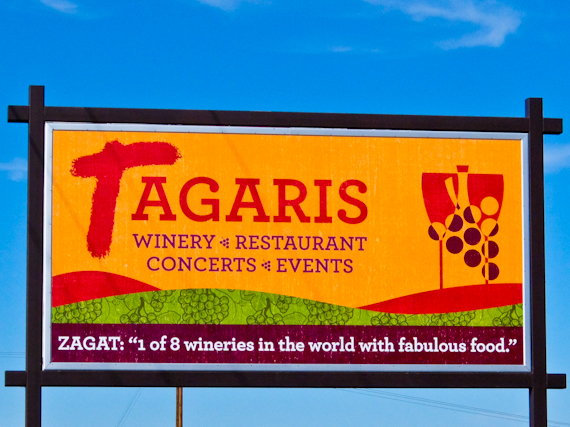 My next stop is Terra Blanca Winery, not far away in Red Mountain. Keith Pilgrim came here in 1993 when it was a godforsaken treeless arid slope. He'd had enough of travelling the world as a geologist and dreamed of making wine. These days the estate comprises 300 acres with almost 100 acres of vineyards.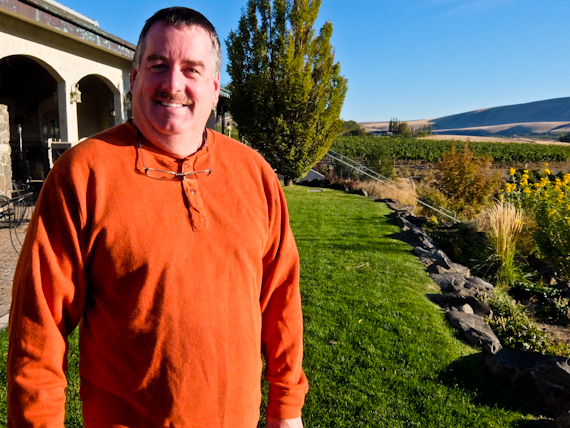 He has around 40 different varietals or clones and is forever experimenting. He tells me that the great strength of Washington wines is that they're made from 100% rooted stock as there's little or no Phylloxera. I must say that his 2009 Signature Series Batholith Red is excellent, a blend of 50% Merlot, 41% Cabernet Sauvignon and 6% Syrah. It's probably the most memorable wine I taste on my trip.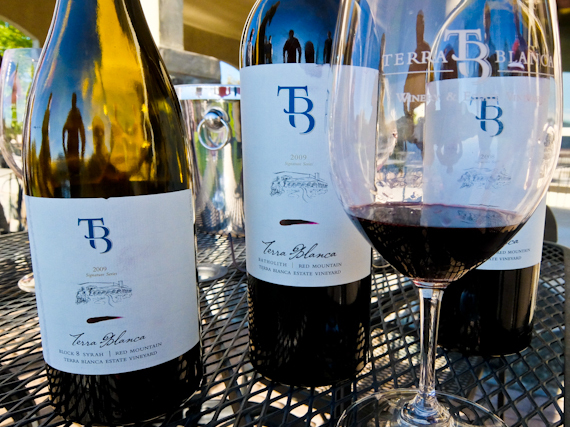 Next day I'm on a hay wagon for a ride round the vineyards in the Yakima Valley. It's something that's offered by Cherry Wood Bed Breakfast and Barn which has accommodation in luxury Teepees. They also do horseback tours, although I wouldn't trust myself to drink and ride. Dineen Vineyards is a small family owned enterprise who sell most of their grapes to other people. They only make a small number of cases, hand crafted by winemaker Scott Greer of Sheridan Vineyard.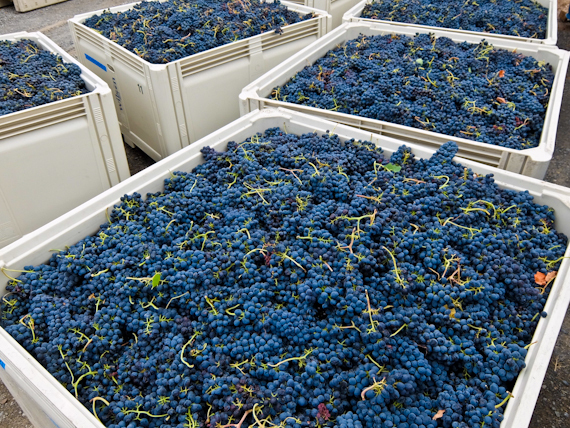 Finally the hay cart dumps me at Two Mountain Winery and I'm welcomed by Matthew Rawn. His family has farmed the Yakima valley for 4 generations but only started growing grapes in 2000 when they converted 26 acres of apples to vineyards. Although he's the winemaker he says he's never taken formal studies but learnt his skills from his neighbours.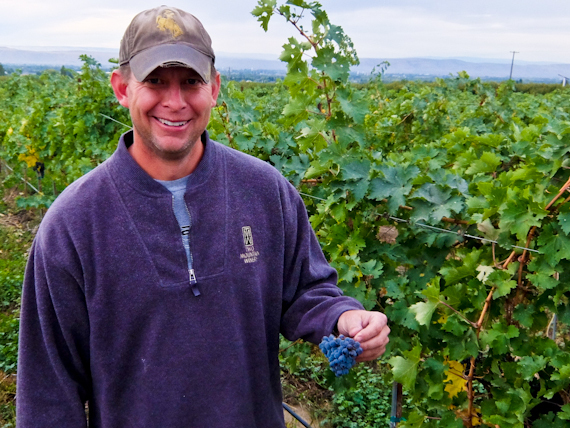 He believes that this spirit of cooperation is what makes the Washington region unique although, disparagingly, he tells me that the vast majority of people are better than the wine they make. I'm slightly puzzled and am about to disagree, thinking of all the excellent wine I've tasted, when I remember the friendliness of all the winemakers. Good drink, good folks, good food - that's the message from Washington State.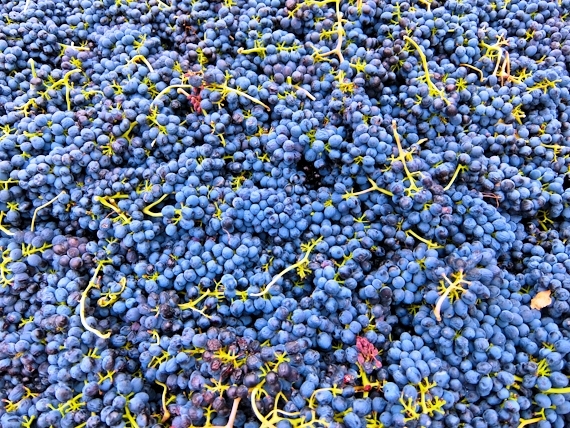 Visit Seattle has information about the city.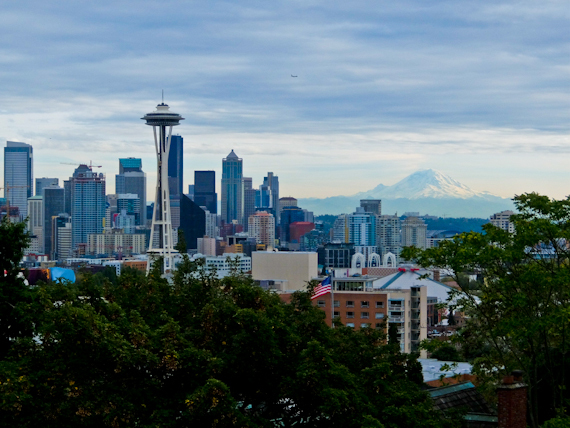 Walla Walla has information about the city.
Experience Washington has information about the state.
Delta flies daily from London Heathrow to Seattle. Return economy
fares start at £263.00 plus £391.86 taxes.
Business Class Elite starts at £3332.00 plus £580.86 taxes and you get 180-degree full-flat beds. The UK reservation number is 0871 2211222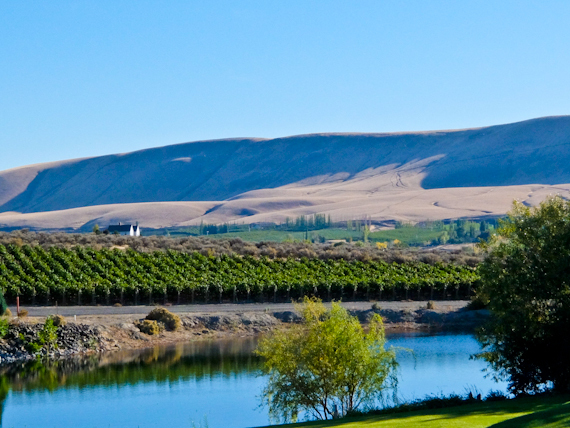 The Mayflower Park Hotel makes a comfortable base in downtown Seattle.
Hotel Max is a stylish boutique hotel in the same area.
All pictures copyright Rupert Parker.