Honduras is very much off the beaten tourist track yet it boasts fantastic Mayan sculptures at Copan and the lush tropical island of Roatan.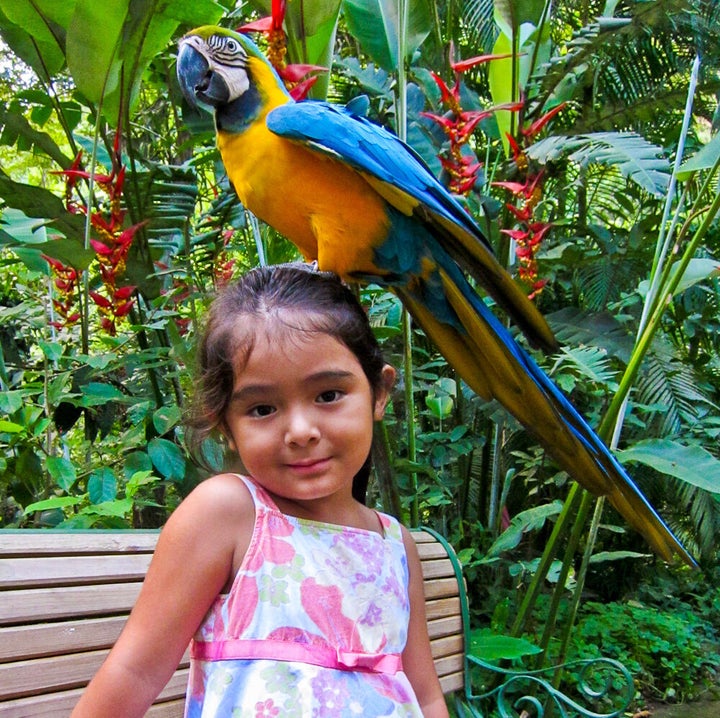 Central America is one of those places that people remember because of the civil wars that ravaged the area in the 80's and the 90's, but now all is peaceful and it should be on everyone's bucket list. Honduras boasts a beautiful Caribbean coast, extensive Mayan ruins and borders Guatemala, Nicaragua and El Salvador. It's well worth a trip.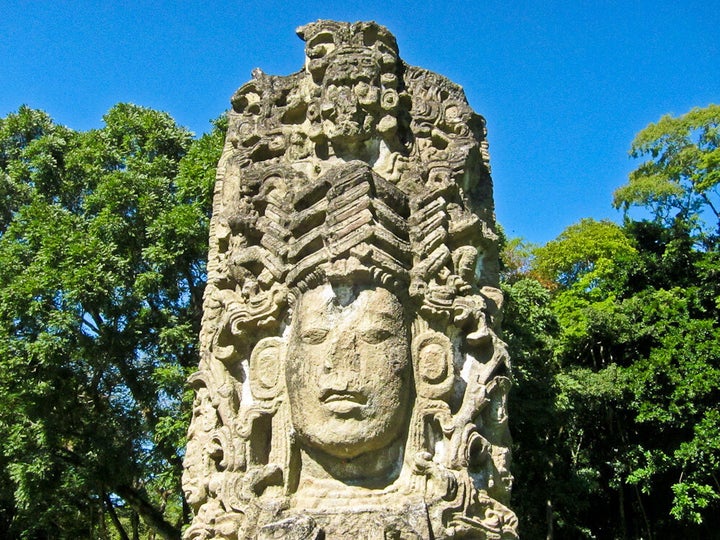 Most people arrive in in the city of San Pedro Sula by air and it's around a 3 hour drive to the Mayan site of Copan. It's worth spending a couple of days here, as there's much to see and the Hotel Marina Copan, in the tiny town of Copan Ruinas, makes a good base. Although the ruins are not as monumental as those of Tikal or Palenque, the real attraction is the intricate sculptures. Most of the originals are in the adjacent museum but the highlight is the Hieroglyphic Stairway, 10 meters wide, 21 meters long with a total of 62 steps. It gets its name from the 2200 glyphs that form the longest known Maya hieroglyphic text and is truly impressive.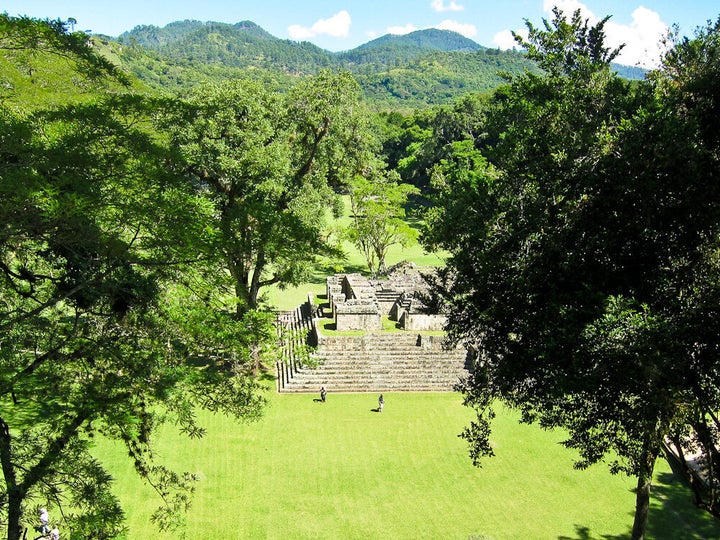 When I visit, I almost have the site to myself and spend a delightful morning exploring this once great city. It flourished between the 5th and 9th centuries with a population of 20,000 at its height but was then gradually abandoned and left to the jungle. Underneath some of the structures are tunnels dug by archaeologists and you can see that the pyramids are like Russian dolls with larger pyramids built over smaller ones. Indeed there's a touch of Indiana Jones as you bury underneath the walls, in the dark, to suddenly emerge in the light by the Copan River.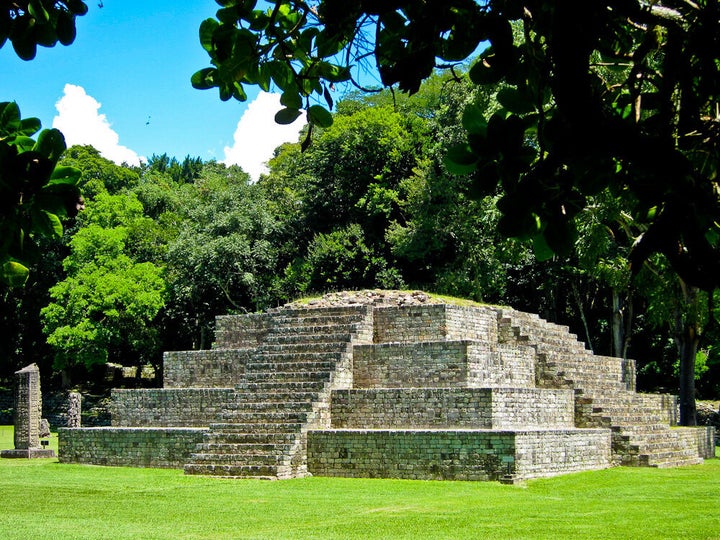 I next retrace my steps back to San Pedro Sula and travel another 2 hours to Tela on the Caribbean coast. Most of this area was cultivated by the United Fruit Company in the last century and Honduras gained the name of banana republic. One of their legacies is the Lancetilla Botanical Garden which was started as a research centre in 1925 and now is the 2nd largest tropical garden in the world. It's well worth a visit and there are swimming holes in the Lancetilla River, ideal for cooling off.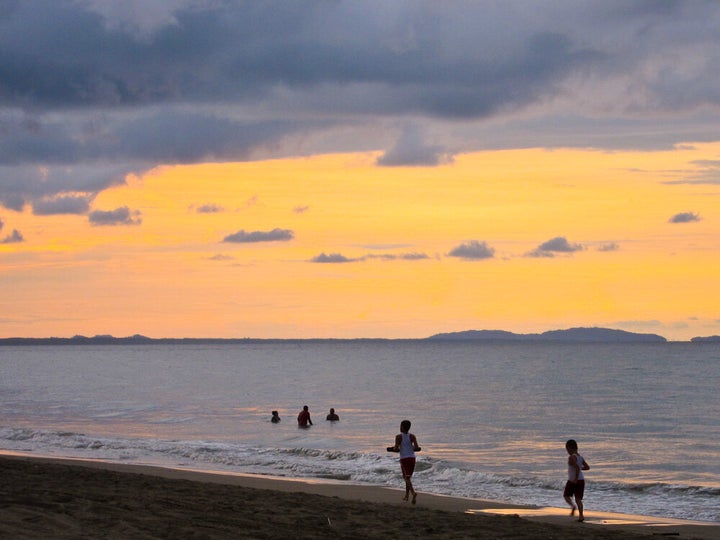 Just down the deserted beach from my room at Hotel Villas Telamar Resort is a crumbling pier, another legacy of United Fruit. A defunct railway track leads out to the sea but today it's home to fishermen and boys jumping off into the sea, proving their manhood in front of the local girls. It's a great place to soak up the atmosphere and enjoy the sunset.
Next day I'm on my way to La Ceiba further down the coast. There's a ferry here to the tropical island of Roatan which takes just over an hour but I opt for a short flight in a tiny prop plane. The island is a major cruise destination, getting over 5 ships a day in the peak season, but today there's just one boat in bringing passengers from New Orleans. At 37 miles long and 5 miles wide, Roatan's forested slopes are surprisingly attractive and I make my base at Las Sirenas right on the beach at West Bay.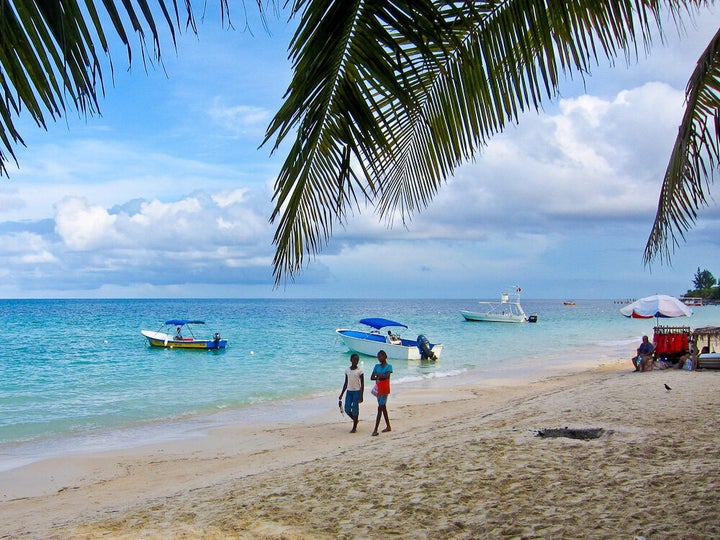 A short drive away is Anthony's Key Resort where I'm booked in for a Dolphin encounter. Thankfully there are no animals doing tricks and a group of us wade into the water to meet our new friend. Her trainer describes the dolphins' characteristics, anatomy and behaviours and then invites each of us to get closer and touch. It's a marvellous experience and I find myself with both hands full of one extremely frisky dolphin.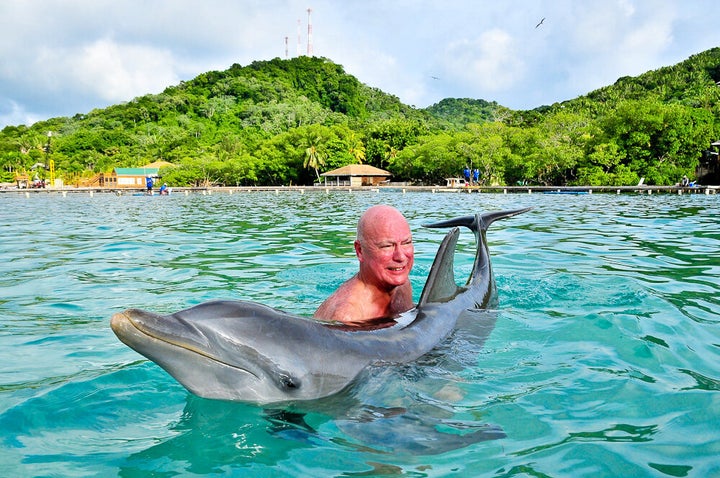 Honduras has had a bad rap recently with sensational press stories describing it as extremely dangerous. I travelled by foot, minivan, and air, went to local bars and restaurants, strolled through street markets and hung out in village squares at night. Everywhere I went I was treated with exceptional hospitality and nowhere did I feel under threat. Of course you have to be alert and be cautious where you go, but it would be a shame to miss out of one of the hidden gems of Central America.
All photos copyright Rupert Parker
Related