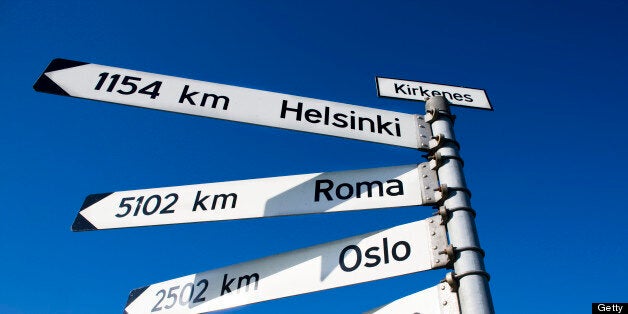 North of the Arctic Circle, the midnight sun in Norway makes it the perfect region for summer outdoor adventures including kayaking, hiking and even close encounters with wolves.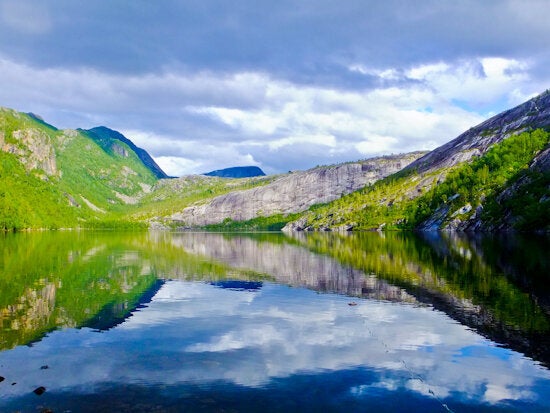 I'm told to prepare for the worst and pack for serious weather but am greeted by a warm sunny day when I arrive in Bodø. It's just north of the Arctic circle but you'd never know - lush forest, summer flowers and majestic landscapes of mountain and water surprise you at every turn. On the Arctic highway you enter tunnels hewn into the rock and emerge into the light to be greeted by yet another perfect vista - it's almost as if the land is bursting into life. I drive around 100 km to the Kobbelv Vertshus Inn, my evening's destination, a pleasant spot with a glorious Leirfjorden view from my window.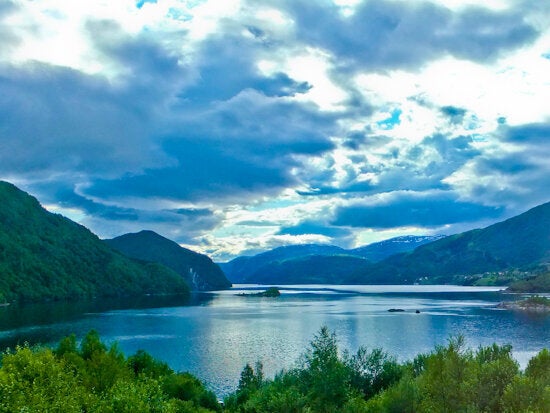 Although in the UK it would be time for dinner, I'm soon on a nearby lake in a kayak, a beautiful serene experience, with fish jumping all around me. My guide was born here and tells me she loves skiing here in the winter, the blue arctic light illuminating the ice. The lake is so pure that all local drinking water comes from here, filtered of course, just in case anyone has lost their wedding ring or the family silver.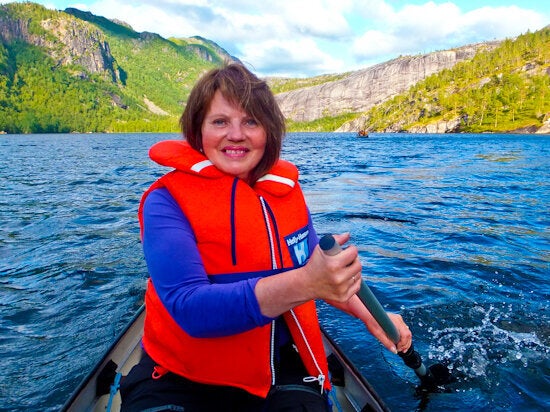 During WW2, the Nazis tried to push a polar railway along the coast but hadn't reckoned on the toughness of the rock and eventually ran out of time. All that remains are half finished tunnels and, inside one, I have a pre-dinner aperitif and snack of whale meat, entertained by a Norwegian story teller. I finally sit down for dinner at about close to midnight and tuck into a delicious dish of locally reared reindeer.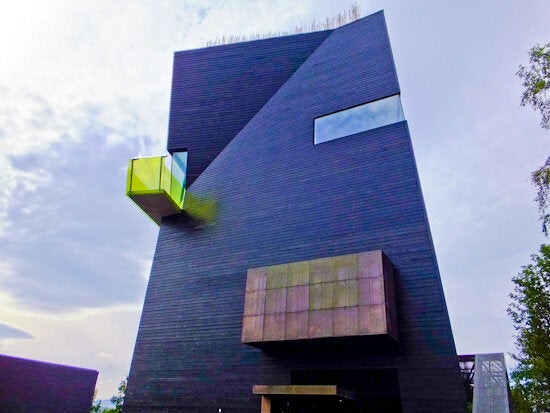 Norway's most famous novelist, Knut Hamsun, spent his early life just north of here in Hamarøy, and they've now built a centre commemorating his life. It's not the traditional wooden structure you might expect, but instead a curiously modern building crammed with story of his life. The architect Steven Holl was inspired by reading Hamsun's novel "Hunger" and describes the project as "building as a body, creating a battleground of invisible forces." They also serve great cakes and coffee.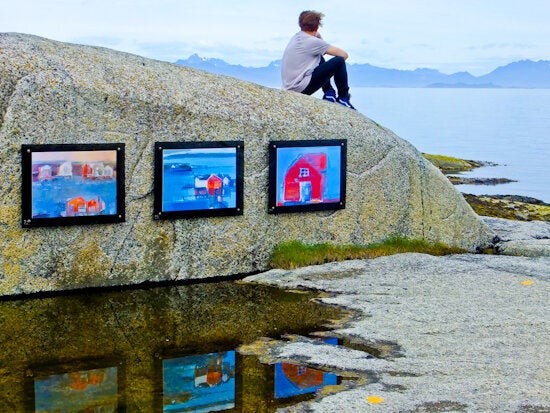 Art looms further up the coast in Tranøy. There are galleries here but they've also turned the shore into a giant art park with pictures hung on the rocks, completely exposed to the elements. There's a danger that high tides could destroy them completely but nobody seems to mind. Sculptures are dotted throughout the village and the old lighthouse has been converted into a hotel.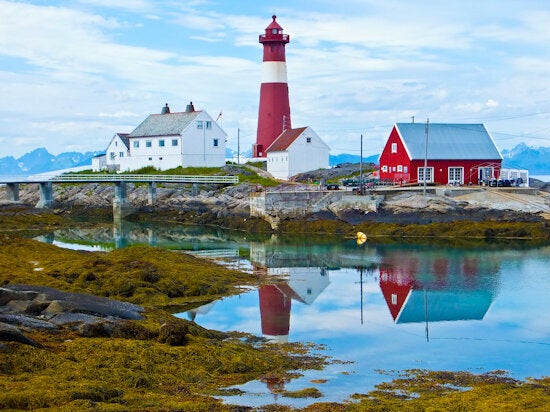 Narvik is the largest settlement in the area and ships queue here to pick up iron ore from Sweden. The sea doesn't freeze in the winter so the harbour is open year round. A cable car takes you up 655 m and gives you a great view of the town and the midnight sun. There's a sense of mission creep as nobody seems to want to go to bed, since it doesn't get dark, and I sit at the rooftop bar at the Rica Hotel and enjoy the view.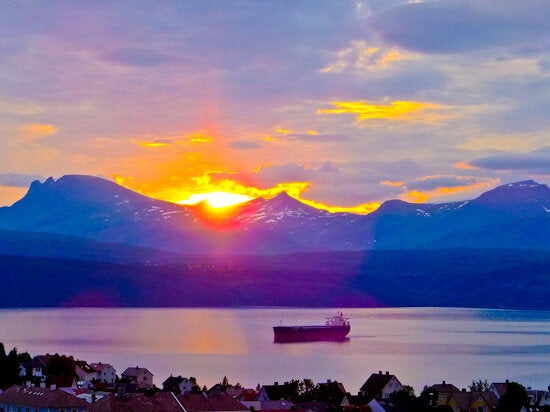 Just out of town, on the road to Sweden, in the middle of nowhere is Tinja Mountain Lodge. The Sami are formerly nomadic people and the owner's descendants settled here in the 19th century He celebrates Sami culture in a Lavvu, a traditional tent and gathers people round the campfire to tell his story, whilst feeding them cured meat and reindeer stew.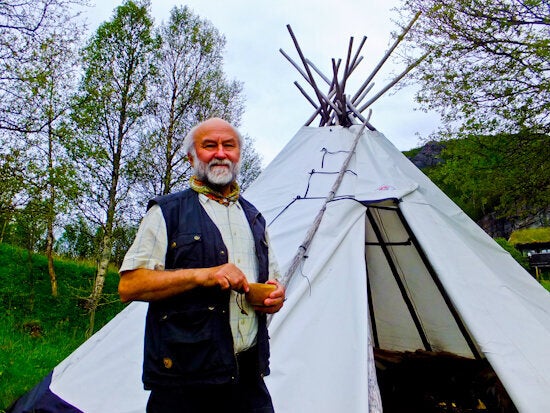 Evegard Stormo is the chef here and his food is very special. In winter there are spectacular views of the magical Aurora Borealis - the Northern Lights.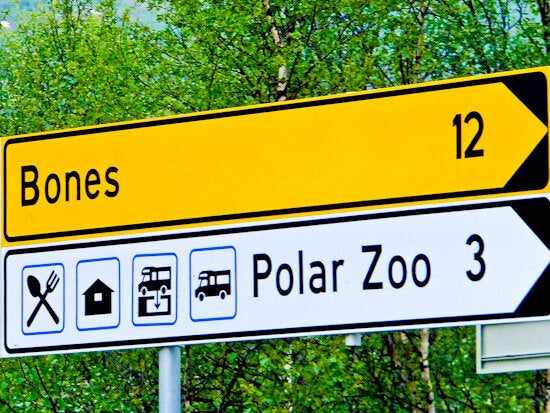 My final destination is Tromsø, but halfway there I stop at the Polar Zoo where the main attraction is the wolf camp. The Salangen pack consists of three wolves, one male and two females all born in captivity here. Although they're socialised to people, there's a rather strict briefing before you're allowed inside their enclosure. Children, pregnant women or those suffering from severe ailments are not allowed and you have to take care never to challenge the animals. Inside we all relax when they start licking our faces - we've been told not to open our mouths or we'd have their tongues down our throats.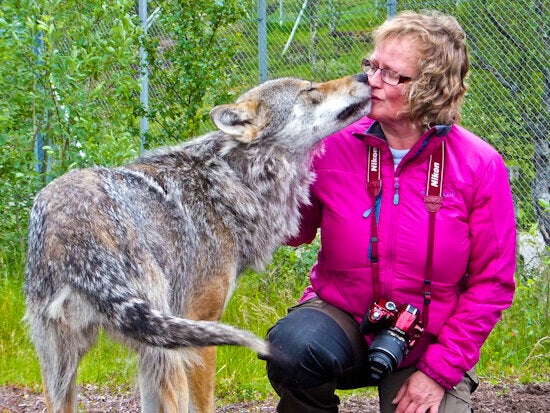 Tromsø is on its own island, connected by long bridges with a picturesque harbour. Fish is on the menu here and one of the best restaurants in town is Fiskekompaniet, located on the quayside.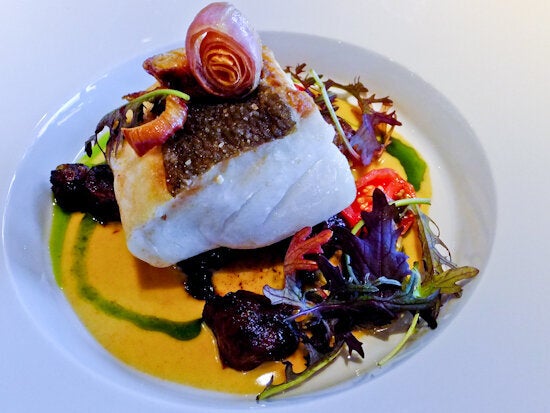 After dinner I walk over the bridge to Ishavskatedralen, the Arctic Cathedral, for a midnight concert.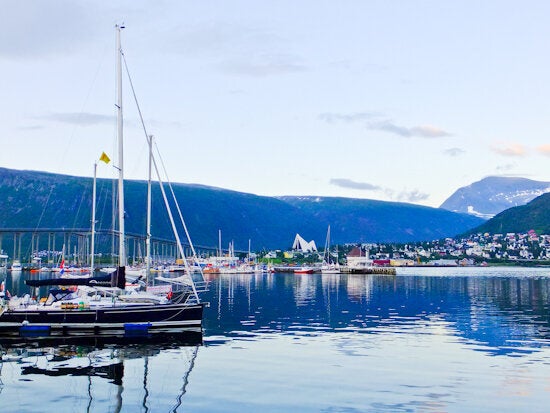 The light streams in through the stained glass windows and there's flute, organ, piano and vocal with a selection of Norwegian music. Someone invites me to go clubbing afterwards but midnight sin is not my agenda - I content myself instead with the midnight sun.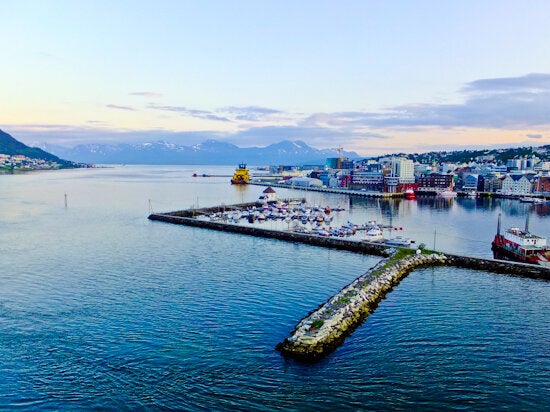 Norwegian flies directly to Tromsø from London Gatwick.
SAS and BA fly to Oslo and then transfer to Tromsø or Bodø airports.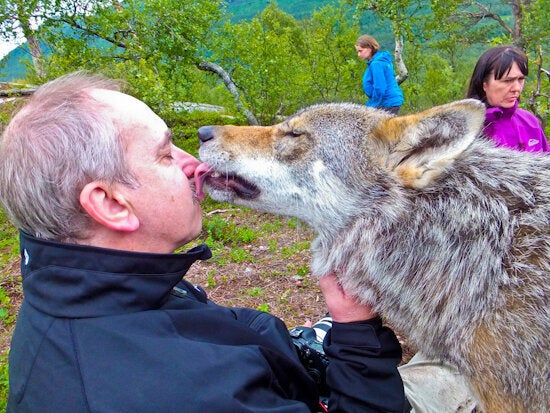 All pictures copyright Rupert Parker