A rain jacket is essential in most parts of the world so, when packing light, it's a balance of weight against waterproof qualities - here's a roundup of the latest contenders.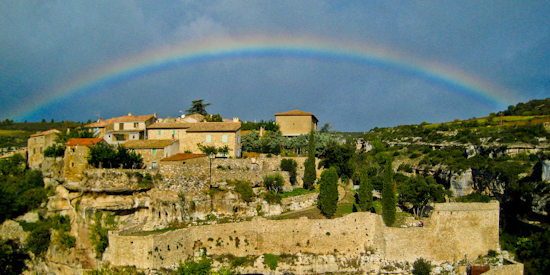 Faced with keeping weight down, you can always take a chance and leave the waterproof at home but you'll regret it later during that sudden downpour. Of course it all depends on what you are doing - you can usually find shelter on a city break but, if you're trekking in the hills, you could get completely soaked. What you choose to pack should be based on the possibility of precipitation, so this list is ordered from light to heavy.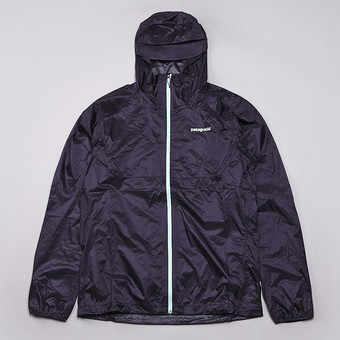 This is featherweight, at just 190g, and packs tiny into its own internal pocket. There are no other pockets and it's designed as emergency storm protection for mountain climbing. Fabric is 100% nylon ripstop, with a laminate membrane, and a durable water repellent finish. It's actually one of the longest jackets on test and is ideal for dodging more than the odd shower. Aways pack it and you'll never be caught short. £150.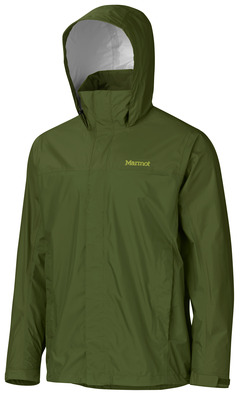 The Precip has been around for a while, always topping outdoor gear surveys and this is a new version for spring 2014. The hood rolls up, the jacket is seam-taped, waterproof and breathable, and uses Marmot's innovative coating technology. I like the pit zip vents, which circulate the air, and it packs into one of the two zipped side packets and weighs just 330g. I'm confident this would keep the rain out. £85.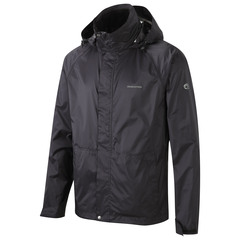 This is the cheapest jacket on test but it still features an adjustable hood, zipped lower pockets, and cuff adjusters and weighs 350g. The outer storm flap, which covers the front zip, is fastened by Velcro tabs, making it easy to put on in a hurry. The jacket is made from fully waterproof and breathable AquaDry fabric and packs into a separate stuff sack. £50.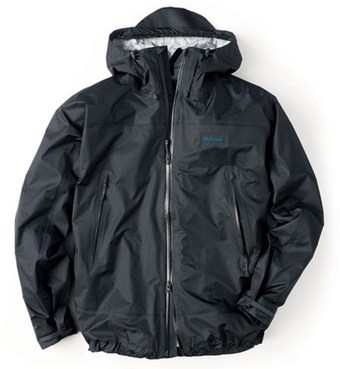 Rohan is known for stylish gear and the jacket's dark grey means it's acceptable for office use but secret reflective bands make it stand out in the dark. The breathable water resistant lightweight 3-layer fabric means the jacket is just 370g, although it feels slightly more delicate than the others - it should be fine on the hills so long as you take care on the rocks. There are 2 zipped side pockets and one on the inside, which doubles as a storage bag. £225.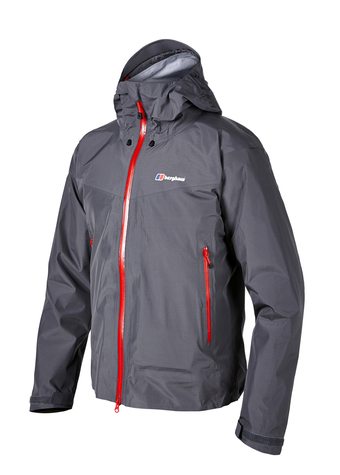 Berghaus has an excellent reputation for reliable gear and this jacket is no exception. At only 360g, it's made from breathable 3-layer Gore-tex Active fabric and, although there are no pit zip vents, the 2 large side pockets do the same job. I like the huge hood and the jacket packs into its own separate stuff sack. I must say it exudes quality, is best for breathability, and I would be happy to take my chances with it in mountain storms. £200.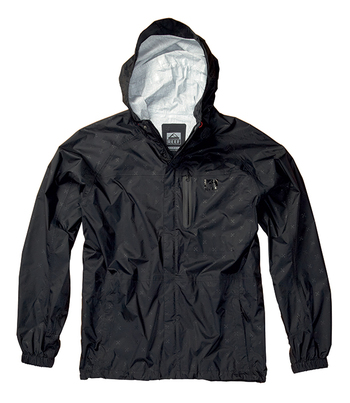 Reef make stylish surf gear and this jacket has more features than you might need on the beach. Made from H2X Extreme fabric, 100% waterproof, weighing 475g, it features vented pit zips, 2 hand pockets and one zippered on the front. Unlike the others it doesn't come with any storage but it's made to be paraded and worn. £120.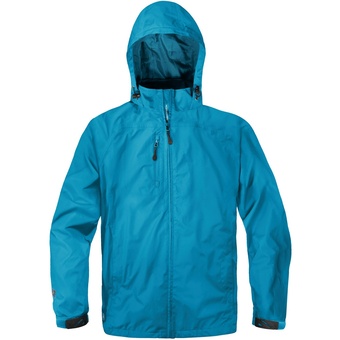 Made from 100% Polyester Dobby, this is the only jacket which has a mesh lining which explains the weight of 540g. It's fully seam sealed, has side and front pockets and also one zippered on the inside. I like that the hood fully folds away and it's smart enough to wear around town. It also packs into its own stuff sack and is good value. £85.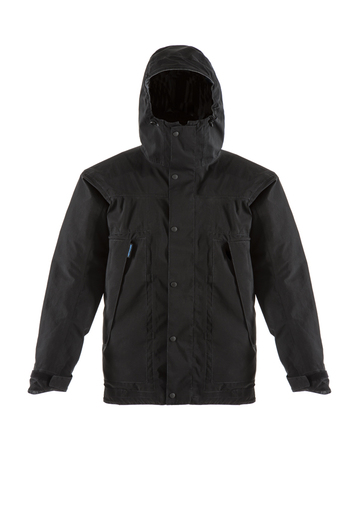 This is the heavyweight of the pack, weighing 750g, and feeling like it could resist the worst the weather could throw at you. As you'd expect, the eVent 3 layer highly breathable, waterproof fabric gives complete protection and it's the longest jacket of the lot, running down to cover your trouser pockets. What's clever is that the exterior pockets remain on the outside when it's folded away, so it turns into a backpack, with its own straps, in 10 seconds. £285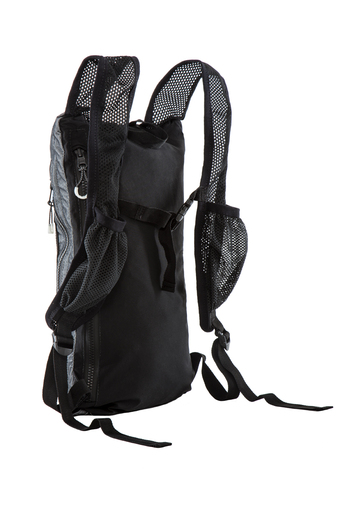 All of these jackets seem up to the job of turning the water away - it just depends on the type of rain, and whether it's showers or storms. Before you travel, choose your country, look at the weather forecast and work out which one you need. I'm obsessed by keeping the weight down so I'll be taking a chance and packing the Patagonia Houdini for my city breaks. If I'm doing some hill walking then both the Marmot Precip and BerghausVelum are well featured and don't add too much. For style on the mountains, choose the Rohan Elite. It's also worth considering the Vamoose, as it doubles as a pack and allows you to carry your water and sandwiches, without an extra rucksack, when you set off on your trek.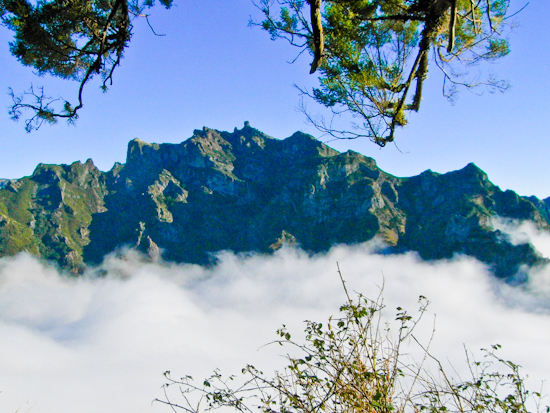 Landscape pictures copyright Rupert Parker. Garment pictures copyright manufacturers.