If you fancy a luxurious stay, in the heart of Rome, then the Residenza di Ripetta ticks all the boxes and you're also guaranteed a decent night's sleep.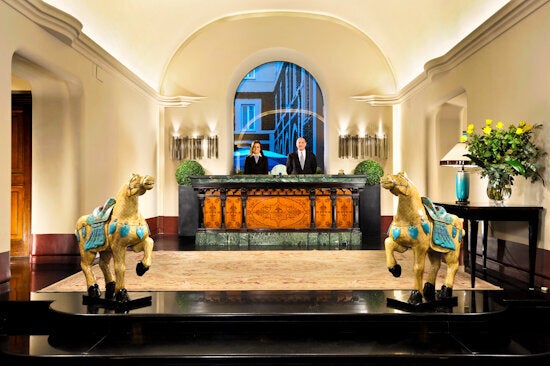 The Residenza di Ripetta was originally the Conservatory of Divine Providence, one of Rome's famous baroque monasteries, originally established in the 17th century to protect disadvantaged young women.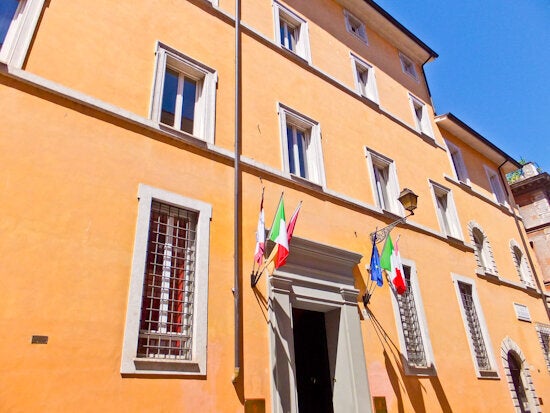 Although the hotel has broadened its guest offer, you can still admire a number of original furnishings and architectural features. One of the most striking is the lush inner courtyard garden, the Giardino di Ripetta, packed with scented Mediterranean plants and herbs. This is where you take your breakfast and fill up on cocktails later in the day.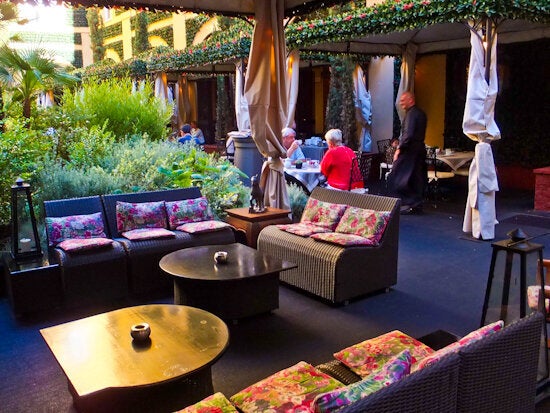 Being a converted monastery, all of the Residenza's 69 rooms are different but come in two types, either executive or royal double. They're all pretty big and some even feature a small kitchenette for guests to prepare light meals and snacks.
Many come with antique furniture and the high ceilings add to the sense of space. Executive rooms have marble bathrooms, air conditioning, LCD TVs with on-demand entertainment and high speed Wi-Fi.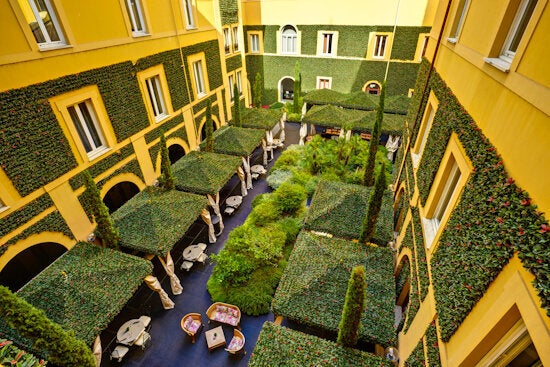 I was lucky enough to get a suite and had a delightful view over the green inner courtyard and, even better, there were no sounds of traffic, pretty unique in a crowded city like Rome. They don't stint on the linens here and, the combination of a huge comfortable bed and peace and quiet, guaranteed me a delightful night's sleep.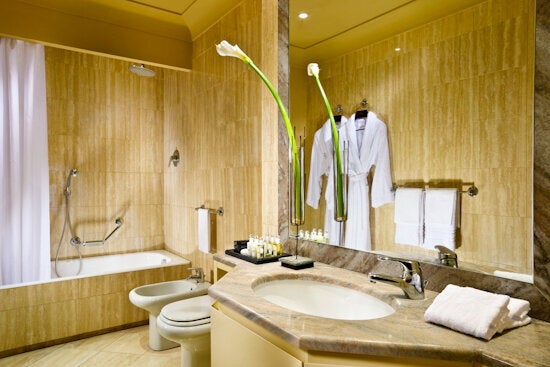 And you'll certainly need that if you are crazy like me. In a sweltering August, the hottest month of the year, I did manage to walk to all the major monuments including St Peter's, the Colosseum, Spanish Steps, Trevi Fountain and the Capitoline Museums. The hotel is in the quiet Via di Ripetta and the Via del Corso, home to great shopping, is just one street away. It's also easy to access by public transport as the nearest metro stop is at the Piazza del Populo, a five minute stroll up the road.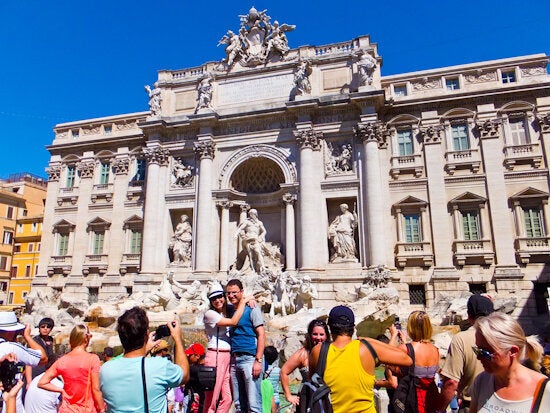 Although the area abounds in restaurants and bars, you might want to sample the Café di Ripetta American Bar & Restaurant, where Chef Rodolfo Chieroni serves up his take on Italian traditional food. Best of all, throughout the hotel, you're guaranteed an exceptionally high standard of service, just what you need after a hard day at the Forum.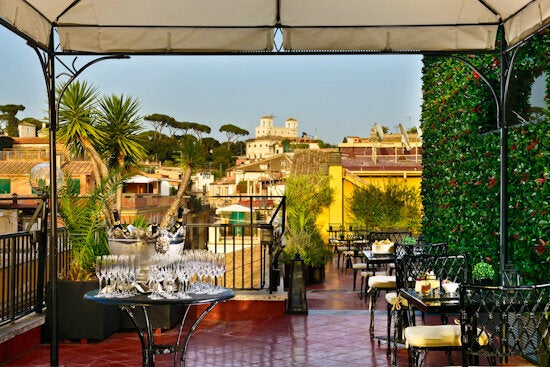 Rooms start from €158 per night, based on two adults sharing, and include breakfast.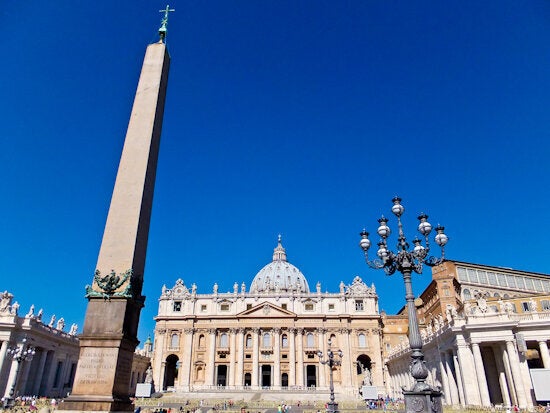 Turismo Roma has information about Rome and you can also ring their hotline +39
The Roma Pass is excellent value at €34 for 3 days. It gives free entry to 2 museums or archaeological sites of your choice and unlimited public transport. It also means you don't have to queue for tickets, particularly at popular places like the Colosseum.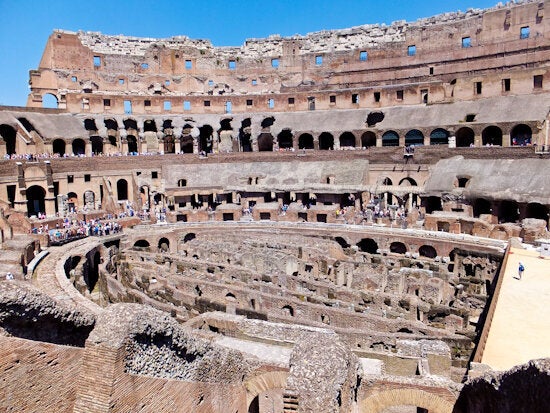 Italia has information about the country.
All pictures copyright Rupert Parker and Residenza di Ripetta.
Related