Graubünden, and particularly St. Moritz, is famous for its winter sports but the summer delivers hiking, e-biking and culinary delights with the bonus of unspoilt trails in Switzerland's only national park.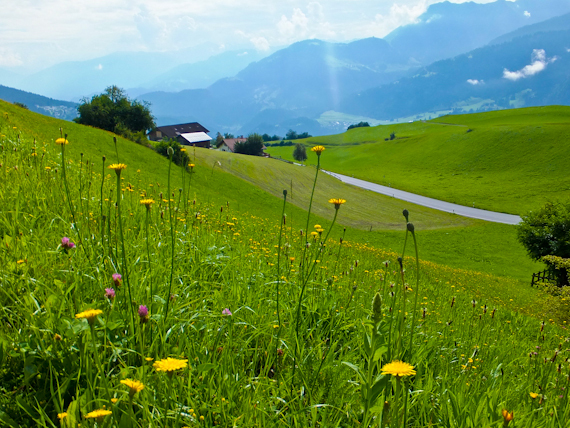 You can't really knock Switzerland in the winter - ideal skiing, good transport and famous après-ski. But, for me, summer in many ways is even better - you can use the ski facilities to get high quickly and then enjoy trekking the tops and cool off in turquoise glacier lakes. There are also less people so you can have the wilderness all to yourself. The Graubünden region, home to the country's only national park, is a particular joy and if you tire of outdoor pursuits you can always boogie the night away in the night spots of St. Moritz or spend the day window shopping.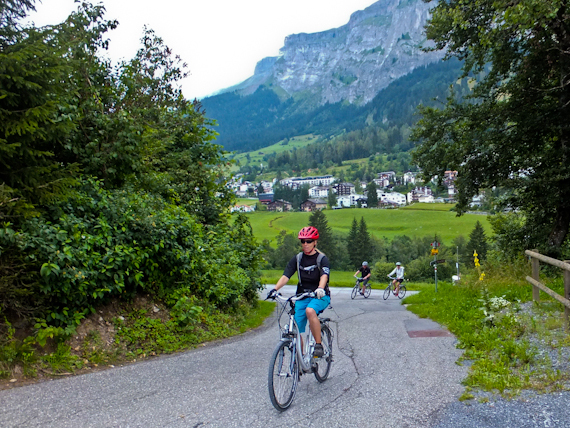 Flims
E-Bikes
I'm always slightly sceptical of e-bike tours as often they're just a ruse to convince people they've taken some exercise. In Flims, it's different, and the circular route I take which, involves a swim, has its fair share of ups and downs on forest trails. An added bonus is the viewing platform of Il Spir which offers a vertigo inducing 180 degree view of the Rhine Gorge Ruinaulta, with the river twisting 400m below.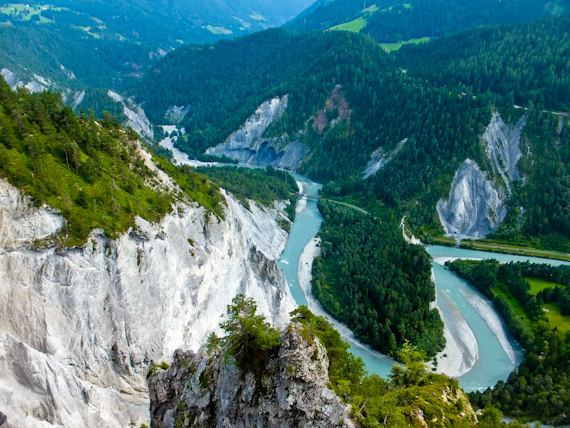 Lake Cauma is not too far away and its crystal clear turquoise waters make it ideal for a refreshing dip. It's not too far back to signinahotel, my 4 star base in Laax, where I enjoy an excellent dinner in its Italian restaurant.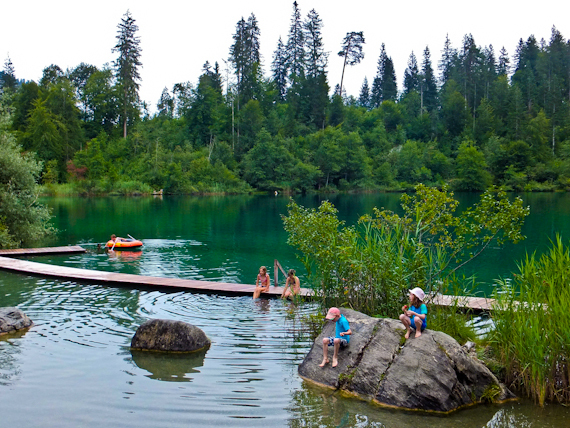 Culinary Trail
What I'm really working up to is a culinary hike, with a different course at each mountain restaurant. It's a nice surprise to get a glass of Prosecco with a couple of tasty wraps at Hotel La Siala in Falera at the start of the trail. Then it's fairly level for an hour to Tegia Larnags restaurant. I sit outside and melon, with local ham, hits the right note washed down with a glass of beer.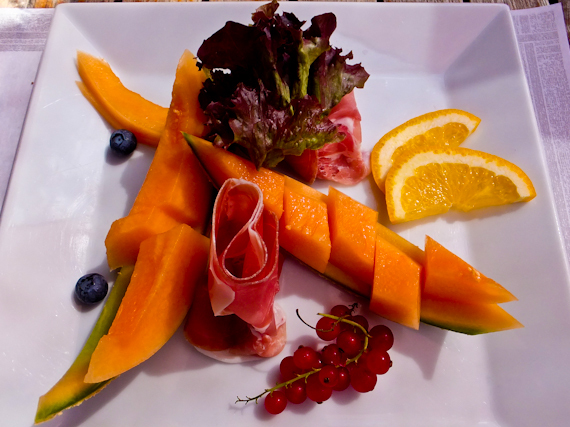 Soon I'm climbing, working for my food, but another hour brings me to Runca Höhe where I get a warming traditional barley soup.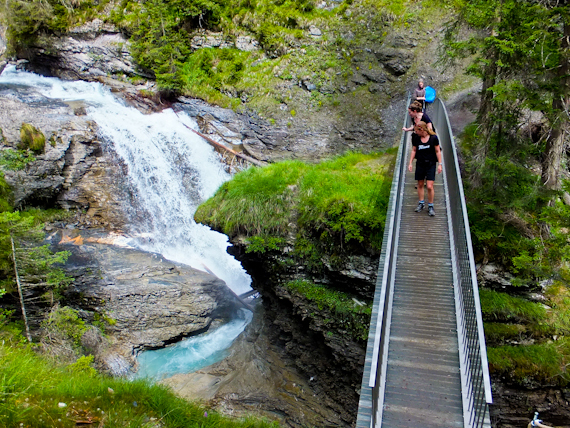 The next climb is tougher, winding its way upwards beside a gushing mountain stream, crossing to and fro on a series of dramatic bridges. When I arrive at Startgels, it's after two o'clock, but I'm rewarded by a huge plate of lamb chops grilled on the open fire.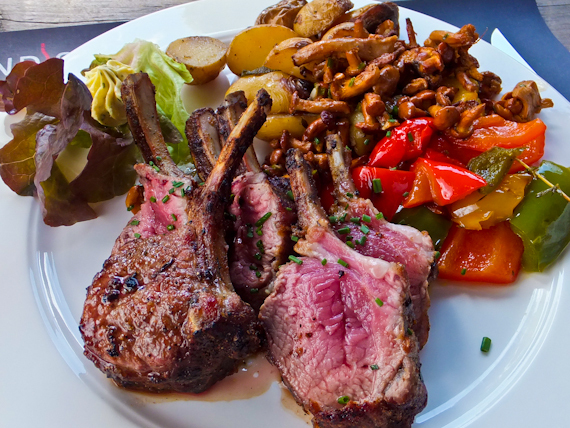 Fortified by 3 courses, it's just a short downhill descent to a huge portion of Apricot tart at Berghaus Foppa followed by coffee. Since it's beginning to rain, I take the chairlift back down to Flims.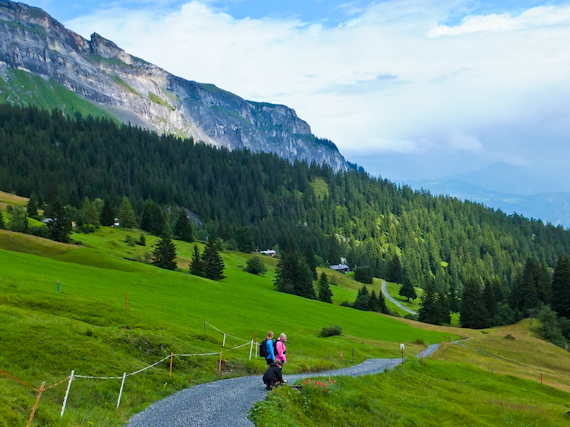 The Rhaetian Railway
The railways are one of the joys of travelling in Switzerland and Zurich airport has its own train station so, with a couple of changes, you're soon in the mountains. Even UNESCO has recognised the Rhaetian Railway as a World Heritage site, only one of 3 lines in the world.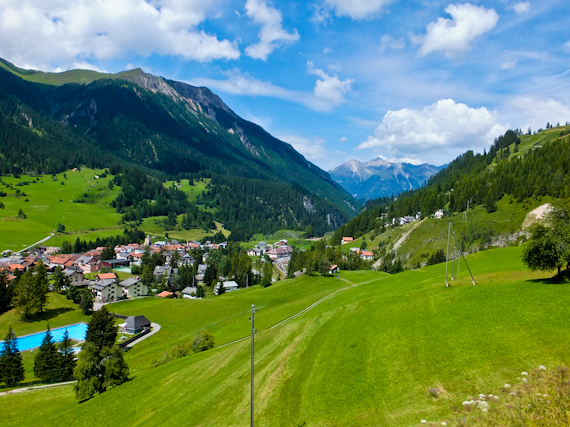 I take the narrow gauge train from Chur to St. Moritz and, after I leave Thusis, it gets spectacular. Through tunnels, across bridges, sliding through narrow passes, the maximum gradient is 70% and it's a masterpiece of civil engineering. As you'd expect, the views are magnificent and you climb up to 1,815m before entering the 5.8 km Albula Tunnel and the slight downhill to St. Moritz.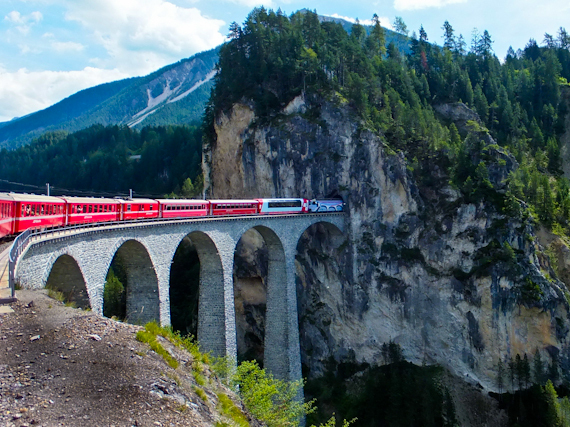 St. Moritz
Alpine winter tourism began here in 1864 when a handful of summer guests were invited to return in the winter - if they didn't like it, they'd have their travel costs reimbursed. Of course they stayed as long as they liked and the town will be celebrating its 150th winter tourism anniversary this year. Summer is also attractive and a stay at the Kempinski Grand Hotel des Bains sets the right tone. I've been here in the winter and watched a game of cricket on the frozen lake, so it's something new for me to see sail boats skimming across the water.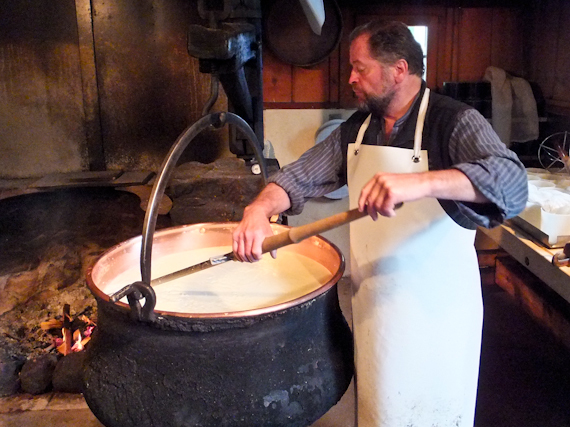 If fancy something different from the gourmet food served in all the town's restaurants, it's worth a visit to the Alpine Cheese Diary, just outside Pontresina. In an idyllic alpine hut, close to the Morteratsch Glacier, they make cheese in the traditional way, heating a huge cauldron of milk over an open wood fire, whilst you watch. There's a lot of stirring involved and they're always keen to recruit volunteers. I prefer to tuck into their brunch buffet of cheese, smoked alpine sausage and cured meats, with various breads, layered with alpine butter, honey and jam.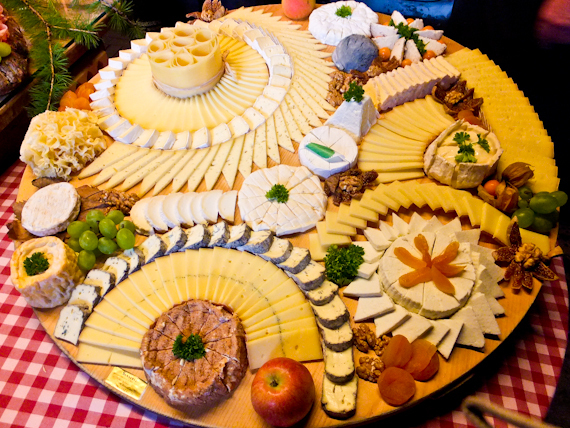 Swiss National Park
Around an hour's drive from St. Moritz, in the far eastern corner of the country, is Switzerland's only natural park. It's also celebrating an anniversary, this one only 100 years, but during that time, the wilderness has been untouched - trees are left where they fall, camping isn't allowed and there's only one hotel in its 66 square miles, although there's rudimentary accommodation in a mountain hut.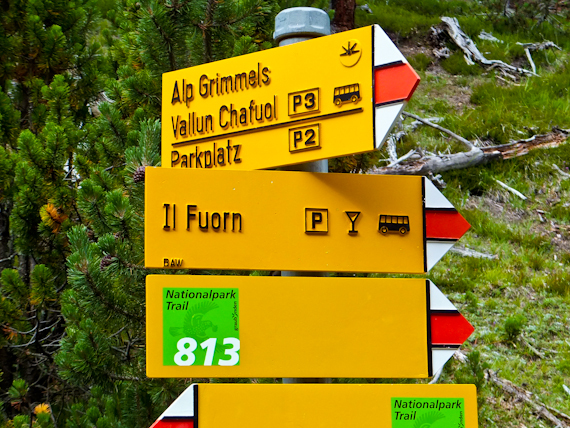 21 walking routes allow you to get out in the middle of nowhere and they're designed to suit all grades of hikers. On my easy 2 hour circuit from the hotel, I begin to sense the difference between the rest of the country - it's what's not there - no cuckoo clock houses, dotting the landscape, or ski lifts, climbing the mountains. Welcome to wild Switzerland.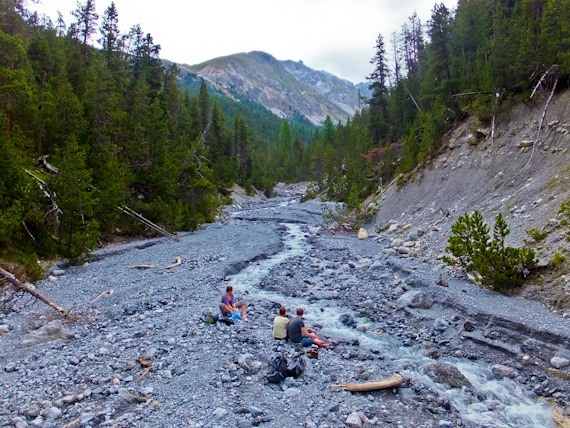 Engadin St. Moritz has information about the valley.
Flims has information about summer activities.
Laax has information about winter activities.
Graubünden has information about the region.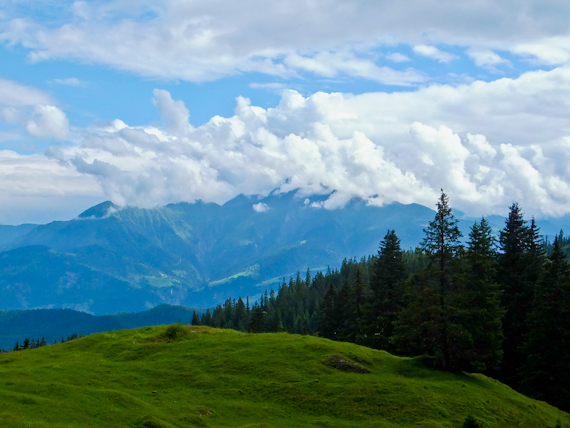 My Switzerland has information about the country. Call the Switzerland Travel Centre on International Freephone 00800 100 200 30 or email. You can also email for packages, train and air tickets.
SWISS offers up to 19 daily flights from London Heathrow, London City, Birmingham and Manchester to Zurich. For reservations call 0845 6010956.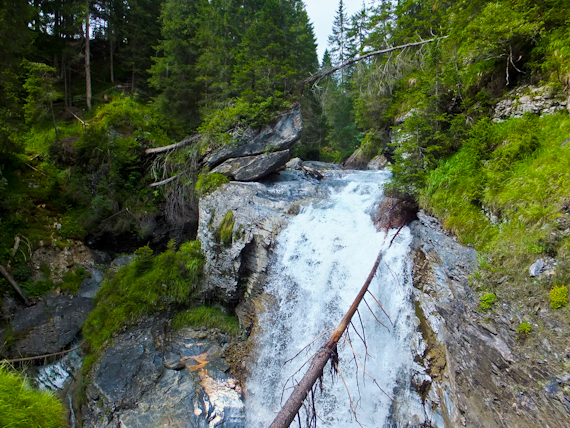 The Swiss Travel System provides a dedicated range of travel passes and tickets exclusively for visitors from abroad. The Swiss Transfer Ticket covers a round-trip between the airport, or Swiss border, and your destination.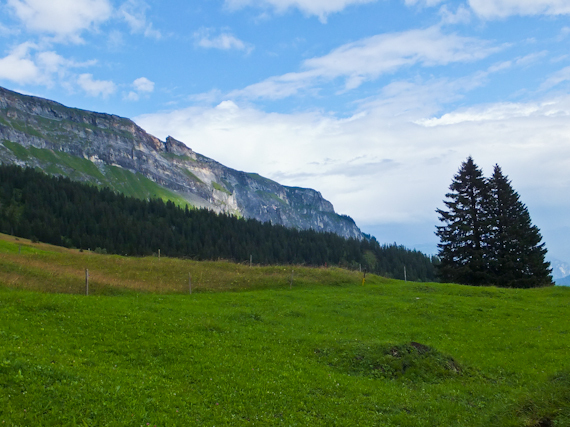 All pictures copyright Rupert Parker.