Valencia is rightly famous for its Paella but, for one week only, many of the city's restaurants offer menus at just €20 for lunch and €30 for dinner, using the best of local ingredients.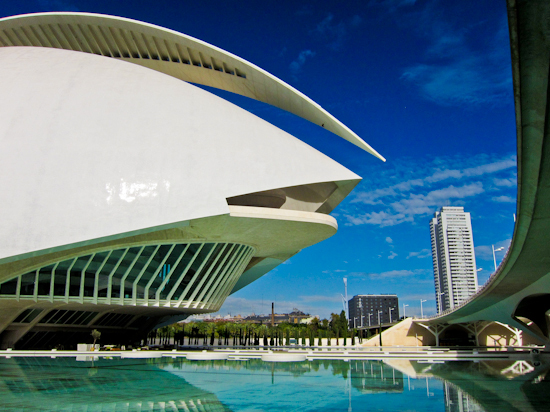 The city is an easy hop from London, an ideal weekend destination and, if you're interested in local food, then Valencia fits the bill nicely - it grows rice and vegetables, gets fish and eels from its lakes and has an abundance of seafood. It's proud to trumpet its menus as km zero although kms two or three might be closer to the truth. On my first morning I visit Albufera Natural Park, where the rice is grown in paddies around the lake which once stretched all the way to the city centre. Fishermen would catch eels and bring them to the market - they still ply the slightly reduced waters in the same boats and it makes a pleasant morning's outing. All the restaurants round here serve authentic Paella but I've got a different destination in mind.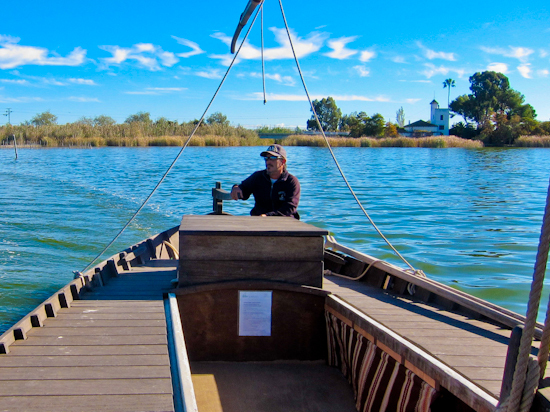 I opt for lunch in the very traditional El Canyar Restaurant, in the centre of town. It's been here since the 1970's but feels much older as its décor hails back to the 19th century. Service is brisk and I have to down a bowl of soup, a dish of langoustines and scrambled egg with cuttlefish before I get to the Paella. It's served traditional style in its own copper pan - mine is big enough for two and constitutes a thin layer of rice with prawns. Earlier I'd been told that a true Paella should consist only of rice, chicken and rabbit, bajoqueta (green beans) and garrofón (butter beans), but I can't complain.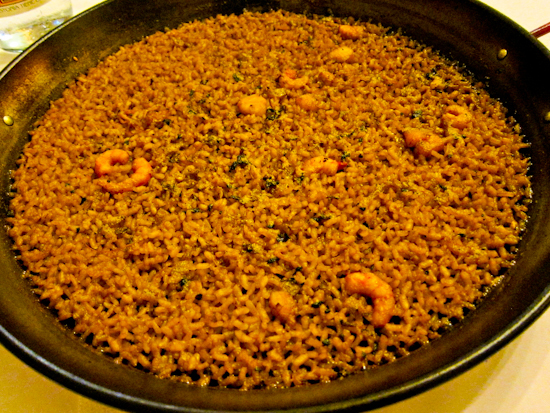 The river used to run through the centre of town until they diverted it back in the 60's to prevent flooding. The dry riverbed was planted with trees and turned into a huge recreation area and today it's like a green artery dividing the north and south. Valencia must be the only city in the world where this has happened and it's a tremendous idea. At the far end is a cluster of impressive modern structures designed by Valencian architect Santiago Calatrava, with the grand name of City of Arts and Sciences. Fortunately it was completed just before the recession hit and I like the huge silo of the Museum of Sciences, particularly when it's lit up at night. There's also the Opera House, an Imax Cinema and Oceanografic, the biggest aquarium in Europe. You can easily spend days here but I have some serious eating to do.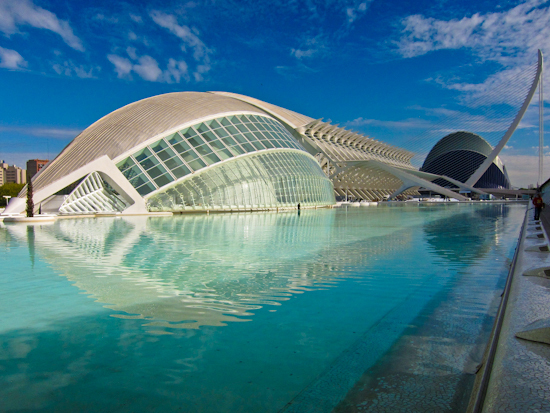 Dinner is the one star Michelin Restaurante Vertical, on the 9th floor of the Confortel Aqua Hotel 4*. Its huge windows give me a splendid view of the city at night and the tasting menu is both ancient and modern. I like the Royal Beef stuffed with Foie Gras, slow cooked for 72 hours, but best is the Swiss chard risotto topped, with a crispy slice of Iberico ham. Matching wines are served with every course and I'm surprised by how well a Fino sherry works with the raw tuna starter.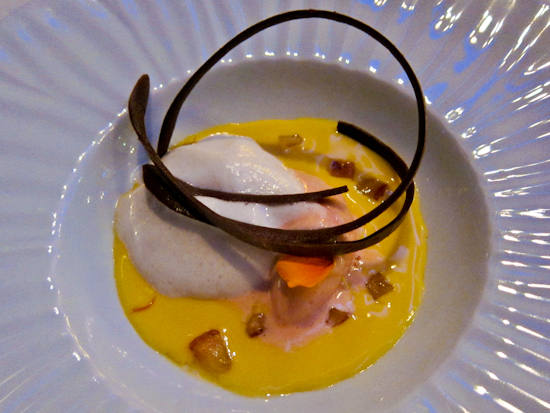 Next day is a walking tour round the old town and I start at the Cathedral dating from the 13th to 15th century. Its greatest treasure is the holy grail, the cup that Jesus supposedly drank from at the last supper. I'm more interested in a glass of Horchata, a legacy from medieval Moorish rule. They brought tiger nut plants, still grown today on the outskirts of town, and the drink is a combination of the ground nuts, sugar and water.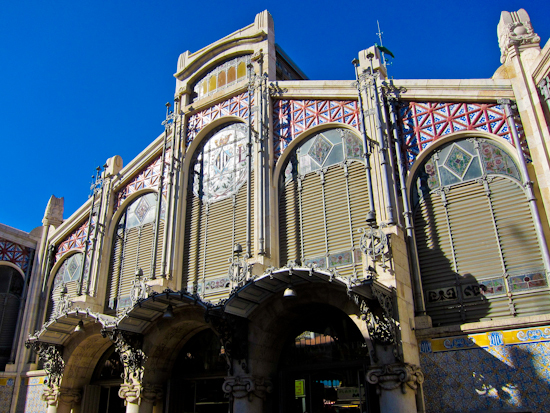 The beautiful and bustling Art Nouveau Central Market is the best place to try it and it's served with a pastry finger called a Farton to dunk in the drink.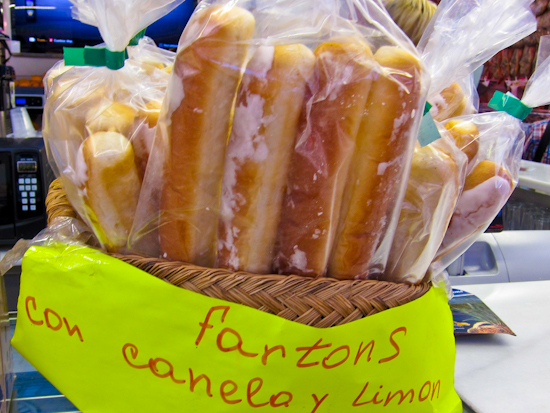 I'm interested in seeing the tiger nut bushes and am greeted by rows of the small squat plants just outside town. They grow all sorts of vegetables here and I spot a couple of varieties of juicy artichokes. Lunch is in the middle of these fields at La Mozaira, originally a farm but now a rather swish boutique hotel. Of course artichokes are on the menu, served with baby cuttlefish, and they couldn't be fresher. I'm intrigued to that the next course is written as "Burguer Handle with Mushrooms", but it turns out to be minced pigs trotters and is delicious.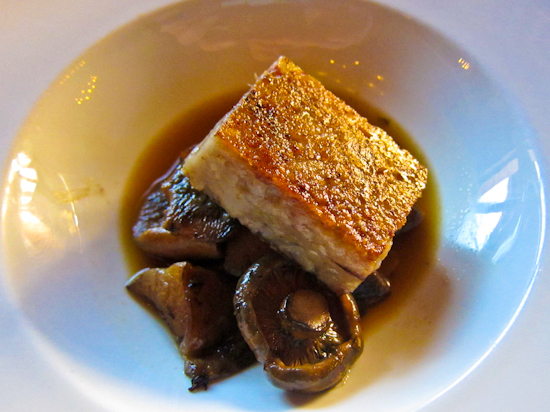 Probably the best dinner I have is at the tiny Q de Barella Restaurant, a short walk from the centre. There are 6 courses - home made cream cheese with bits of mojama, (salt cured tuna), almonds and lupin seeds. Next it's Foie Gras with shavings of daikon. It's followed by a standout black pudding made with squid, the ink colouring the morcilla. Then a huge scallop, on a bed of green beans, with sauce romesco, made with roasted red peppers, almonds, garlic and tomatoes. I'm getting full but eat all my rare pork tenderloin with a parmentier of Sobrassada, spicy sausage from Mallorca. The dessert of Horchata fried bread with cinnamon ice cream is slightly disappointing but I'm past caring by now.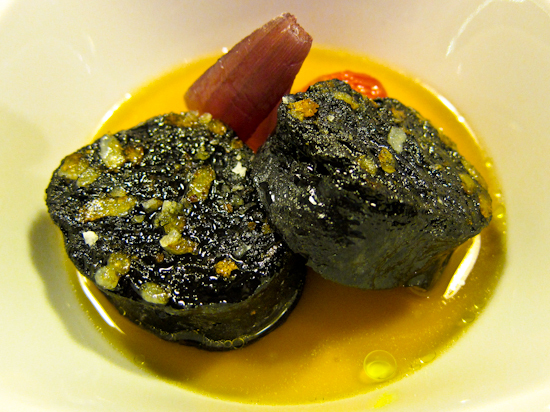 On my last day I take the bus to the beach and contemplate a swim but am tempted by the tapas at Casa Montaña. They've been in business for 177 years and it shows. There's excellent marinated tuna in 7 spices, goat cheese and honey peppers and, my favourite, cuttlefish with onion. It's still a bright autumn day outside so l amble out to the beach and enjoy 40 winks.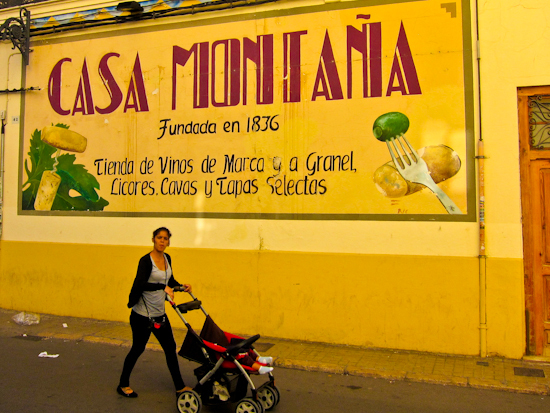 Reinvigorated, I return to the Caro Hotel for my last supper in their Alma del Temple Restaurant. I get a second wind when Ciriaco, Michelin Guide cocktail maker, serves me a bracing gin and tonic with horchata foam. Food is also excellent here - I start with two roasted scallops served on a bed of shavings of ceps, swimming in a foie gras soup. It's a good combination and I also enjoy a slow cooked soft boiled egg with thin slices of Angus veal on a bed of parmesan crumbs. Next it's a fillet of John Dory served on chopped noodles with prawns, caviar and squid finely diced. The fish is cooked perfectly and the diced squid gives it a satisfying crunch. I wish I could say the same for the skin on the roast suckling pig on mango, but it's still an interesting combination. Finally, the best dessert of the whole trip - peanut sponge filled with dark chocolate cream on a bed of crushed peanuts with coconut ice.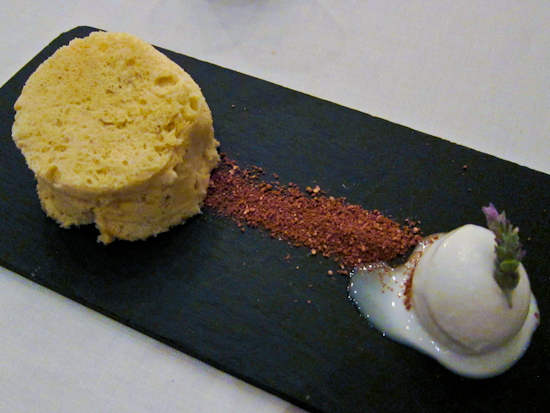 All these restaurants are taking part in restaurant week and I'm mighty impressed by the imagination of the chefs, the quality of their ingredients and the amazing value for money. Valencia hasn't been on my food map before this trip but now I can't wait to get back - the next restaurant week takes place in mid June and I'm looking forward to exploring some new menus.
Valencia Tourism has information about the city and Restaurant Week.
The Valencia Tourist Card offers free public transport and access to the museum as well as other discounts.
The Caro Hotel is right in the middle of the old town and makes a luxurious base for exploring the city.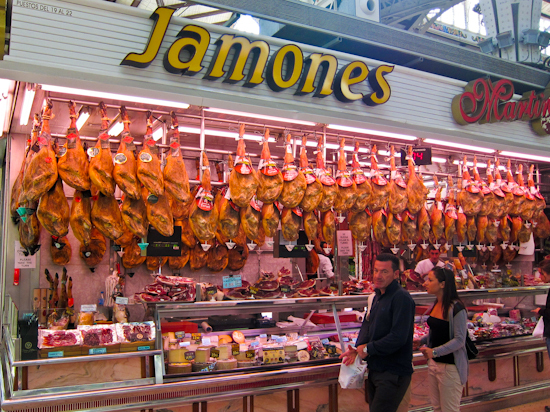 Molca World offers gastronomic packages in Valencia which include cooking lessons with Michelin starred chefs, dining in their restaurants, wine tastings and visits to local markets.
Turespaña has information about the country.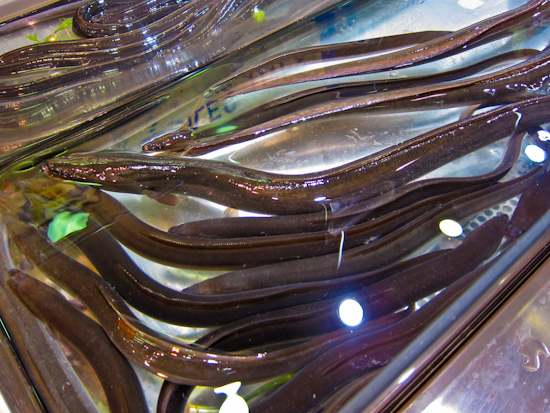 All pictures copyright Rupert Parker