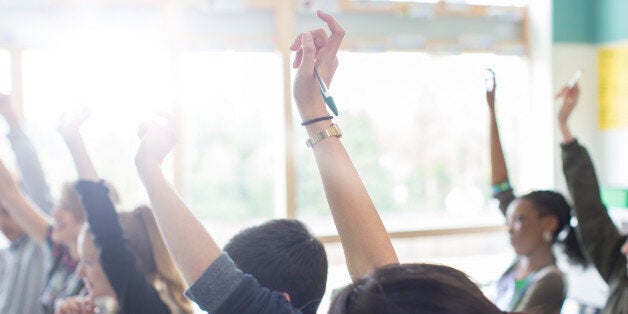 Over the last few years we have seen a welcome focus on good mental health and wellbeing for all ages. School leaders have identified pupil wellbeing and mental health as one of their top concerns for the children in their schools. They know that if their pupils don't feel safe, happy and well they will simply not be able to learn as well as they might. One in five children will experience a mental health difficulty at least once in their first eleven years.
There are many ways in which schools can play a key role in supporting children's mental health, but sadly there are still frustrating barriers preventing them from doing so.
Schools need to be supported by the government in teaching and promoting good mental health and wellbeing. Schools can teach children about strategies for good mental health and they can create environments in which they flourish. PSHE classes can provide the safe space in which to discuss issues facing pupils generally, and to recommend healthy ways of working through them.
Many schools also take more formal approaches. In-school counselling, like that offered by Place2Be, gives children a structure and focus on their mental wellbeing and a clear and easily available outlet if they have a problem. Place2Be experts work with the whole school community - pupils, families, parents, teachers and school staff - to help them cope with wide-ranging and often complex social issues including bullying, bereavement, domestic violence, family breakdown, neglect and trauma.
Unfortunately, in some cases, schools risk becoming more busy and stressful places to be due to education policy. The heavy workload, increased class sizes and long hours faced by teachers can lead to stress and distraction in staff.
The government must look at how its policies are impacting on children, at how they are affecting schools. Schools need to be backed with increased funding for mental health programmes and space in the curriculum dedicated to teaching and promoting wellbeing.
School staff are often in a key position to recognise mental health difficulties in the children they work with. A child will talk to the person they feel most comfortable with, be that a teacher, teaching assistant or other member of the team. All-staff training to identify mental health issues and recognise when there is a problem is vital. Schools need access to clear resources on how to deal with a problem when it arises and what to do to help the children they know need it.
There will be some cases where children require more qualified help, and schools need to be able to call on specialists to support those children who need it most, with access to services such as CAMHs or educational psychologists. But such services are under serious pressure from increasing demand, growing complexity and, perhaps most importantly, decreasing budgets. Currently almost a quarter of under-18s referred to mental healthcare providers are turned away. Without more investment nationally into mental health services schools will be left trying to pick up the pieces. They are not qualified to undertake the most serious interventions and we shouldn't need to wait until children have reached a crisis point before accessing more specialist support.
Schools can make a huge difference to young people's lives, and could be crucial to ensuring good mental health and wellbeing. They just need the help to do so.
Russell Hobby is the general secretary of the National Association of Head Teachers (NAHT), and a judge for Place2Be's Wellbeing in Schools Awards
Place2Be's Wellbeing in Schools Awards, held on Tuesday 22 November, celebrate and recognise ambassadors of positive mental health and highlight the unique contribution that school communities make to the wellbeing of local communities. For more information, visit Place2Be's site