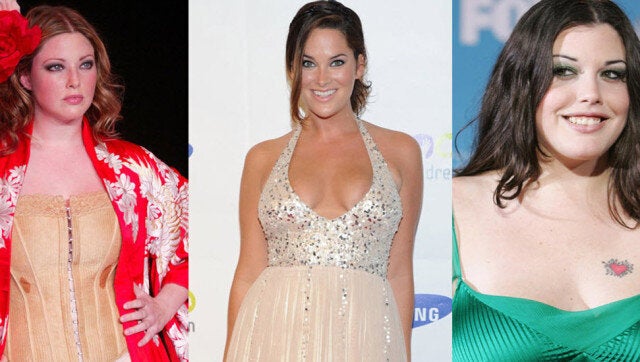 Looking back to the style icons of the Nineties - wafer thin models and heroin chic took over the catwalks, so 10 years later have the catwalk influences really changed for the better?
Over 2012 we saw a backlash to the skinny model with more 'real' models being used in campaigns (for example the latest M&S and Dove adverts) but still the catwalks are full of size 0 waifs. Has the fashion world really changed?
We have had a spate of plus sized models gracing the catwalks and appearing in adverts on TV and billboards across the UK- it isn't just happening here but across Europe too. Italian and French lingerie companies are employing top plus size models like Robyn Lawley, she has also featured on the cover of Vogue and Elle. Now we have The first Official London Plus Size Fashion Weekend! Fingers crossed it gains as much publicity as the original fashion weeks do. With a host of big name designers including Simply B, Pauline + Julie, Carolyn Drapiere, Syreeta Badu and Cover Up. Promoting the best in plus size fashion for all areas in your life from evening wear to underwear there isn't a single thing they are doing differently - except the size of the models.
The fashion weekend isn't just about showcasing plus size collections as the their website states 'We aim to ENHANCE, EDUCATE, EMPOWER and SUPPORT the UK plus size industry by connecting the dots between the retailers, designers and consumers.' They also run discussions with a panel of experts as well as a clothes swapping session, styling masterclass and fashion show.
Remember when Mark Fast - the pioneer of the bandage dress had his 2010 show opened by the plus sized model, Crystal Renn? Never before had there been quite a storm in a teacup until she was pictured later looking gaunt and hollow cheeked, quite the transformation from being the plus size model she used to be.
So what happened to all the Jessica Rabbits? In the late 80s her animated character created quite a storm with her curves yet that was soon replaced in the early 90s by the Kate Moss, waif-like, chic. Yet Jessica Rabbit was the smooth, sexy, curvaceous uber-babe that everybody wanted to be.
Thankfully changes in the fashion world are happening. The Official London Plus Size Fashion Weekend is spearheading this change. Let's hope it proves as popular as the regular LFW and Jessica Rabbit will be on trend again. I know who I would rather be. Sorry Mossy...