Another London Fashion Week has rolled into town and as ever, the glamour of the F-row, the amazing new collections and the vibe that comes with this week in general is exciting but one thing that never changes, sadly, are the models: formulaic. Where are the models who are proud to show off their assets - isn't this when a women looks her best in clothes? The hourglass shape, muscles and a healthy figure are sexy. If you've got it - flaunt it!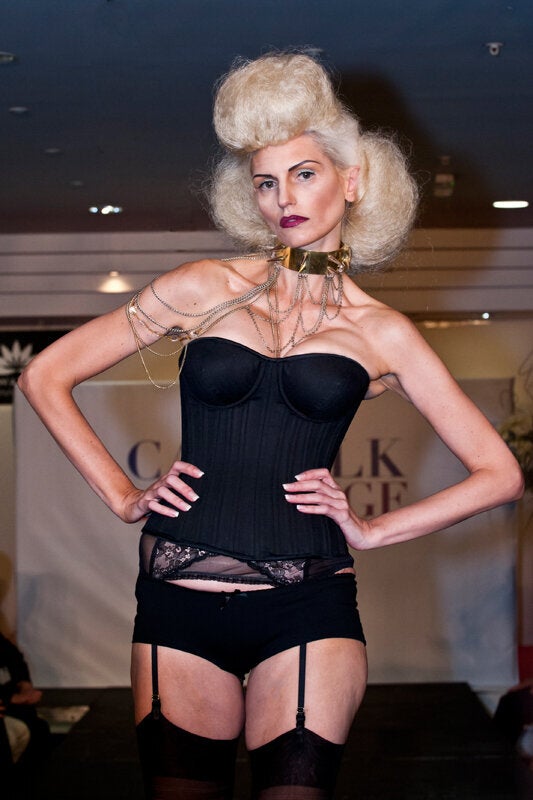 One show was different, one show presented women of all ages on the catwalk, models from all walks of life, petite, plus sized, cancer survivors, disabled, people who have battled with eating disorders, mature models, Black models, Asian models. Men and women from all walks of life took part. It was roaring success, the crowd saw someone on the runway that they could identify with... and they felt good. It's only when you step out on the catwalk and your project the power you feel from the knowledge that for other catwalk shows you wouldn't be given a second glance. I'm over 30, nowhere near a size 0 and I was proud to walk for this cause and the power I felt staring down at the lens of photographers, knowing that what I was part of would send ripples through to the fashion world that we are no longer content with a 'one size should fit all' attitude.
Angel Sinclair CEO of Models of Diversity approached me initially to write a piece about the show and during the interview she asked me if I would model. I said no. Thankfully, Angel is persistent and I eventually agreed. It was one of the best things I have ever done. Why did I decide to do this? The catalyst was when my slim, athletic, healthy, 8 year old daughter asked me "Mummy am I fat?"
At this young age the last thing she should be concerning herself with is body image and certainly not other people's perceptions of what is a standard size. Where are my daughters fashion role models?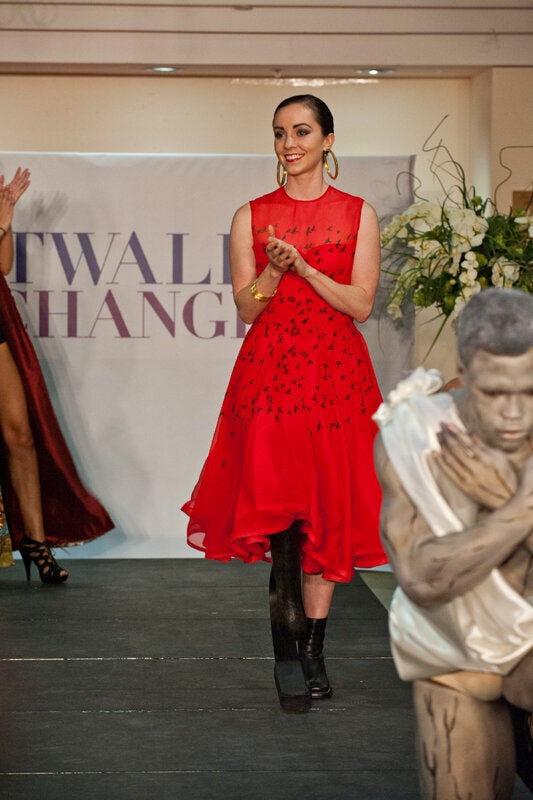 I am lucky enough to be attending the finale of London Fashion Week at a 'Positive Body Image Summit' at ASOS HQ in London, the event which is put on by B-Eat, the eating disorder charity, will host a debate around the subject of fashion and body image. I am part of this debate as a model and as a speaker with Models of Diversity, here is my chance to say my piece and prove my point. The joint forces of one of the biggest fashion retailers, eating disorder charities and a host of fashion professionals from all areas of the industry, discussing this subject is a landmark victory in itself. Catwalk4Change proved that this is what fashion should be about. This is the glamour of fashion, giving people something they want to see.
Film and fashion have always gone hand in hand, 'Breakfast at Tiffany's' still has women yearning for the perfect LBD, oversized shades and the allure of a Tiffany box. Audrey Hepburn in her Givenchy dress is as iconic an image today as it was over fifty years ago when the film was released. Sex and the City is another fashion led film - Who hasn't yearned for Carrie Bradshaw's shoe closet?! Fashion has always been epitomised in film as a breakaway subject, something to revel in ... but always remaining just out of our grasp.
I know for me there is one fashion film title that always springs to mind when I think about the Catwalk. 'The Devil Wears Prada'.
I would love to do a high end couture fashion show one day but I probably wouldn't fit into the sample sizes. That is why I am determined to stick to my guns, I will continue modelling with Models of Diversity and promoting the work they do until we have change. That's why I want to be The Devil That Wears Prada.