Who doesn't love pizza? It's one of the great joys in life, and with such a wide range of available styles and toppings it's easily one of the most versatile foods around. But this time, we're taking the classic pepperoni pizza and giving it a twist.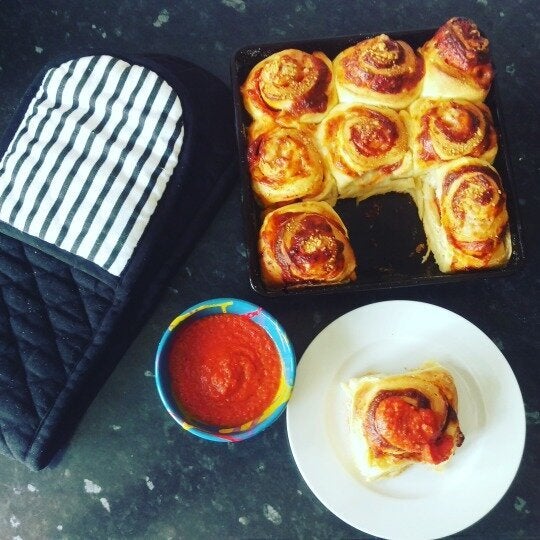 With some super simple fresh dough, an easy tomato sauce and just two more ingredients, these pinwheels will leave your house smelling amazing and your mouth watering.
Makes about 9 pizza rolls.
For the dough, you will need:
4 cups or 500g of strong bread flour
1 tbsp of granulated sugar
1 7g package of active dry yeast
1/4 cup or 50ml of olive oil
For the sauce, you will need:
10 slices of hard mozzarella
1. Dissolve the yeast and sugar in the warm water and set it aside for 10 minutes until it's frothy. If it doesn't start frothing, your yeast is dead and you need to buy more!
2. Sift the bread flour and salt into a large bowl and make a well in the middle. Pour in the yeast mixture and the olive oil, then slowly mix it together until fully combined. Keep going until it all holds together, then turn it out onto a lightly floured surface and knead for 5-10 minutes.
3. Lightly oil the bowl and place the kneaded dough back in, then cover with a towel and leave in a warm place until doubled in size. This should take 1-2 hours.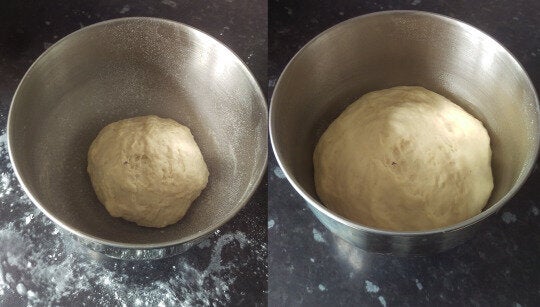 4. Once risen, punch the dough down to remove any excess air pockets and turn out onto a surface dusted with coarse cornmeal or flour. Set your oven to 200 degrees Celsius or 390 degrees Fahrenheit.
5. Put all the ingredients for your sauce in a food processor and pulse until smooth.
6. Roll out the dough until as flat as possible, then spoon over the sauce until evenly distributed. Save any leftovers for dipping later!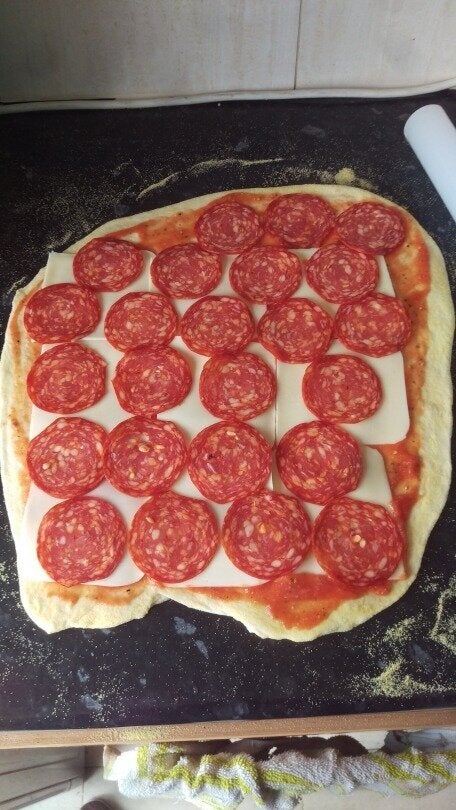 7. Evenly spread out the cheese and pepperoni, then roll up carefully. Chill for 30+ minutes then slice into around 9 pieces.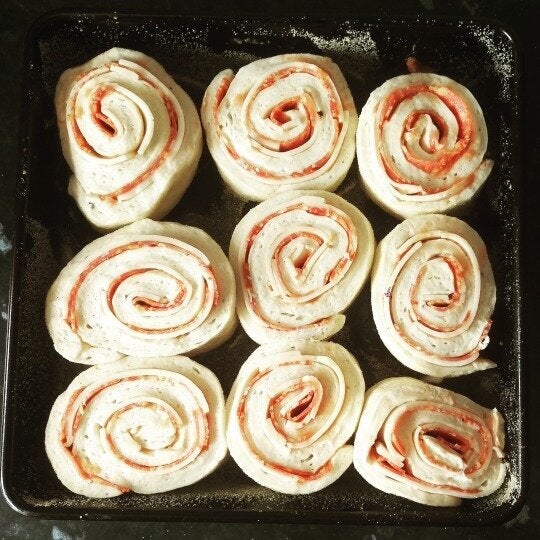 8. Spray an 8x8 inch baking tray with cooking spray, dust with some cornmeal and pop the pizza rolls in. Top with a little grated parmesan and cook for 20 minutes.
9. Serve alongside your leftover tomato sauce and watch how quickly they disappear!