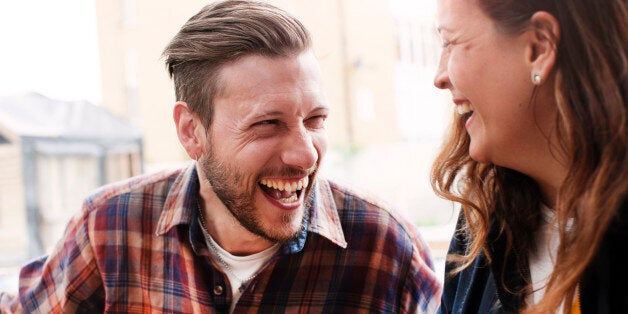 Every year, one in four people in the UK are forced to deal with some form of mental health problem. For some, it doesn't last long. But for the majority, their lives are overshadowed by recurring bouts of depression, anxiety, eating disorders, and a long list of other conditions that science still doesn't fully understand.
These problems make life incredibly difficult, and in extreme circumstances they can result in self-harm, or even suicide. The internal struggles brought on by these illnesses are often compounded by the fact that we - as a society - don't quite understand them or know how to deal with them.
There's no therapy or magic pill that can completely end your mind's war on itself. But we can learn to deal with these problems by engaging with health professionals and altering our lifestyles to reduce the symptoms as much as possible. Healthy eating, exercise, therapy and meditation can all be part of a solution - but what about comedy?
We've all heard the old adage - laughter is the best medicine. Science says laughter can boost your mood by releasing endorphins and reducing the stress hormones cortisol and epinephrine. It might not be prescribed by your doctor, but comedy is in a unique position to help people cope.
In an ideal world, we wouldn't have to deal with anxiety, bipolar disorder, or anorexia - but this isn't an ideal world, so the best we can do is find any way to take away the hold those conditions have over us. If we can laugh about our own problems, it can help take away the spikes and prongs and slowly chip away at the them until we can take the power back.
This is why we're running The Best Medicine - a week-long series of blogs, stories and videos on how comedy, stand-up and laughter can be part of the solution to help people cope with mental health problems.
We'll be discussing whether it's ever acceptable to make jokes about mental illness and if laughing about our problems can have a positive impact in breaking down stigma, creating awareness and boosting mental wellbeing. Five top comedians are helping us delve into these problems and find solutions, while many others will be contributing through blogs and interviews.
Many well known comics have spoken about their own problems - from Stephen Fry to Robin Williams, Spike Milligan to Jim Carrey - and this week we'll be hearing from the people who are using laughter as a way to combat negative feelings, and making light in the darkness.
To blog on the site as part of The Best Medicine email ukblogteam@huffingtonpost.com