This blog is part of a month-long focus around sustainable fashion across HuffPost UK Style and Lifestyle. Here we aim to champion some of the emerging names in fashion and shine a light on the truth about the impact our appetite for fast fashion has around the world.
It's 2015 and it has become perfectly normal to throw out a t-shirt after there's just no more room in the closet, or if that $4.99 price tag somehow didn't translate to long lasting quality. The fashion industry has turned into the world's biggest polluter after oil and exploits workers in an endless race to cut corners for faster production times and cheap clothing.
Due to the media coverage of the Rana Plaza building collapse of 2013 and popular social media campaigns such as Fashion Revolution's #whomademyclothes, consumers are calling for better production practices. They want to know exactly who, what and where.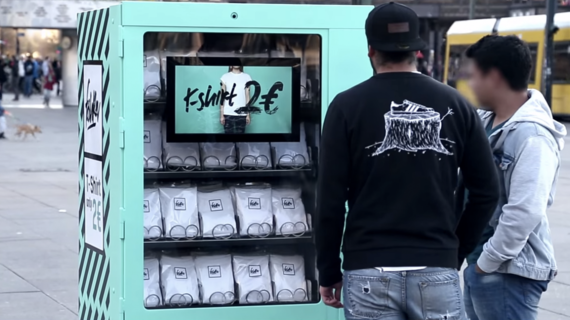 Image: A still from the Fashion Revolution 2 Euro t-shirt viral social media campaign, which achieved 4 million youtube views in just five days; Credit: Fashion Revolution
The link between handmade, traditional textiles and slow sustainable fashion is clear, and is a growing focus amongst emerging designers. Turns out, fashion can empower, and growth can be sustainable.
This is especially true for countries in Asia, Africa and Latin America, where there are long and rich traditions of producing high-quality textiles. From Mexico to Indonesia, an increasing number of young designers have been establishing small labels and producing fashion pieces from regional textiles.
For these designers, mass manufacturing is not the objective. It is to ensure quality and sustainable production, and opportunities are high in the area of handmade textiles, where small brands are able to work hands-on with their production lines.
Global brands, however, don't always know where or how their clothing is made- or by whom. It's a strange phenomenon that it is these multi million- billion! -dollar brands that cannot afford the luxury of production line transparency.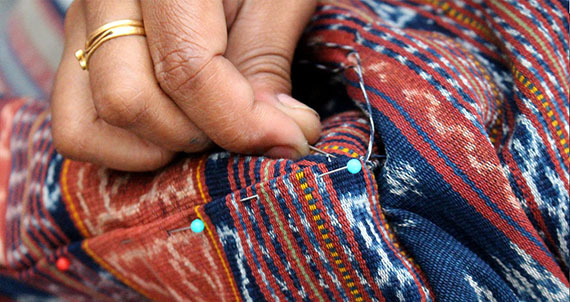 Image: Hand dyed and hand woven cloth from East Nusa Tenggara; Credit: Dorotea Gale
It is becoming increasing demand amongst the everyday consumer for not only production line ethics but also for pieces to 'tell a story'- people want to know exactly what their money is going towards. Traditional, handmade textiles not only provide a sustainably conscious method of sourcing material and production, but also tell a story of local traditions and the culture of craftsmanship.
Dewi Cristina of Dorotea Gale, an Indonesian based brand focusing on the regions' tenun and ikat, explains that these textiles come with a cultural responsibility.
"It's important to understand the community where the pieces are made, and the influence that history has had on the design and techniques used in the region. Knowing the story behind the textiles allows the end-user to connect to the piece a lot more... it's no longer an item but something of emotional value."
Many of these traditional textiles are hand-woven and hand-dyed, demanding careful attention and time. Pieces can take weeks, months or even years to complete.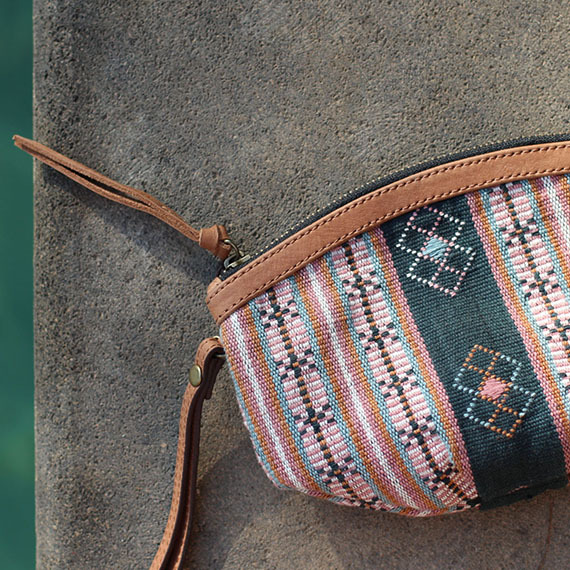 Image: Modern designs for traditional cloth; Credit: Dorotea Gale
The methods and principles of handmade textiles can be translated to the very core of ethical and sustainable fashion. Within the weaves are the integrities of cultural preservation and diversity, the use of locally sourced materials, and a connection between raw material, producer, and consumer. These principles applied to the fashion industry today can have a world changing impact.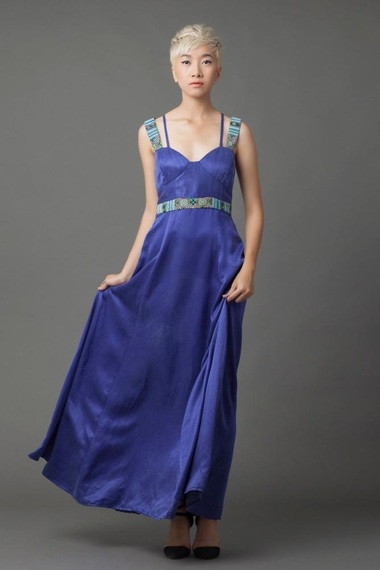 Image: Influences from East and West. Linda Mai Phung sources Vietnamese textiles directly from the villages; Credit: the Culture Trip
Chinese-American designer Angel Chang saw the women of Guizhou, an ethnic minority in China, see little reward for their textile craftsmanship. Due to the lack of recognition and monetary gain from traditional craft, the youth of the region also preferred to search for easier work in factories in larger towns.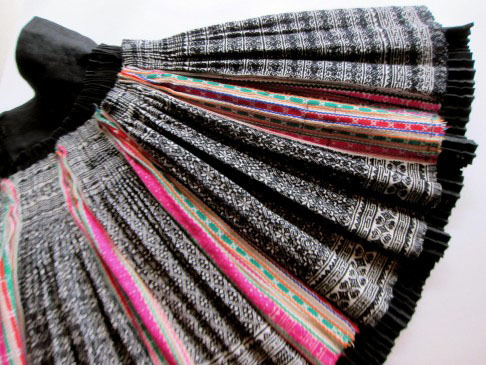 Image: A pleated and embroidered skirt from Angel Chang's collection; Credit: Angel Chang
Spurred on to show the region the cultural and monetary value of their work, Chang began and continues to work with the artisans of the area through design collections and a training program where elders share their fabric-making knowledge to the younger generation.
Chang remains to endlessly be inspired by the traditional methods of textile craftsmanship. Through the eyes of Chang, the age-old traditions are not only beautiful, but also very modern.
Emerging designers and traditional textiles are a powerful blend of old and new and are becoming more valued by both consumers and investors. The innovation they represent of giving traditional craftsmanship a modern meaning is in no way a passing trend, but a pathway to a sustainable fashion industry.
HuffPost UK Lifestyle is running a special series around Sustainable Fashion for the month of September. Livia Firth is creative director of Eco-Age and founder of The Green Carpet Challenge, and will be guest editing on 18 September. If you'd like to blog or get involved, please email us.