Earlier this year, Forbes magazine published its "30 Under 30" list - detailing the rising stars across Europe whoa re using their skills to positively change the world.
One of these people was Louise Ellis, a 26-year old who is getting cities ready for global warming by weatherproofing massive infrastructure works. Until recently she was deputy manager of the Hunter's Point South Waterfront Park in New York City and worked to improve the resiliency of New York's subway system. Now she is back in the UK focusing on coastal flood and urban drainage projects, helping to protect local communities.
Another of these people was James Holloway, a 28-year old who is helping to connect people in Scotland and support the economy through helping to deliver the £1.35 billion Queensferry Crossing. He is responsible for overseeing the design and construction of the bridge's three 200m tall towers.
I was hugely honored to also be named on the Forvbes "30 Under 30" list. I am 28-years old and have worked on a variety of projects all over the world - from developing new ideas for water treatment in East Africa, supporting people to re-build earthquake-resistant homes in Peru, right through to improving micro-hydroelectric power schemes in remote rural area of the Andes. All of this was before my 22nd birthday.
What do Louise, James and I have in common? We are all Civil Engineers, and now couldn't be a better time to start a career in this area. Between now and 2022, engineering companies will need 182,000 skilled people a year - meaning we need to double the number of apprentices and graduates entering the industry. In the UK alone, there are an array of major civil engineering projects in the pipeline, such as new nuclear power stations, rail projects like Crossrail and HS2, and the Thames Tideway Tunnel "super sewer" to name a few.
What young people don't know is that there are many different ways to get involved in civil engineering. Yes, university is one way, but it's no longer the sole path into the industry. A route now proving popular is an apprenticeship, where you can get paid while learning a rewarding trade and working towards a professional qualification.
Worryingly, despite growing support for apprenticeships a survey by the Adecco Group in 2015 found that 9 out of 10 school children were unaware that an apprenticeship can lead to a career in STEM (Science, Technology, Engineering and Maths) industries. Many young people also don't see an apprenticeship as a pathway that can lead them to the top.
Civil Engineer Julie Wood, runner up in the Cosmopolitan Women Achiever of the Year and finalist in last year's Building Magazine Woman of the Year award, started out through an apprenticeship as an Engineering Technician. This gave her time to get qualified whilst also getting experience and financial support from her employer. Fast forward to the present day and Julie has been involved in a number of high profile projects, such as the 'earthquake proof' Istanbul Cultural Centre, the new Francis Crick Institute building, and the prize winning headquarters for the Formula One team McLaren. She is a Fellow of the Institution of Civil Engineers (ICE) - one of the top leaders in her field - and is just one example proving that there are many different routes up to the top.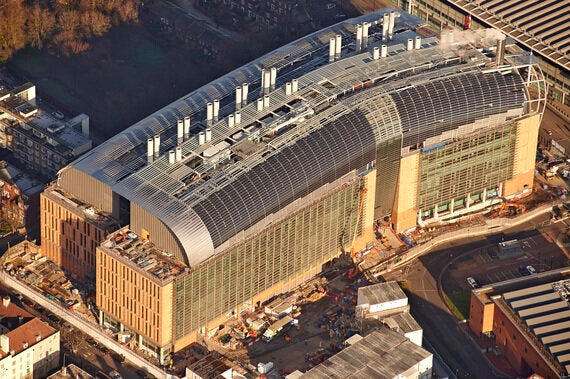 Francis Crick Institute building in London
When thinking about "successful careers", finance and business are probably some of the first that come to mind for many, but I would say think again. There are many misconceptions about engineering, but the reality is that engineering careers are far too varied for a valid stereotype to exist!
You could work on flood defence project near your home town, or support people with very little access to water on the other side of the world. You could have the city office lifestyle, or work outdoors in the middle of nowhere. You could be on top of the tallest tower or deep underground. It really is a career that gives you diversity, the opportunity to shape the world, and be recognised globally for career success.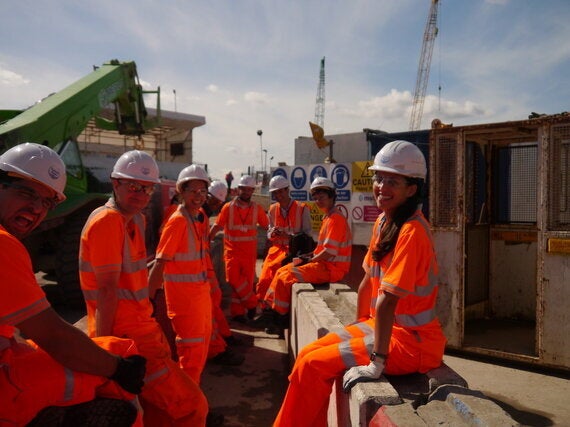 National Apprenticeship Week runs this week, from 14 to 18 March, celebrating apprenticeships as a great way for men and women to rise to the top. The Big Bang Fair, the largest celebration of STEM for young people in the UK, also takes place this week.
What better time to celebrate careers in engineering, and the often unsung contribution engineers and technicians make to societies all over the world? There really is no better time to make a unique contribution of your own.