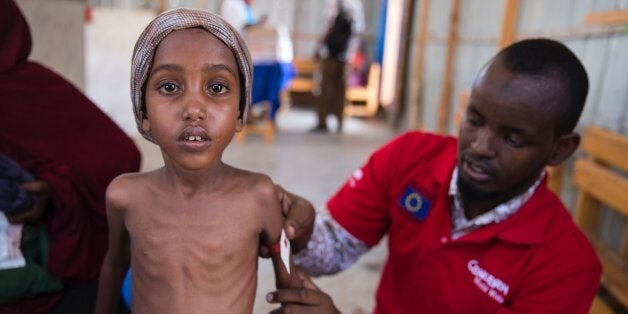 It's just one week on from the launch of DEC's East Africa Crisis Appeal and we have been completely overwhelmed by the incredible response from the British public. We've also had generous donations from the UK government, trusts and companies and many high profile figures, including the Queen and Prince Charles. At the time of writing, a staggering £32million has been raised for East Africa and a further £22million raised for the Yemen Crisis Appeal which also remains open.
Sadly, though the scale of this response also reflects the severity of the situation; hunger is looming on a massive scale across East Africa. Drought and conflict have left 16million people on the brink of starvation and in urgent need of food, water and medical treatment. People are already dying in South Sudan and Somalia. In Kenya, the government has declared a national emergency and Ethiopia is battling a new wave of drought following the strongest El Nino on record.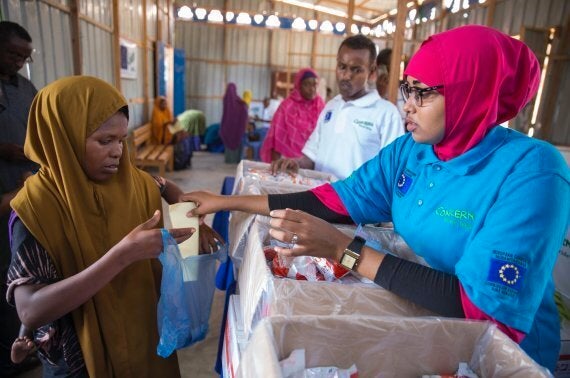 Concern Worldwide's Weydow nutrition centre
Women, children and older people are suffering the most; we are hearing reports that families are eating water lilies to survive and mothers are going without food, to give the little they have to their children. There are many shocking facts and figures that are being reported to us, but the one that keeps me awake at night is that 800,000 severely acutely malnourished children across Somalia, South Sudan, Kenya and Ethiopia are at risk of dying unless they get treatment.
But it's not too late - the aid is getting through. The DEC is made up of 13 member charities who are already working on the ground with communities across East Africa and have the skills and knowledge to provide life-saving aid to some of the worst affected people.
At Concern Worldwide's Weydow nutrition centre on the Afgoi Corridor, just outside Mogadishu in Somalia the numbers of arrivals have been steadily increasing in recent weeks as has the severity of cases of malnutrition.
Five year-old Nasra Ali is severely malnourished, weighing just 12.5kg. Her mother, Fatima Hassan says that her five children travelled for 10 days to get to the capital from Jubbaland. They are now staying at an Internally Displaced Persons (IDP) camp.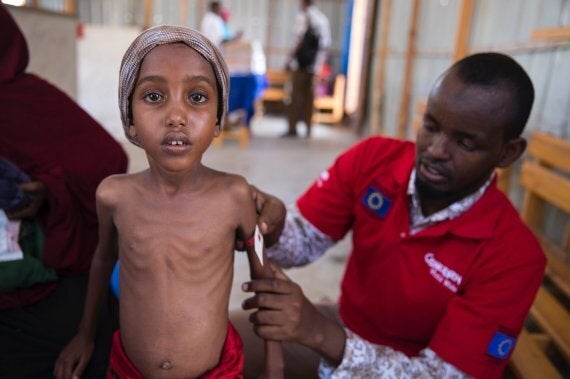 DEC member agencies like Concern are giving out packets of 'Plumpy Nut' - a tasty and life-saving peanut paste. A month's supply of this vital treatment for a malnourished child costs just £25.
Already we know that British Red Cross has supported 350,000 people in South Sudan by air dropping food; ActionAid has distributed food and water to nomadic pastoralists in Somalia; Save the Children is delivering food, water and medical care to 40 of the most drought effected communities in Ethiopia and in Kenya Plan International UK is supporting 53,500 people with food, cash vouchers and access to water ....and much, much more is happening right now.
The crisis is far from over and more money is needed to help reduce the scale and severity of this emergency. UNOCHA estimates that $3.6billion is needed for the four countries and only $600million has been received this year - there are so many more who need our help. The money raised by the DEC appeal will provide millions of people in desperate need with vital food, water and medical treatment. Every donation makes a huge difference.
So many thanks to all who have supported this appeal; we would like to ask those that haven't had a chance to support please don't delay, donate today at dec.org.uk
Related