The 'Centres for Reinsertion and Citizenship' could turn into a "jihad academies", warn former deradicalisation advisers.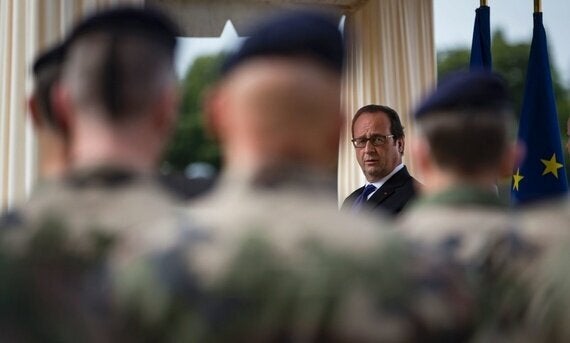 On Thursday, 1st September, a redeveloped chateau in Beaumont-en-Véron, a quiet neighbourhood of north-east France, became the nation's first Centre of Reinsertion and Citizenship, otherwise known as a "Deradicalisation Centre".
Ten individuals will be housed in the centre for the next few weeks - outnumbered by 25 staff members. Ultimately, the number of inmates will increase to 30, and the process of deradicalisation will begin in earnest.
Each inmate has been identified by the French government as someone susceptible to radicalisation. The majority of individuals will be young males, between the ages of 18 and 30. They will be subject to military discipline and order: uniforms will be worn and they will be expected to sing the national anthem. The government has said that it wants inmates to be educated in the values of the French Republic, and that "separation work" will take place to distance the group from radical influences.
According to a government report released in January 2016, there are roughly 8,000 radicalised individuals living in France - twice as many as in January 2015. The government is afraid that any of these people could be poised to commit an atrocity against its citizens. Indeed, a series of devastating terrorist strikes, epitomised by the Paris attack of November 2015, has shown just how vulnerable France is to the actions of radicals.
Consequently, the French government intends to open 12 deradicalisation boot camps, one in each region of France, as part of a €40 million action plan against radicalisation and terrorism. The centres are designed to tackle Islamist recruitment by encouraging those on the fringes of society to renounce terror and assimilate into French culture.
Yet, former advisers to the French government believe that the centres are likely to fail their purpose. Milena Uhlmann, an Associate Fellow at the International Centre for the Study of Radicalisation and Political Violence, is an international expert on radicalisation - having worked on the subject for over ten years. She advised the French government on deradicalisation strategies in 2015.
Speaking to me from her office in Germany, Milena expressed profound concerns regarding the centres and their method of collective deradicalisation. "There will be 10 to 30 young, semi-radicalised people interacting with each other on a daily basis - exchanging thoughts and ideas. It will only take one charismatic inmate to turn the place into a jihad academy."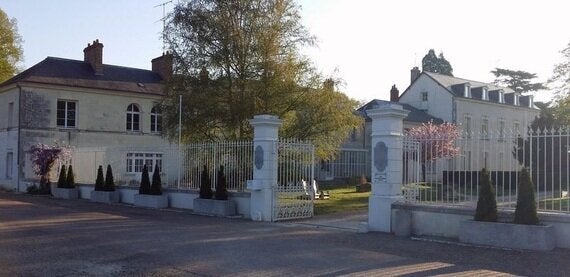 The buildings that are being used for the first deradicalisation centre. ©FranceBLEU
Milena believes the French government has adopted an authoritarian approach, rather than learning from the successful strategies of other European nations. "Collective deradicalisation is common in countries like Saudi Arabia, where the goal is to assimilate the individuals into an authoritarian society and teach another rigid interpretation of Islam - one advocated by the government. Authoritarian strategies will fail if they're transferred to liberal, democratic countries like France, because the goal is integration, not indoctrination.
"The most promising approaches rely on individualised strategies, like those in Denmark, Britain and Germany. After all, this makes sense, as every path into extremism is a unique one. Radicalised individuals need to have one-on-one mentorship; they need to trust the people working with them."
Milena is not alone in this view. Asiem El Difraoui, who co-authored a study on the issue of deradicalisation for the French government, is concerned by the decision to create collective deradicalisation centres.
"The French government ignored the advice they were given. Collective deradicalisation is a silly idea - you have to work on an individual basis to break the collective ideology of jihadism before you can deradicalise someone," he told me.
Given the French public's concern with terrorism, Asiem says that the issue is now a political battleground, especially ahead of the 2017 Presidential election. "The politicians aren't really listening to experts because they're basically in an electoral campaign. They need to make it seem as though they're doing something drastic to deal with terrorism. But in the end it could backfire."
With the far-right National Front recording high polling figures, and controversial, Islam orientated legislation dominating national debate, it seems as though French politicians have been swept along in a reactionary fervour. However, even though the government is courting an unproven approach to deradicalisation, Milena recognises that something has to be done. After the Paris attacks, the government was "forced to face the phenomenon of home-grown terrorism," she says. Although, she adds that ministers were compelled to formulate ideas quickly "not least because they had been ignoring the problem for a long time."
After the events of this summer, another period plagued with deadly terrorist incidents, there is no doubt that France needs to act with haste to quell any future threats. Whether deradicalisation centres will diminish the ability of terrorist groups to hook new recruits is yet to be seen. If the scheme is successful, the French government will have defied its own experts. But, if it is unsuccessful, the government can't say it wasn't warned.
*At the time of writing, the French government had not responded to my requests for comment
Related