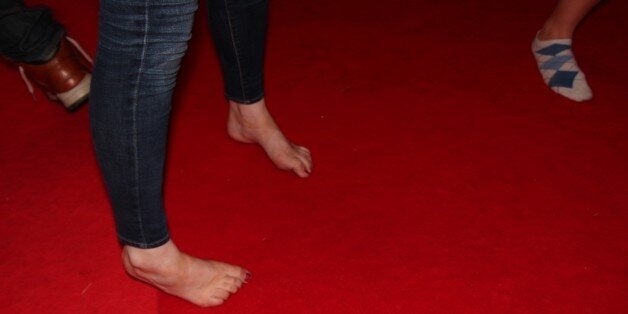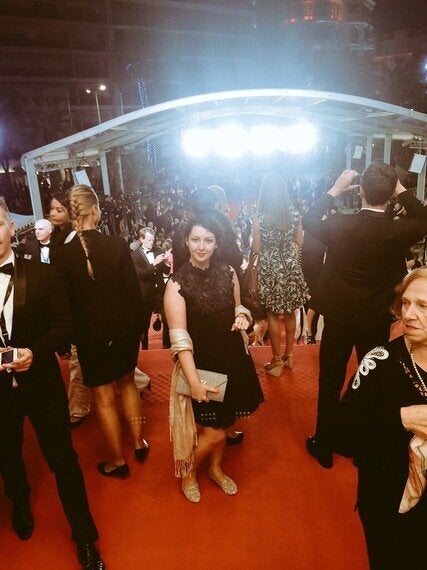 Image credit: Samantha Baines
Should women be forced to wear high heels to premieres?
If you have been following the goings on at the Cannes Film Festival this week you will have heard about 'flatgate': a group of women were turned away from the red carpet in Cannes for wearing flat shoes to the premiere of Carol - a female centric film about fighting societal norms (**irony alert**). Officials have stated that it is obligatory to wear high heels on the red carpet in Cannes: a statement which is causing much furore on social media. The hashtag #cannesheels has been trending.
I was at the Cannes Film Festival when I heard that women had been turned away from the red carpet in their flat rhinestone shoes. As a stroke of luck, I happened to have tickets for the premiere the following evening as well as my own snazzy pair of flat rhinestone shoes, so fate stepped in (in flats). I think any rule forcing women to wear high heels is pretty ridiculous - if you want to wear heels go ahead but I whilst I am happy to adhere to the formal dress code of a premiere (it is a celebration of film) I will wear whatever I feel comfortable in thank you very much. I had badly sprained my ankle before Cannes and so I had packed a plethora of fashionable, smart and yet comfy flats for my trip (you can find some beautiful flats on the high street at the moment). It was decided, I would wear my rhinestone flats to the premiere the following evening in protest.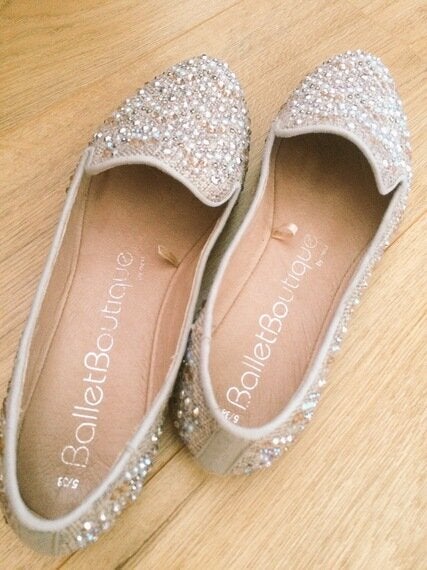 Photo credit: Samantha Baines. Shoe credit: Next
The following evening I managed to get on to the red carpet in my comfy rhinestone flats having smiled my way past the security guards. I took some snaps of my heel-less feet on the red carpet and posted them on Twitter. That's when it all kicked off!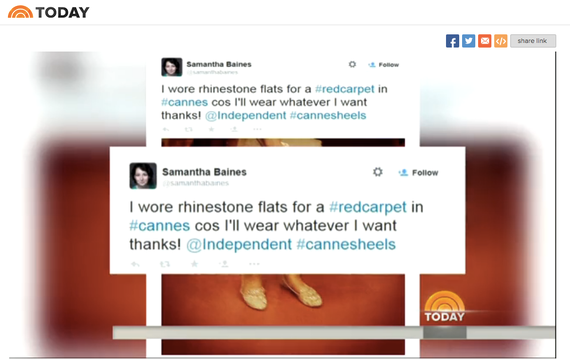 Pictures of my feet have now been circulated across the internet! I have been interviewed by NBC for the Today Show, BBC News and BBC Radio and my little tweet has been featured in fashion magazines, newspapers and feminist blogs across Europe. Whilst this seems a tad crazy when all I did was wear some comfy shoes, I think it does raise an important point that in some respects the world we live in still hasn't moved with the times. Feminism is still an incredibly important and relevant movement and women shouldn't be forced to adhere to outdated rules that in this case could be physically damaging (check out the flight of stairs on the red carpet in Cannes - I wouldn't want to trip on those in heels).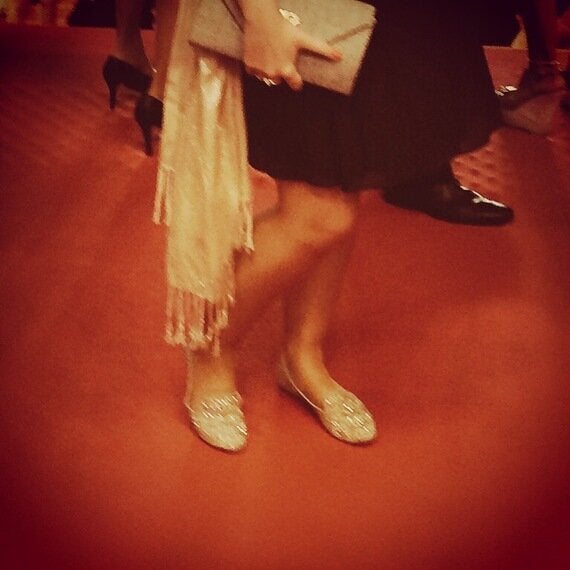 Photo and feet credit: Samantha Baines
Let's not forget that the Cannes Film Festival is about celebrating film and there are some wonderful films in competition this year which should be celebrated. However, perhaps for next year the festival organisers could look at revising their shoe policy and then we can concentrate on talking about film instead of looking at pictures of feet.