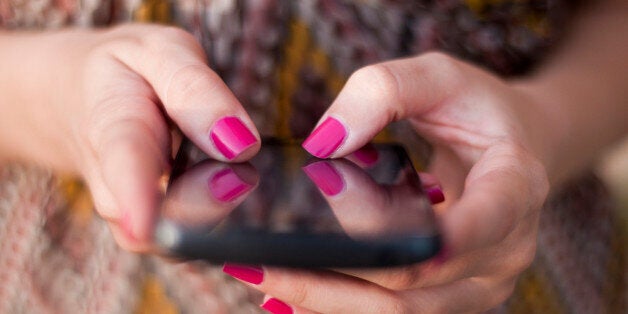 I was sitting on a train to London having spent a lovely weekend with family when I started flicking through my various social media accounts, blissfully unaware of the trolls targeting my Twitter.
Friends in the entertainment industry have always warned me not to read any comments directed at me, and I have always adhered to their advice - but this time the bullies left me no choice.
I was being targeted specifically for my latest acting role in the Maltesers advert, in which I recall a scenario at a wedding involving accidentally rolling over the bride's foot with my wheelchair on the dance floor.
Some of the tweets I was sent included,
'How was she on the dance floor when she has no legs?'
'That midget freak on the advert is putting me off ever eating chocolate!'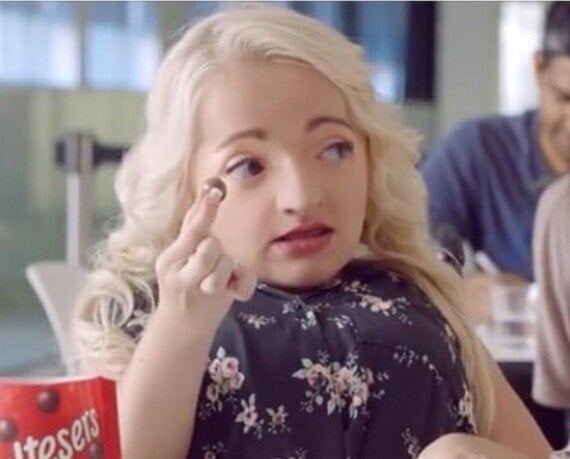 Picture: Screenshot/Youtube/ Malteasers
November is anti-bullying month, which ironically coincided with these tweets and with my first experience of hate speech, specifically targeting my disability. In other words I had complete strangers post angry, hurtful and disrespectful things about me and my disability on social media.
I was shocked and upset by the comments, however, I am not by any means naïve to the world of trolling or online bullying. I know that no-one is exempt these days. If you are LGBTQ, BAME, a feminist, a politician or even a Kardashian, you are left vulnerable to online attacks.
People are bullied over their looks, gender and race - the Ghostbusters actor Leslie Jones recently deleted her Twitter account because of racist and sexist abuse.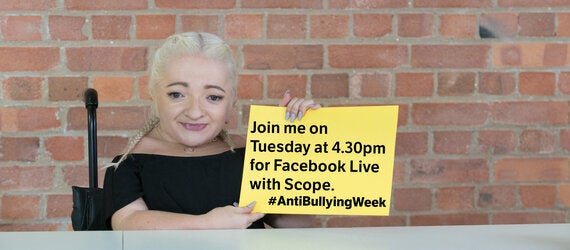 One of my main concerns is the power of the Internet when it's used in this way, but also the importance of the Internet for disabled people. The web has been an integral tool for combatting isolation for many disabled people and it allows us to work, shop and socialise from our homes.
There have been periods of my own life where I have been in hospital or stuck in bed for lengthy periods and the Internet has allowed me to keep my sanity, and helped me to feel included, as opposed to being excluded and isolated from society. If turning on your computer and living in fear of being subject to hate speech is so common, I worry many people with disabilities will lose their independence.
Disability hate speech seems to be a growing issue given the rise in disability on our televisions and within the media in general. This year we've seen talented disabled athletes compete in the Paralympic Games in Rio, coupled with the presence of more disabled TV presenters than ever before. However in the same year, we've witnessed public online abuse aimed at Katie Price's disabled teenage son Harvey, and Breaking Bad actor RJ Mitte, who has Cerebral Palsy, admitted he expected online abuse when he worked as part of the Paralympics presenting team.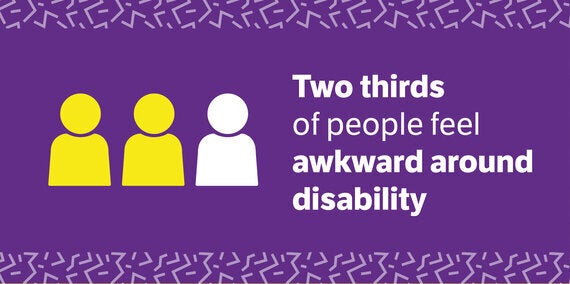 Research carried out by the disability charity Scope has shown that nearly half (43%) of the British public do not personally know someone with a disability and the majority of the British public (67%) admit that they feel uncomfortable talking to disabled people. Scope also found that younger people feel uncomfortable around disabled people and all too often go out of their way to avoid talking to disabled people altogether.
Because of this and in light of my recent experiences I have signed up to the charity's Role Models programme, which will mean I get to go and chat to school pupils about disability and also give them a chance to ask me the sort of questions they might have, but are afraid to ask normally. These young people won't necessarily have had a chance to form any prejudices and are - I hope - still very open minded.
This week I attended my first role models day at an all girls school in Kent. The impact and feedback from the children was out of this world.
'I enjoyed the session a lot, I found Sam interesting and engaging! I think sam is very inspirational and the perfect role model. She has shown us that just because she has a disability, doesn't mean she is incapable of doing things'
'I liked the way Sam was real because normally you just see people with disabilities from a distance and you don't talk to them. Though seeing her was a really great experience.'
I truly believe Schools have a responsibility to not only tackle all types of bullying, but to prepare young people for the realities of modern Britain by creating classrooms that celebrate difference.
On Tuesday 15th November I'm holding a Facebook Live session to mark anti bullying week and get the nation opening up about their experiences. To join the discussion, just follow Scope on Facebook and I'll see you there at 4.30pm.