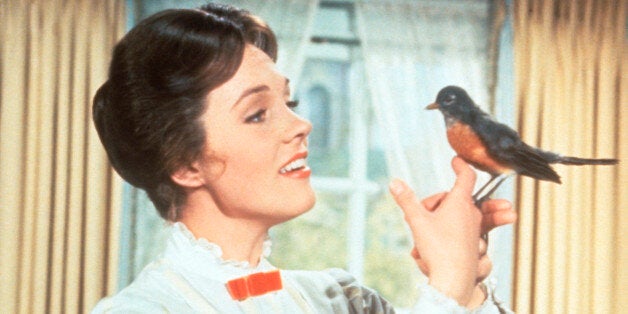 I've spent the weekend feeling anxious, nauseous even, with butterflies in my stomach. I couldn't sleep, I couldn't eat! What did she think of us? Should I text her to say we liked her? Ok just one text! Why hasn't she responded? Should I call? Ok, just one call... I'll leave a message. Why hasn't she called back? Perhaps she didn't like us? Finally even though I knew, I knew I shouldn't... I sent one last text practically begging her to text me back. All of this angst and stress - over what is beginning to feel like a never ending quest to find a nanny! I've begun to feel like a teenager with a first crush, desperate to try and play it cool but failing miserably, even though I know chasing someone is definitely the wrong thing to do.
We've been turned down six times in the past six weeks...and I'm beginning to take it personally! But we need a nanny, and we need one fast, no time to play the dating game!
Our nanny who'd been with us for two years left last weekend. We've been looking for a replacement for the past two months. I THOUGHT that was plenty of time to get one in place before she left. Oh, how wrong I was. Foolish me, I should cast my mind back to our previous nanny hunt.
Back then we had just been through four nannies in one year- and the quest for a permanent one looked almost hopeless! Until we finally lucked out, finding a fabulous Aussie girl who cared for our children as if they were her own and developed a really special bond with them. But all good things, and Australian working visas, must inevitably come to an end. And so here we are, back on the merry go round of childcare. Only there isn't that much that is fun about this experience. Finding a nanny who fits in with your family, who you trust, who will be your kids everything while you aren't there, well, it's not just tough, at times it seems impossible!
I can't say I wasn't told. Many working mums I know warned me of the trials and tribulations of childcare... and they weren't wrong. And the more kids you have ... well the harder it gets. With mine now aged eight, five and three, it is a full on demanding role, but can also be a tremendous amount of fun and very rewarding.
In the past eight and a half years we have had 11 nannies from all over the world: British, Romanian, Slovakian, Italian, Kiwi and an Aussie. The longest we kept hold of one was two years, which by some accounts isn't bad going. I know someone who goes through hers at such a rate of knots that she has the local convent on speed dial because when she sacks them the convent will take them in, whatever time of the day or night and only charge £20 a night!
We've had nannies from opposite ends of the experience spectrum. From the fully trained and highly regarded Norland nanny, who carried on as though she was doing us a favour and looked miserable from the start to the end of the day to the ones with no childcare qualifications but who simply love working with children. But finding a good one who fits with you and your family is like the proverbial needle in the haystack. Like any parents we want the best for our children... but finding the best really seems like an impossible task.
That task isn't made any easier by the search options out there. Using an agency is so exorbitantly expensive, only those who are cash rich and time poor tend to go down that route. To me paying anything from £600 to £2,700 for someone else in many cases just to check a candidate's references, and who might only be with you six to twelve months seems like pure madness.
But the alternative is using online sites like Gumtree or childcare.co.uk. And that means a long and time consuming trawl through hundreds of emails. They range from the bizarre to the sublime - the nanny "couple" - all too keen to make your spare room their marital home, the manny; a whole other discussion or the 18-year-old who is bored working down the pub and thinks childcare will be an easy alternative (how wrong could they be!)
Once you've whittled the shortlist down to those who look like genuine candidates - let the interview process begin. 'Trust your instincts', I've been told time and again. The only problem is ... so often these can turn out to be disastrously wrong. Unfortunately nanny horror stories are all too common. Just the other day I was talking to a school mum about my nanny woes - she had come home to find her 15-month-old baby and three-year-old child home alone - the nanny had done a runner and deserted the kids. Another friend had an au pair who was repeatedly hung-over or late turning up for work - despite the fact all she had to do was walk downstairs!
When you hear about these stories it becomes very hard to trust someone with your precious children. But what choice do we working parents have? Especially, if like us, you don't have any grandparents living nearby. So trust we must! There are of course countless fantastic, professional and caring nannies out there. I just cannot seem to find one! So currently childcareless, I am now down to hoping for a miracle. Not just for any old miracle mind - one that involves finding someone we like - and then crucially someone that likes us back?! Mary Poppins, wherever you are, please text me.