Whilst it's great to visit all those famous places that you've seen in photos and read about in the guide book, sometimes you just want to get away and uncover somewhere that's unusual, unknown and that your curious friends will clamour to hear about when you get home!
Working for Brittany Ferries, I get to discover all kinds of wonderful places across Western France and it is an area rich in variety - from its rustic rural countryside to craggy coastal landscapes, and any number of charming towns and villages populated by friendly locals who know more than a thing or two about tasty cuisine.
So, if you fancy getting away from all the other tourists flocking to France's visitor hotspots and finding somewhere fascinating that's a bit more off the beaten track, here are some suggestions.
Iles de Houat and Hoëdic, Brittany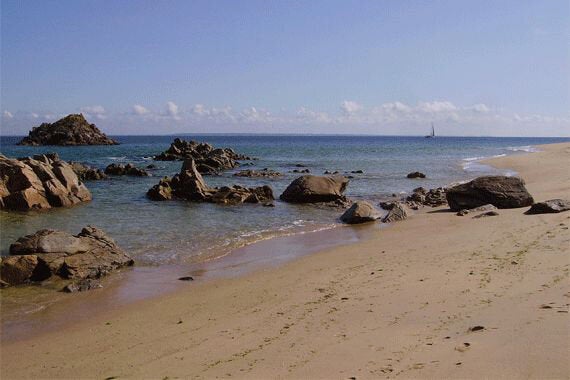 Uploaded to holidayfrancephotos.com by user Flyer2
If beautiful clear blue waters, secluded coves and gorgeous sandy beaches appeal then a visit to the islands of Houat and Hoëdic, just off the south Brittany coast is for you. The larger island, Houat, is home to a stunning golden beach that travels the length of its eastern side and Hoëdic's captivating Neolithic standing stones and dolmens are an archaeological wonder.
Jublains, Pays de la Loire
Visiting the Roman ruins at Jublains really is like stepping back in time. The stone fortress is the town's real claim to fame and is a rare and extremely well-preserved find. Other remnants of the Roman town include the ruins of an ancient temple, a theatre, and a bathhouse. Explore the fascinating sites yourself or uncover more of their history at the archaeological museum.
Cap de la Hague, Normandy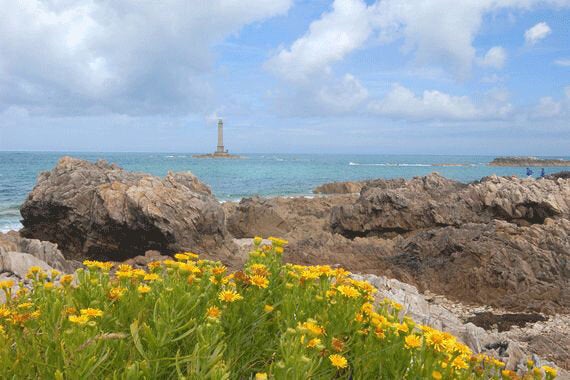 Uploaded to holidayfrancephotos.com by user Brio
Cap de la Hague's nickname of 'la petite Irlande' is well deserved. The rugged scenery of the area and its breath-taking coastline have made it a popular place amongst poets, painters and pirates (in the past!) and things have hardly changed here since the 19th century. Today walkers are spoilt with hundreds of miles of invigorating paths to enjoy.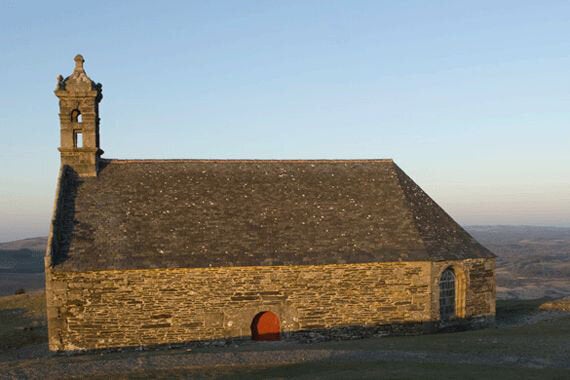 © CRT Bretagne, Bernard Bègne
Although known amongst Brittany aficionados, the mystical Monts d'Arrée in the Armorique Regional Natural Park are still a secret to many. Covered with magical granite rock formations, wild moors and enchanting forests, the monts form a spiky stone spine through Finistère. Legends abound. Be careful through the boggy marshes of Yeun Elez, said to be a gate to hell, and make your way to the chapel atop Montagne St Michel that stands firm against the wailing winds.
Rochemenier, Pays de la Loire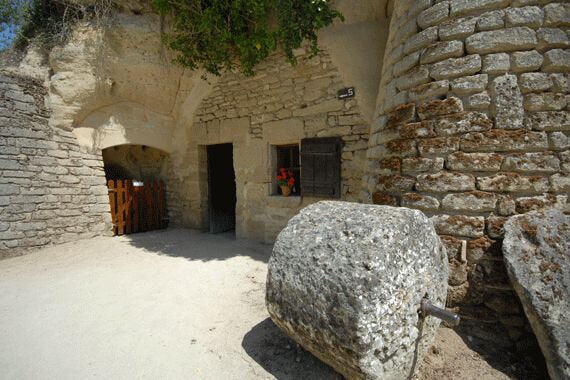 Uploaded to holidayfrancephotos.com by user Graham
A troglodyte village hewn from the rock itself, Rochemenier today is a museum protecting the 2 ancient farms and farmyard, a modern cave dwelling and a mesmerising 13th century underground chapel. Carved from the soft white tufa stone, which was quarried to build many of the Loire Valley chateaux, the dwellings of Rochemenier are naturally cool and air-conditioned.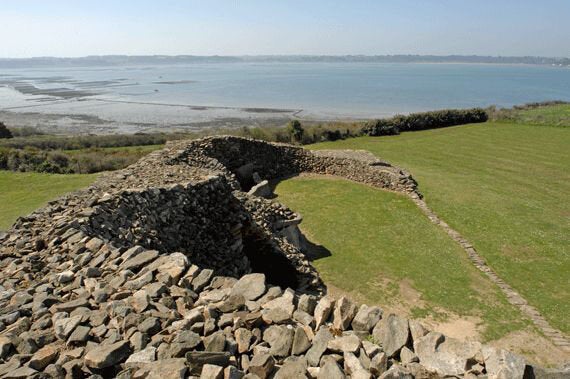 © Centre des Monuments Nationaux Paris, P. Berthé
When the Neolithic peoples first settled here they left behind the incredible Cairn of Barnenez, Europe's largest and oldest megalithic mausoleum. Built in 4500 BC, it is covered in engraved symbols and has a fantastic view of the bay. Out in the water, there's the imposing Château de Taureau and the tiny islets that are a reserve for 60,000 puffins and terns to visit.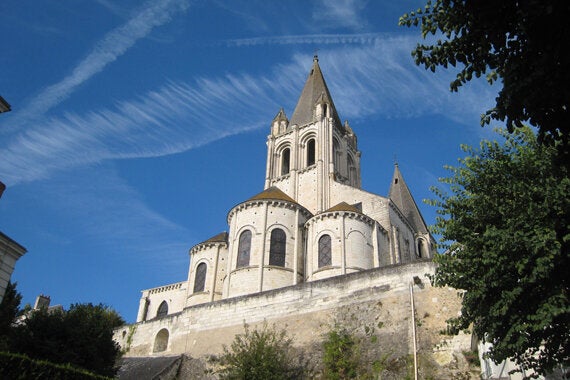 Uploaded to holidayfrancephotos.com by user Sueanded
Whilst the chateaux of the Loire Valley get all the fame, there are other elegant chateaux in the region. The pre-Renaissance chateau has a pretty face in its sophisticated Royal residence where Joan of Arc met with Charles VII but this fortified site is also home to a menacing 11th century keep with a grisly past as a dungeon housing state and political prisoners.
Château la Rochefoucauld, Poitou-Charentes
Want to bring history to life rather than meandering through stately rooms following a tour guide? At the fairy-tale Château la Rochefoucauld, which has belonged to one of France's oldest families since it was first built, all visitors can dress up in period costume and play aristocrats!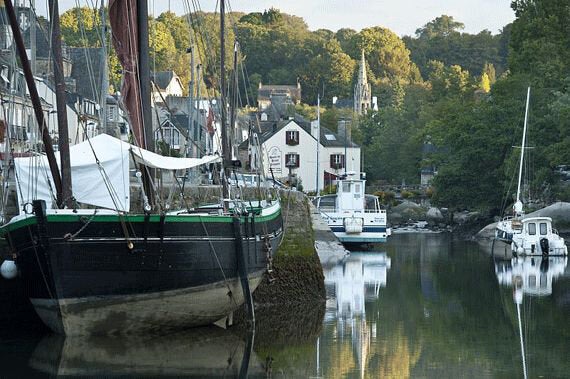 © CRT Bretagne, Emmanuel Berthier
This pretty riverside village so inspired Gauguin that he painted the picturesque watermills frequently and even established a school of painters here. Nearby at the calming Bois d'Amour, the canopy of large beech trees hides a pretty chapel and the river babbles its way into town. A village with an undeniably romantic air, it attracts artists to this day. Don't miss out on tasting the delicious butter biscuits called 'galettes' of the famed Biscuiterie Trou Mad, invented here in 1920.
Talmont-sur-Gironde, Poitou-Charentes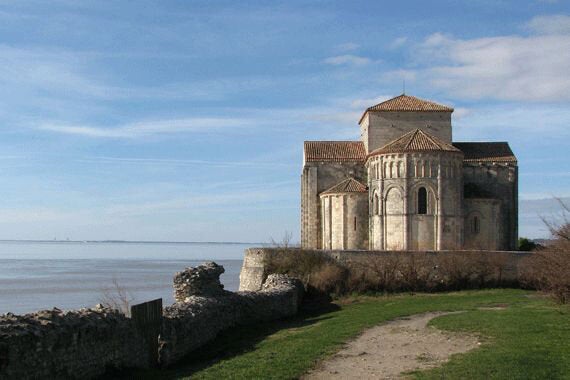 Uploaded to holidayfrancephotos.com by user sculli
Perched on a rocky headland, the fortified town of Talmont-sur-Gironde is today considered one of the most beautiful villages in France, renowned for the pretty pink hollyhock flowers that grow everywhere you look. The Gironde estuary is a sublime backdrop and the quaint church of Sainte Radegonde, standing so close to the edge of the cliff, is a bewitching sight.