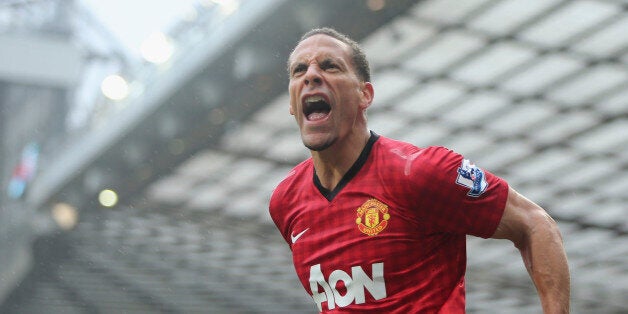 As a Manchester United fan, I have had a lot to moan about this season. Though until now, I have kept schtum, not willing to be one of those bandwagon-jumping loonies who bays for blood the minute things go wrong. I have however, been forced to break my silence, after last night's revelation that Rio Ferdinand will be leaving the club, after his contract was not extended.
Dumping Rio Ferdinand on the last day of the season is tantamount to gross disrespect, to someone who has given his all to the club. Edward Woodward must have toyed with Rio the entire season. As human beings, millionaires or not, we seek reassurance, or at least to be afforded a semblance of control, so that we can navigate through life as best we can.
To lead Rio on, throughout this dismal campaign, will end up as being a massive hindrance to his prospects as a future employer to other clubs and a breach of their duty of care. Surely his advisers could have done with knowing his fate sooner? With this being a world cup summer, the market and transfer dealings are fraught with complications.
So there you have it, the mass exodus of Manchester United luminaries begins. With Nemanja Vidic opting to take the decision out of the hands of United's hierarchy, and maneuvering himself a move to Italy, United's experience within the dressing room is decimated. If Sir Alex Ferguson were in charge, this would never have happened.
Sure, you could say he was the master in reinventing a squad, getting rid of the old, and ushering in the new. I remember when the maverick Mark Hughes left for Chelsea. Though note this: Fergie never let more than one old head leave at once. United look like losing three, if you factor in Patrice Evra. Not to mention the dispersal of the Class of '92 from a coaching perspective.
The question on my mind is who to blame? Can it really be Edward Woodward? Or how about the Glazer family, who's hell bent desire to keep hold of the club, whilst it haemorrhages debt, until a silly man comes along with silly money to bail them out, and how! I would say it's a combination of the two.
A chief executive should have final say on everything, players he signs off on signing and those departing. If Mr. Woodward had championed Rio's cause things may have been different. Without that support, The Glazer's would be all to glad to alleviate the club from another £100,000+ per week player. In his stead, one of the following: Phil Jones, Chris Smalling and Jonny Evans, none of whom get near to Rio's ability, despite his age.
Times are going to be tough for Manchester United. The appointment of Louis van Gaal will certainly not see them out of the woods. Now more than ever they need the constant of senior pros. Unfortunately, they won't have them.
Related