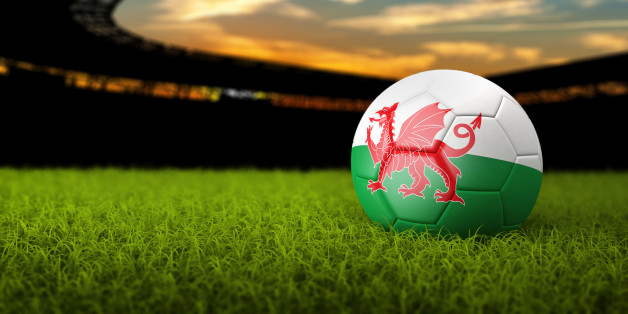 bergserg via Getty Images
The Six Nations is well underway which means rugby is king for the next few weeks in the British Isles.
But in Wales, this time of year means that any sporting talk to do with the round ball game is strictly off limits.
Yes, they might have been gut-wrenchingly put to the sword in the worst possible fashion (outplaying the opposition and losing) at the worst possible time (dying minutes) against the worst possible opposition (the English) but rugby is still no.1.
The national sport of Wales has always had a dim-eyed view of its sporting cousin and when sitting in a roaring Millennium Stadium as Land of my Fathers is belted out leaves no doubt on where the passion of the country lies.
But if you move away from the pubs and the stadiums to the school pitches a revolution is building in schools across the valleys and beyond as football is enjoying a major renaissance.
The first Wales team to qualify for an international tournament since 1958, the first to ever make the semi-finals of a competition and reaching their highest ever world ranking of eighth has reignited interest in football - and the Welsh FA are looking to capitalise.
And they're doing it in an ingenious way - by using the natural hierarchy of a school playground by using children to be the in-school promoters of the game to get kids playing.
The scheme is called Lidl Play More Football and has trained up 1,000 young people in schools across Wales to become the next generation of Wales coaches or 'Directors of Football' as they are called now.
Having worked for a sports public relations agency for a number of years you see many participation schemes come and go. My new client Lidl sent me to Swansea to see this one in action but I had never seen a child-led one before - and I was taken aback by the kids involved.
With our surprise Wales international being taken out by a broken cheekbone in training (check Google - you'll work it out) just 30 minutes before he was due to arrive to surprise the school you'd think the tone was set for the day.
You'd be wrong - the real stars of the show were the kids growing the grassroots.
Smashing any Daily Express-inspired stereotypes of 'scary teenagers' these young 'Directors of Football' were engaging, inspirational and brilliant.
Trained up to provide their own coaching sessions to their peers and younger children, the Directors of Football coach in their own school but also in local primary schools and provide role models for the younger children to look up to.
Despite my own English biases I was pleased to see that the future of Welsh football looked like it is in good hands.
The supermarket brand Lidl have hitched their wagon to the Welsh FA and want to get 30,000 children playing - a brand new pool of kids to potentially begin their journey to playing for their country.
The kids certainly looked up for the challenge - any talk of Ashley Williams was met with an intake of awe-filled breath while Gareth Bale was a god-like figure. Despite Bale being 37 by the time these kids turn 18 every one still held the dream of one-day playing with him.
That goes for the boys and the girls. It was heartening to see boys and girls playing together positively and all with the same dream to one day play for their country.
So while Alun-Wyn Jones' men are still the kings of Wales right now, football might not always be considered the inferior - a new generation Welsh children are ready, willing and able to continue to grow the beautiful game.
Will it soon be time to say that football is more popular then rugby? Maybe just whisper it.
For information on how Welsh schools can register for Play More Football please visit: www.welshfootballtrust.org.uk/LidlPlayMore