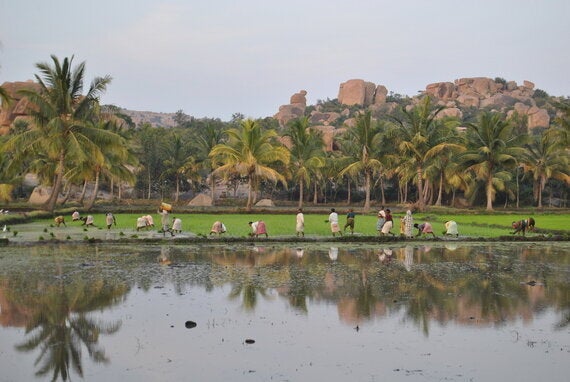 Travelling from state to state can often feel like entering a whole new country. It's food, the people, architecture, the weather, literally everything may seem completely world's away from wherever you might have just been. Though you may have just ventured mere miles in reality.
For centuries dating as far back as 3000 BC, India would've been regarded as not so much a country, but more a collection of evolving kingdoms and sprawling empires. Each with their own ruling dynasties, customs, culture, cuisine and fashion. The nation may be unified as one nowadays, but the remnants of this land's rich and diverse heritage still lives on.
While living in Goa I took a few weeks out from the parties and the sun bathing to backpack my way around South India. First on the list was Mumbai, India's film capital; often referred to as Bollywood. I spent a weekend there as it coincided with a Guns and Roses stadium gig I was attending with my best friend and travel partner Peter; a massive rock fan who hails from the land down under. The concert, which Peter referred to as a cover band with one original member, was overpriced - the promise of the open and unlimited bar and food was disappointing to say the least, seeing as we had paid for VIP seats - but show stopping nonetheless. Especially when you've been living in a country, starved of a live music scene, particularly one of the heavier persuasion. In it's self, the show was a nice excuse to get out of Goa though, and explore a new place. After that we headed down to Karnataka on the traveler trail for some souvenir shopping, another alternative culture and a different type of cuisine.
Here is a rundown of my favourite places, spread out across two of the five southern states.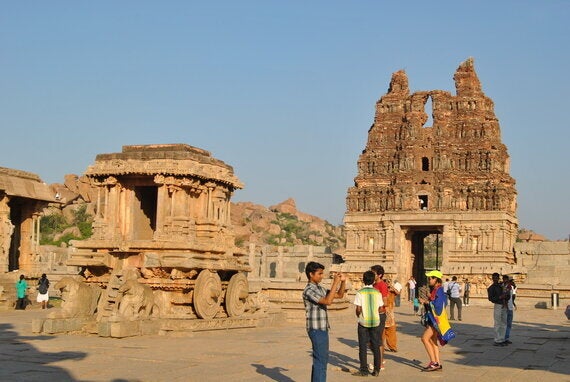 Head to the coastal Colaba district for a majority of the sights, situated along the southern peninsula. Explore the city by foot and see the stunning architecture left over from the British Raj. The Victoria Terminus, High Court and St Thomas' Cathedral are just a few of the many grand colonial sights dotted around the city. Marvel at the rich collection of religious relics, archaeological wonders, indigenous art and natural history at India's biggest and best museum, the ornate Chhatrapati Shivaji Maharaj Vastu Sangrahalaya - formerly the Prince of Wales Museum.
Then head to the harbour for views of the Gateway of India and the famous Taj Mahal Palace Hotel, before embarking on a trip to Elephanta Island. This beautiful World Heritage site houses a labyrinth of cave temples all dedicated to the deity Shiva.
For a slice of everyday Mumbai life, head to Dhobi Ghat, the city's oldest and biggest human-powered washing machine. Thousands make their living in this open air laundrette every day. Also take part in a tour of the Dharavi slum, home to more than one million residents from all walks of life - from high flying execs to veteran fishermen. Finally, catch one of the many cricket matches or just sit and watch the day go by at the Oval Maiden. Here you can also admire views of the Rajabi Clock Tower.
A little further out of town but still worth a look, is the Mani Bhavan Gandhi Museum. This free historical site is where Gandhi once lived. View his humble bedroom, as well as a library and displays dedicated to his work for independence.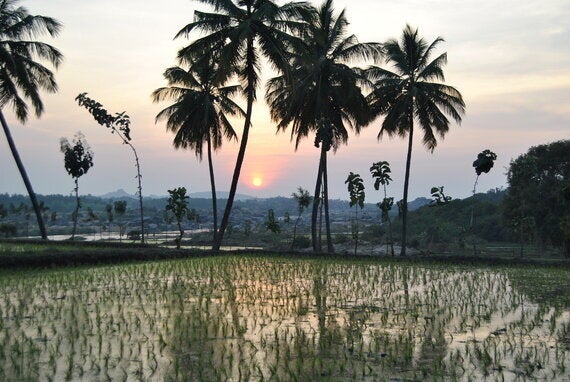 Get lost in the medieval ruins of the ancient city of Hampi, a major landmark on the hippie backpacker trail. Spread over 26 square kilometres, Hampi was formerly the capital for three generations of Hindu rule during the 15th century. Spend a day (by tuk tuk or scooter) or two (by foot) exploring the stone carved temples and palatial grounds at the Sacred and Royal Centres.
I would suggest staying across the river from the ruins itself, as there's an amazing selection of guest houses, restaurants, shops and other activities (including yoga classes, live music and film screenings) all located there. From this side there are also beautiful views of the ruins, rice fields and the rolling mountain terrain. It's a truly breath-taking place! Head for a bite at the Mango Tree to see it in full panoramic glory! If you're lucky you might even be able to see one of the temple elephants bathing in the ghat. Also worth a look are the shops and restaurants in the nearby Hampi Bazaar; a great place to pick up souvenirs with the colourful trademark Karnataka designs. Please note that Hampi is a holy city, and alcohol is not for sale or to be consumed there.
By day explore the magnificent Maharaja's Palace, the grand centre-piece of the city. With its kaleidoscope of stained glass, mosaics, archways, statues and paintings dating as far back as the 13th Century; this beautiful building combines Islamic, British and Hindu stylings. By night learn how perfume and incense are made at the lively Devaraja Market, a place where old world meets new world India.
There are also a number of galleries and museums to check out. Particularly the Jaganmohan Palace, for its wonderful French musical clock, which displays a parade by miniature soldiers every hour. If you're feeling adventurous climb the thousand steps of Chamundi Hill. At the top you'll find stunning views of the city, as well as the towering Sri Chamundeswari Temple. On the way down look out for the Nanadi (Shiva's Bull) statue.
One thing to be cautious of here are the tuk tuk drivers. They will try to lure you with trips to various markets that do not exist and will tell you that attractions are closed when they are not. It's always best to remain sceptical and check out the places for yourself.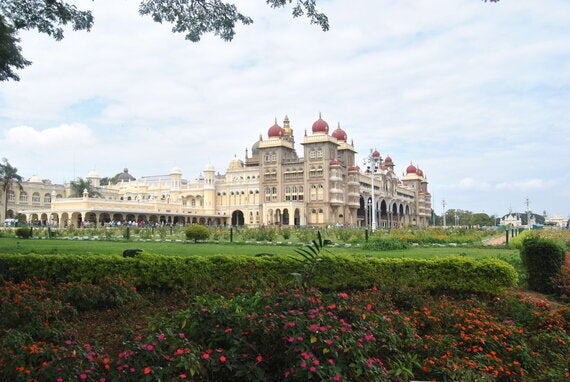 Not a place to solely venture out to, but a good pit stop when travelling to Mysore and Hampi. Mostly trains connect to Hampi via the city and there are also cheap local buses that will take you to Mysore. If you have some time to kill, head south to the peaceful Lalbagh Botanical Gardens. Nearby is also the elegant Tipu Sultan's Palace, quaint Bangalore Fort and a handful of interesting temples including Venkataraman, Iskcon, Dodda Ganesha and the Bull Temple.
If time persists, check out Cubbon Park, a central district known as the hub of India's IT sector. The leafy expanse is located close to many other places of interest including the State Library, High Court, Government Museum, Venkatappa Art Gallery and Bangalore Palace. Though like Mysore, beware of the tuk tuk drivers!