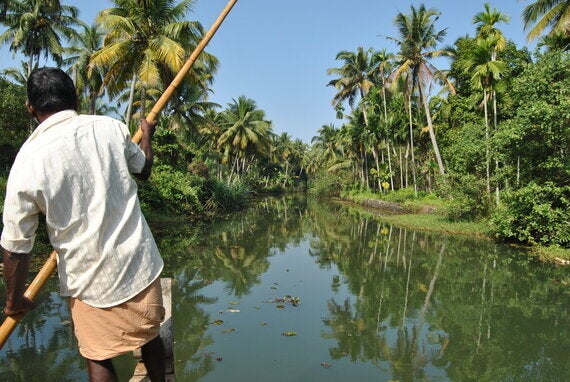 For centuries dating as far back as 3000 BC, India would've been regarded as not so much a country, but more a collection of evolving kingdoms and sprawling empires. Each with their own ruling dynasties, customs, culture, cuisine and fashion. The nation may be unified as one nowadays, but the remnants of this land's rich and diverse heritage still lives on.
This is why travelling from state to state can often feel like entering a whole new country. It's food, the people, architecture, the weather, literally everything may seem completely world's away from wherever you might have just been. Though you may have just ventured mere miles in reality.
While living in Goa I took a few weeks out from the parties and the sun bathing to backpack my way around South India. As mentioned in my previous post, I started off in Mumbai, then headed down to Karnataka. From there I continued south to Tamil Nadu and Kerala; before travelling all the way back up to south Goa so I could spend Christmas and New Year on one of the best beaches in the world, Palolem. I was eager to explore the south of the country as I had been stuck in the Goa party and tourist bubble for way too long and wanted to get out into authentic, rural India. Boy, was I rewarded for this. Each place was more diverse and beautiful than the next, with the friendliest people in the world frequenting each state. Th further south I went, the nicer the people seemed to be. Particularly in the two destinations focused on here.
Here is a rundown of my favourite places, spread out across two of the five southern states.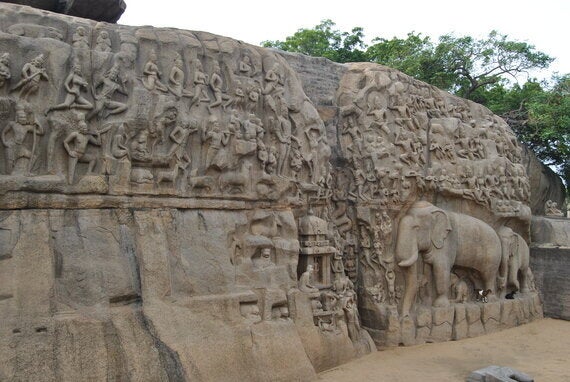 What's brilliant about Chennai is that it is not dependent on tourism. You can walk down the street and have no one take notice of you. It's a place where you can observe bustling daily life in all its authenticity. Walking around you will also notice lots of vibrant street art painted on the walls and in the subways. Like Bangalore, it's not key destination in itself, but good for a stop-over when visiting Pondicherry and Mamallapuram - both of which can be reached by local bus from here.
There are a few sights around the city worth checking out though. Most notable was Fort St George, which is still in military and government use to this day. Upon entry you will notice the impressive 46m-high flag staff, which was actually salvaged from a 17th century shipwreck. Explore the fort's grounds and rub shoulders with civil servants going about their daily business; before heading to the museum which houses an extensive collection of military memorabilia.
There is also the Portuguese built San Thom Cathedral, which is believed to house the tomb of one Jesus' disciples Doubting Thomas. The elaborate 15th century building also houses a museum dedicated to the apostle. Additionally there are a handful of pretty Hindu temples, interesting museums and a small but busy beach filled with fish markets, fortune tellers and cricket matches.
Chennai is another place that I would also say beware of the tuk tuk drivers, much like Mysore and Bangalore as mentioned in my previous post. My experience was that they would agree a price and then try to change it once you were about to pay. Stand your ground and just give what you agreed!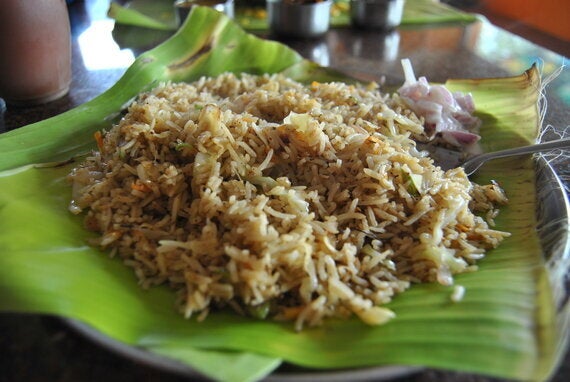 Hands down, this quaint little beach town was the highlight of my travels. It's just a charming little place with a laid back pace. I'd even go as far as to say that it is full on backpacker heaven with its perfect balance of historical sites, souvenir shopping and beach side dining. Spend a few days wandering the town's exquisite 7th century temples and rock caves. Highlights include the intricately detailed Shore Temple, Five Rathas, Arjuna's Penance and Ganesha Ratha. Look out for the legion of goats too, who comically defy gravity while trotting along the steep rock faces.
While making your way around, look out for the beautiful stone deities that fill the local sculptors' workshops. You can support their talents by bartering for wonderful hand-carved pendants, miniature statues and crockery. A friend of mine bought a stone smoking pipe with Ganesh's image carved into it - I haven't seen anything else like it.
As the town is close to Kanchipuram - a famous centre for silk production - you can also pick up some stunning pieces at amazing prices. I'd recommend Ponn Readymade Tailoring, whose shop and restaurant were on the town's main strip. He also offered me a great deal because I'd dined at his place the night before. Ponn had the most unique and vibrantly coloured designs too, which he customised to my size for free. Have food there as well! The waiter was awesome and performed magic tricks in between each course. He also gave us board games to play with while we waited for our food!
On a general side note, the further south I travelled, the better the food seemed to get, particularly in Tamil Nadu. There is a fabulous range of veg and non-veg options, with family run eateries and roadside food stalls lining the streets. The paneer tikka and vegetable biriyanis, served on trademark banana leaves, were my particular favourites. Mamallapuram is famed for its seafood too. Its giant crabs, lobsters and seafood spaghettis were my favourites. Along with the vegetable biriyanis from the Rose Garden restaurant - the cheapest and tastiest in town!
Finally, take a short tuk tuk journey to the Madras Crocodile Bank. This conservation site for reptiles is a must for any croc fan! It's also one of the best animal sanctuaries I have been to.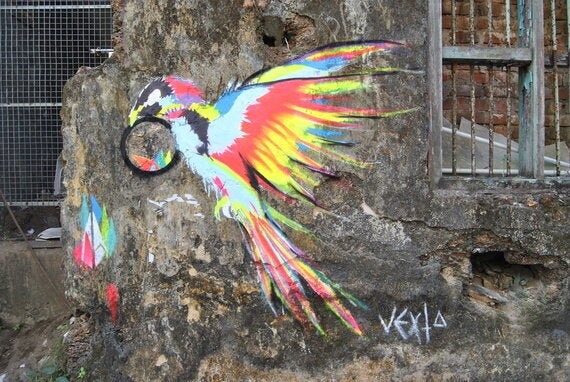 Another favourite of mine was the bohemian Kochi; a melting pot of intertwined cultures, quirky cafes and expressive art forms. This place is all about dining in amazing places, getting pampered at one of the many auyurvedic retreats and taking in the rich culture that combines colonial Portuguese, Dutch and British.
Spend a day exploring the narrow lanes bursting with old world charm and the warmest of welcomes. Here relaxing spas rub shoulders with enticing merchants selling everything from spices and fabrics to antiques and art; while vivacious street art decorates the walls.
Stop for a bite at one of my favourites: a partially open-air art gallery-come-restaurant, the Kashi Art Café. Their cakes and sandwiches are literally the best. And if you fancy a cuppa in the afternoon, head to the teapot obsessed tea room, funnily enough named Teapot! For dinner check out the family run Dal Roti, a specialist in North Indian cuisine. Their Kati Rolls are a firm favourite among locals and visitors alike, packing out the small venue every night.
For a night of entertainment head to the Kerala Kathakali Centre for its traditional Kathakali dance performances. Unique to the state, the style combines dramatic movements, colourful costumes and outrageous make up. It's a full house every week, so book your tickets earlier in the day. The centre also hosts musical performances featuring tabla and sitar as well as meditation and yoga sessions. For a bite beforehand, try the delicious Tibean restaurant next door, its noodle soups and dumplings are fabulous.
Once you've sussed all the best eateries, soak up the city's rich history with a visit to the crumbling Mattancherry Palace, a museum housing Dutch, Portuguese and Indian artefacts as well as colourful murals and paintings. Along the way you'll spot the striking Santa Cruz Basilica, which also houses relics from different eras of Kochi. The more humble St Francis Church, believed to be the oldest European-built church in India, is the place where adventurer Vasco de Gama was originally buried in 1524. Here you can visit his tomb and see the original site where he was buried. For a further glimpse into the area's Portuguese roots, head to the Indo-Portuguese Museum, as well as the colourful Maritime Museum. Packed with artefacts including giant missiles and rocket launchers, this fascinating place vividly showcases Kochi's proud naval presence.
If time permits head to the impressive Hill Top Palace in nearby Tripunithura. Its extravagant 49-building palace complex was originally home to the Kochi royal family; though nowadays houses a vast collection of animals including deer, birds and a large dinosaur (statue).
Back in town, head to the vibrant Jew Town district, a bustling area of antique stores, fashion and jewellery outlets; as well as the hub of Kochi's spice trade. Here you will also find the Pardesi Synagogue and clock tower, the focal point of Kochi's thriving Jewish community. Dress modestly and head inside to see the decadent crystal chandeliers and elaborate décor made from gold, silver and hand painted tiles. If you've worked up an appetite, head to the nearby Ginger Café, an Aladdin's Cave-like antique emporium and restaurant that overlooks the water; which serves the most amazing local cuisine.
Finally a trip to Kochi would not be complete without checking out two things; firstly the enormous 13th century Chinese Fishing Nets. These giant contraptions stand tall along the city's coastline, while teams of men work them every day, endeavouring to pull in the big one! If you want a have a go for yourself, the fishermen will be more than happy to oblige, though a tip is expected too.
The second thing you must check out is one of the famous Kerala backwater cruises. You can book one with your hotel or with an agent in town. Spend a day or two on one of the traditional houseboats, and just sit back and relax as you cruise down the palm-fringed scenic waterways. You will also be treated to a traditional meal served on a banana leaf as well as dropping in on some locals making fabric, rope, spices and wooden tools such as back scratchers and massagers; as well as harvesting fruit and vegetables. Watching them at work is fascinating stuff, and you'll probably be tempted to make a purchase at the end.
Related