Nuts - the magazine that launched a thousand unrealistic fantasies - is facing closure. While it's a sad day for print media, it's also a sign of the times. Is it possible "lad" culture is no longer relevant?
'The lad' was sold to men as a guy who had a laugh, a guy who could down pints, a guy who just loved boobs (or should I say tits?).
It was good to be a lad. He worshipped his football team, his mates came before his missus and he was all about the pub - the big night out.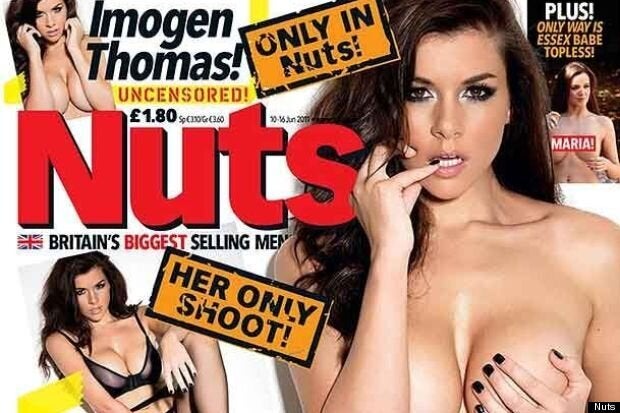 But the wheels have come off the construct of 'the lad' in recent years. He's not as cool as he once was - in fact, he feels a bit like a modern version of the neanderthal where a landscape of Bon Iver fans mean communicating in phwoooaaarrrrs no longer cuts the mustard.
However, if 'the lad' is dead, or dying, what has he been replaced by? A quick look at GQ suggests his predecessor is 'the gent' (not to be confused with 'the chap' - a different archetype entirely that has the misfortune to be tied up with Michael Gove).
While 'the gent' also likes boobs, they have to be clad in La Perla. No actual nipples here please, he's clever and suave enough to get great nipple in real life. And nudity is okay, but full frontal's out. Models are beautiful and classy - because they have to compliment 'the gent's' Burberry suit, get it?
Over on Esquire, there's a bit more humour. The Esquire guy is a man's man. He loves women and he'll be glued to the World Cup but he's also got a penchant for Grizzly Bear and Chuck Palahniuk. He drinks beer, but he works out. He's one part slob, one part good guy to get pissed with, one part nice winter coat.
However, most interesting is what's happening online - particularly in the States, where the rise of The Bro is the most unstoppable modern male archetype. The Bro's main characteristics are he's funny, friendly and he's a good pal - he's there for his fellow bro, as much a drinking buddy as he is a shoulder to cry on.
Take BroBible and Guyism. Both websites are making big money through their content - a combination of viral finds, sex, women, culture and sport. They're both a bit crude, but also quite funny in Buzzfeed-y way (is there any other these days?).
Speaking to Digiday, founder of Guyism Chris Spanuolo attributes the success of his product to the fact its intention was to actually speak "the way guys speak".
So, perhaps that was partially the trouble with Nuts - maybe men just don't speak lad anymore.
Popular in the Community