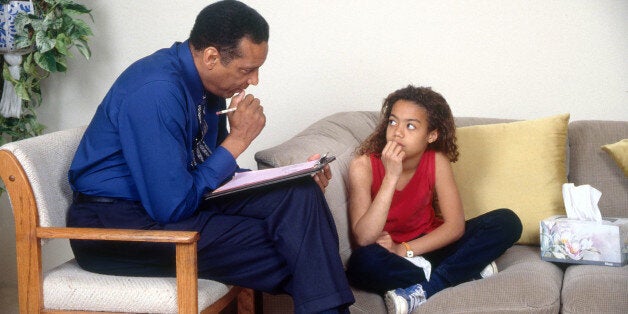 After years of cuts to Child and Adolescent Mental Health Services (CAMHS), most children and young people with a mental health problem simply don't get the help they need.
Waiting times for an assessment with a specialist can vary from a few weeks to more than a year depending on where you live. Then, when the assessment does happen, around a quarter of children are turned down for treatment, often on the grounds that their problems are "not serious enough." Shockingly, in some areas, no support at all is available unless a child is already suicidal.
At YoungMinds, we receive thousands of calls every year from parents who are desperate to help their children, but who say that the services they need simply aren't available in their area. Even Jeremy Hunt admits that there is a huge problem. He has recently described CAMHS as "the single weakest area of NHS provision".
The good news is that, in 2015, the government promised an extra £1.4 billion for CAMHS, in line with the recommendations of the Future in Mind report. However, our new research shows that many local health bodies have not increased their budgets to reflect this extra investment.
In the first year of extra funding (2015-16), only 36% of Clinical Commissioning Groups who responded to our Freedom of Information request increased their CAMHS spend to reflect all their additional government funds. In the second year, only half used all the new money they'd been allocated to increase their CAMHS budget.
The situation varies hugely from one area to the next. While some CCGs have made big increases to their spending, it's deeply concerning that so many others are using some of the new money to backfill cuts or to spend on other priorities.
It is also alarming that more than half of the CCGs who responded couldn't provide full information about their CAMHS budgets. If they aren't properly tracking how much money they are spending, it is impossible to say whether services are improving.
The pressure on overall NHS budgets puts individual CCGs in a difficult position. But if the government is serious about prioritising children's mental health services, they need to ensure that there is far greater accountability over where the new money is going.
Janice, whose daughter is being treated by CAMHS, recently told us: "Trying to get help for my daughter has been so frustrating. You have to wait and wait and the longer you are waiting the worse the problems get. When my daughter was self-harming, CAMHS had nothing to offer. She has now been on a waiting list for over a year with no support.
"When you do get treatment, it's not consistent and there's no follow-up. I have learned to call and nag continuously. It is exhausting and impacts on the whole family."
For the sake of thousands of families like Janice's, it's vital that the government lives up to its promises and ensures that the new money is protected and makes a genuine difference to services on the ground. Otherwise, far too many children and young people will continue to miss out on the support they so urgently need.
Popular in the Community