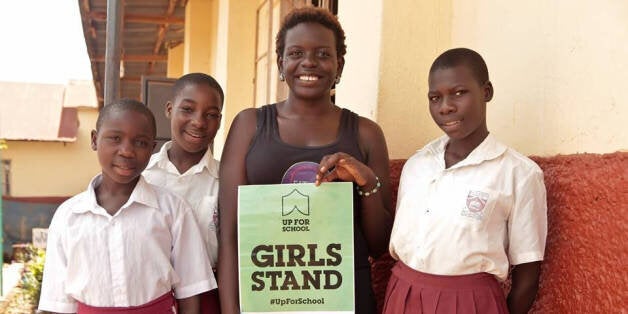 I was in New York last month for the 70th United Nations General Assembly. Amidst the fanfare of the Global Goals launch one thing stood out - a focus on education that has not been felt before at an international level.
But there was an overwhelming sense that we have been given a clean slate to 'begin again' rather than reflect on unmet promises to the world's children. At the launch of the Millennium Development Goals fifteen years ago 100million children were not in school and the modest aim was to guarantee them a primary education by the end of 2015. Today some 60million children still do not see a single day at school.
We must look at what we did right and what we did wrong in order to move forward with energy and purpose and not break promises again. We have to improve learning and equity, for example by focusing on early childhood development, which is vitally important and now part of the official targets. And we know we must invest more in our teachers so that they have the best preparation, support and professional development needed to succeed in the classroom. It is also crucial that we turn the vocal commitments to give girls an education into concrete action.
The launch of the Global Goals also provides the moment when NGOs can turn over a new leaf. Alongside advocacy and campaigning, that are sorely needed, we must also develop new methods of getting our message across and engaging people in exciting ways.
We must also invest more in research and development. NGOs, for completely rational reasons, have ignored this area as they see themselves as being in the business of saving lives, not the business of experimenting. Donors can be complicit in this as they want value for money, proven interventions and guaranteed success. But we in the education sphere have an amazing opportunity to test out new ways of teaching children, from double shift schools for refugees, to tablets that can provide lessons in temporary shelters for those who have been forced to flee their homes. The business community needs to play a key part in this process, testing out innovative new ways that could be the key to unlocking the potential of millions of children. These innovations can co-exist with and support the work of national and local governments to deliver high-quality, equitable and free education for local and hosted populations.
Too many campaigns are 'won' before they have even begun. Projects are reported as successful when they are only in their pilot stage and the public just won't buy this kind of self-congratulating reporting any longer. We all want to see meaningful progress on complex issues expressed clearly and honestly.
Theirworld is continuing its efforts to help all children reach their potential. Moving into 2016 and beyond we are focusing on a number of areas. Firstly, our youth led movement A World at School, which has collected 10million signatures for its #UpForSchool petition, will continue to grow. We already have 500 Global Youth Ambassadors that are working hard in 85 countries campaigning for the right to education for all.
We will also continue to work in partnership with other organisations so that we can achieve our goals together. In the past few years we have started Education without Borders, the Safe Schools programme and created a business coalition and a multi faith coalition which all have the shared aim of getting more children into school and learning.
Keeping up our focus on research and development is also one of our key objectives. We want to support pilot projects that test out brilliant - sometimes quirky - ideas to try and take down the barriers which keep children out of school. Whether it's making school safer, finding a place for learning and lunch or bringing down costs and linking up like minded organisations we will learn from every failure and share every success.
Sarah Brown is the Founder and President of the children's charity Theirworld and Executive Chair of the Global Business Coalition for Education. At Theirworld, Sarah created A World At School, a global movement to get children across the world into education with hundreds of organisations working together on this shared goal.
Related