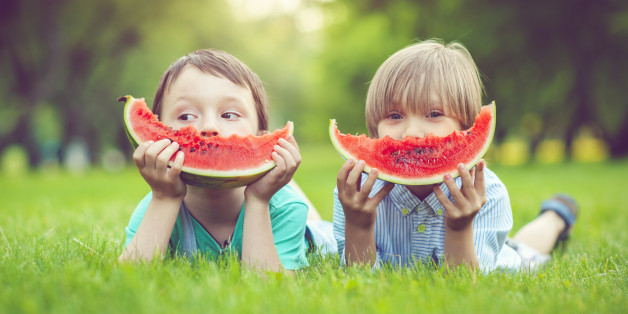 ArtMarie via Getty Images
Today's the longest day of the year. Where will you be spending it?
New figures we have released today suggest that if you are a working parent you could be spending it at work. The Modern Families Index, published by Working Families and Bright Horizons, indicate that just a third (34%) of UK working parents go home on time every day. And one in ten stay longer every day.
And even those who do make it out the door haven't necessarily finished working for the day - a whopping 41% of UK working parents do extra hours in the evenings and weekends. We need human sized jobs that fit in the hours allocated to them, and to get away from the idea that long hours demonstrate a commitment to the job.
We've been at the forefront of pushing for change to improve the UK's work life balance for the last four decades. The extension of the right to request flexible working to all employees with 26 weeks service was a watershed moment, moving flexibility away from being the exclusive preserve of parents and carers.
But, the truth is, if flexibility just means the flexibility to work long hours at a time or place of your choosing it's not really going to help your work life balance. We have long called for jobs to be advertised flexibly as the norm rather than the exception but hiring managers should be thinking about the best way to get the job done, rather than squashing full time jobs into reduced hours. Even though often this is driven by a well-intentioned desire to support working parents - in the end this approach will be unsustainable.
What's the impact of all these long hours? We know that for two in five working parents work is regularly stopping them from putting their children to bed. And a third of parents said work had a negative impact on their relationship with their partner. And we also know that productivity decreases for every extra hour spent working over a certain threshold. Eight hours a day according to Henry Ford, and six hours a day according to more recent research into knowledge workers. Whereas employers who work with the grain of their employees' lives will be rewarded with loyalty and motivation.
Long working hours are bad for families and bad for business.
That's why we're calling for everyone to make the most of the longest (and hottest) day of the year and go home on time.