This weekend is all about styling yourself up a streetwear storm, mixing bits from the new Adidas Originals Blue collection with some edgy accessories from NYLA Boutique and Regal Rose for a luxe sportswear look that is most definitely not for sweating in.
Adidas Originals Blue Collection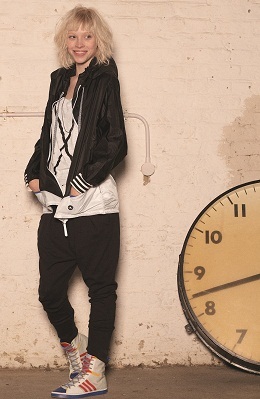 The latest hotly-anticipated men's and women's wear range from Adidas Originals' Blue collection drops this weekend bringing a distinctly Japanese flavour to the German brand. Some of the standout clothing I'm hankering after includes jersey jacketigans (soft jacket-cardigan hybrids) and anti-fit harem style pants, khakis and T's with quirky detailing and a tailored slouch, as well as a great wardrobe staple black bomber which has a sporty, American college feel thanks to the discreet 3 Stripes logo on the cuffs.
The shoes fuse the futuristic minimalism of Raf Simons and sci-fi stylings of Martin Margiela with Kanye's Yeezy and some quirky detailing to make a range of seriously fashion forward trainers unlike anything we've seen from Adidas before outside their designer collaborations with the likes of Jeremy Scott.
I'm particularly loving the use of colourful geometric rims in the trainers. Overall it's an understatedly cool collection with a relaxed sharpness that gives great, if somewhat oxymoronic, swag. Check out more from the collection, including menswear, in the slideshow below this blog.
Available from Saturday October 15th from www.adidas.com and various other UK stockists.
S&M Trend Jewellery from NYLA Boutique and Regal Rose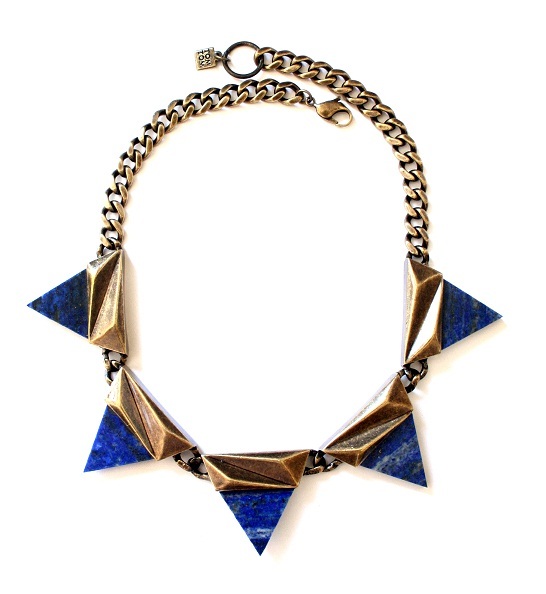 If you're working some strong sporty streetwear, I always like to mix it up with some contrasting accessories; clashing hard, cold, spiky metals against the softness of jersey or cotton, mixing up textures and playing with scale to pull a look together making it less casual.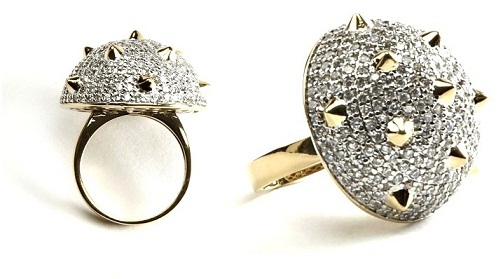 These eye-catching pieces from Stateside designers Noir and Tom Tom, available from my new favourite shopping site NYLA Boutique, and Regal Rose are affordable ways to lend a chicly punk edge to a look, tuning in to this season's key S&M fashion trend, and are some of my current must-haves for a weekend jewellery spree.
Pictured above, Tom Tom Future in Retrograde chain necklace, £250 and Noir's Spiked Dome Ring, as recently seen on Dionne Bromfield at the MOBOs, £75 both at NYLA Boutique.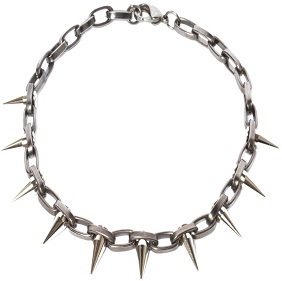 Danger! Danger! Don't let anyone get too close in Joomi Lim's matte gunmetal Chain Choker with its a single row of spikes, £70.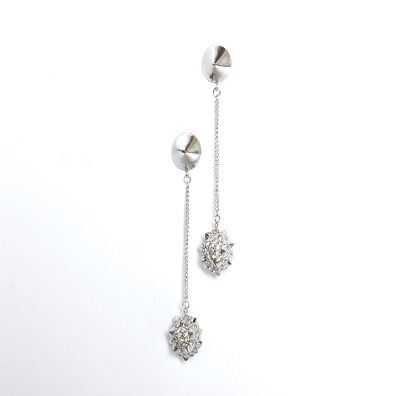 Noir's silver Sputnik style Long Mace Earrings, £45 .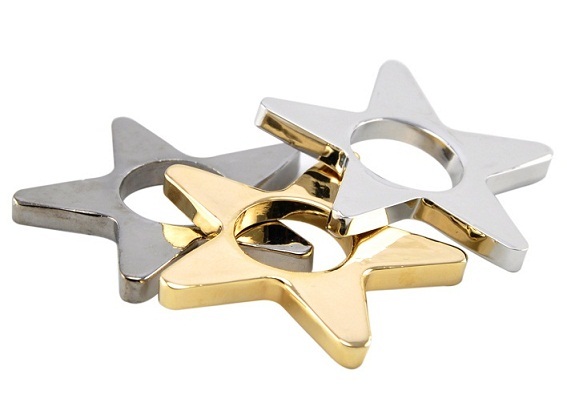 Stacking is where it's at so pile up these Vanessa Star rings, £5 each from Regal Rose.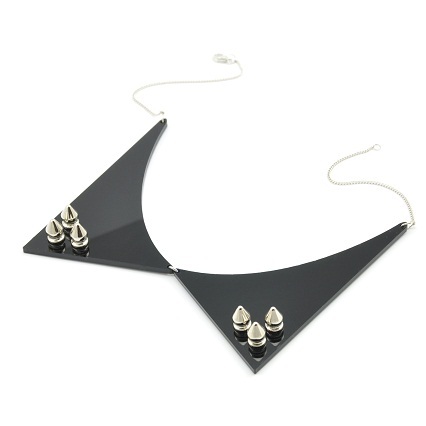 Regal Rose's studded acrylic collar, £17, will punk up your most tame basics.
Adidas Originals' Blue Collection - Autumn/Winter 2011