You never forget your first Barbie. Mine was Crystal Barbie and I'm still obsessed with that shimmery holographic fabric and outlandish Dynasty dresses to this day.
Now, thanks to Mattel's latest major makeover of the iconic best-selling doll - continuing 2015's expansion which added 23 new skin tones, a variety of hair colours and a flat foot so she could ditch those perma-heels - Barbie's enduring appeal just got a little closer to home for millions of kids worldwide.
No longer just tall, thin, blonde and blue-eyes with sun-kissed white skin, the doll has evolved and the new 2016 Barbie Fashionistas range includes three new body shapes - tall, curvy and petite, seven additional skin tones, 22 eye colours, and 24 hairstyles. You can see some of them in my snaps below or check out the full range at www.barbie.com
Continues after slideshow...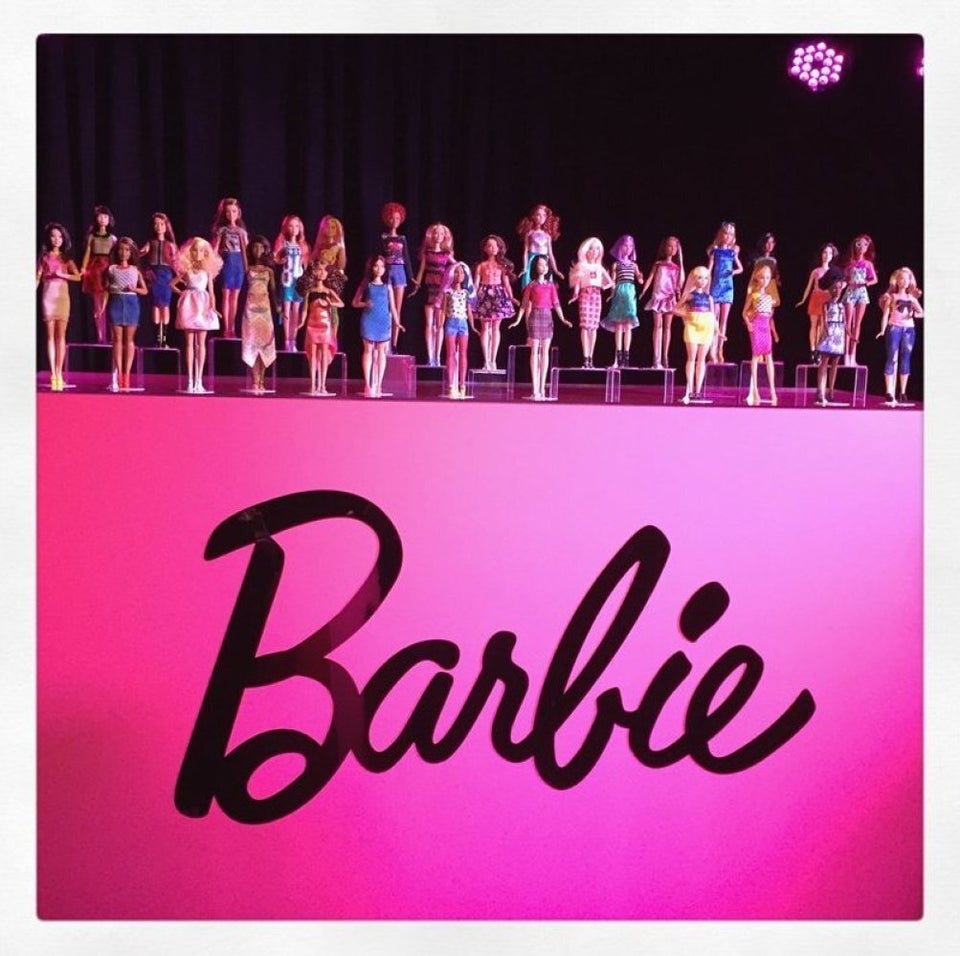 Barbie Fashionistas 2016 - The Doll Evolves...
I had the privilege of seeing the new dolls up close at their launch earlier this week at a fabulous Barbie Discotheque, at 9am on a Monday no less - let's go party indeed; not going to lie, I found it hard to keep up with the 57 year old - and was pleased to see even the rainbow-haired of us being represented.
That said, the bleach blonde Jennifer Lawrence-meets-Jenna King off Southern Charm doll with the Mohican hairdo, complete with flocked 'shaved' sides was definitely my favourite, with the gorgeously hip-py brunette in the neon kicks a close second, tied with the chick who I'm sure is Dionne from Clueless sans braids... don't you think? Check them out in the gallery above.
For any of you who don't buy Barbies that regularly one thing that really surprised me - and, following an office discussion about it, seems to be the general consensus - is how the dolls only cost £9.99 each. How is that possible? I know they have to keep the cost reasonable given they're intended for kids but I'm sure they cost more than that even in the 80's?? I'm baffled, though obviously in a good way.
One standout feature, amazing body positivity messages and diversity evolution aside, was Barbie's shoe collection. I had no idea but this girl has major footwear game and now that she can wear flats it's well-rounded too. From Rockstud-style studded sandals to Superstar-esque sneaks, Barbie's packing serious shoe swag so why not take a few footwear tips? Melissa is a great place to start for on-trend dolly shoes for adults so check out their own line and designer collaborations at shopmelissa.uk
1 Strips rubber wedges by Melissa, £105; 2 Backless + Alexandre Herchcovitch for Melissa rubber flats, £98, and 3 Christy + Jason Wu for Melissa, £75, all from shopmelissa.uk. 4 Melissa x Jeremy Scott inflatable mules, no longer on pre-sale (they're SS16 but showed at New York Fashion Week in September and were made immediately available) but check Melissa later this season or grab now from online stockists like 10 Corso Como for E.165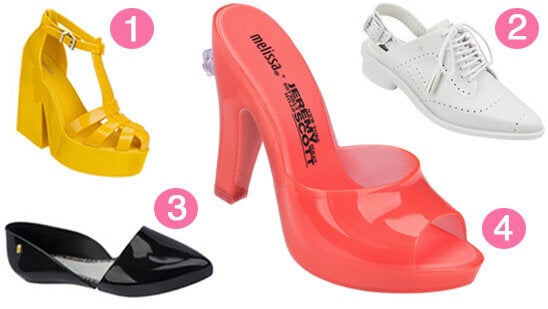 Popular in the Community