I'm basically a marketing person's dream. Package it nicely and I'm there for it. Whatever it is. I'm such a hoarder of, well of everything really, but particularly of well-designed items with visual appeal.
I generally intend to repurpose things - make miniature Jack Daniels' bottles into spice pots, turn that oversized marmite tub that was full of cashews into a plant pot, refill that beautiful lip balm tin with a DIY version which I will make following instructions involving Kool Aid sachets on Pinterest - but never quite get round to it.
Other things, especially beauty products, I just plain hoard. I have an 'art case' (tool box) that's three tiers of ancient, past their use-by date, gorgeously packaged pieces from the mid 90s onwards, that I just can't bring myself to chuck. I have compromised on my collection of Marc Jacobs perfumes by just keeping the fun bottle tops. However, the Alexander McQueen-era Givenchy lipstick in darkest blood red with a silver metallic bug-like casing that had a built-in mirror has to be my fav keeper. I'll post a pic on instagram so you can marvel at it too.
Anyway, here's a selection of gorgeous beauty products which are killing the packaging game right now and which I know I would never be able to throw out without an intervention.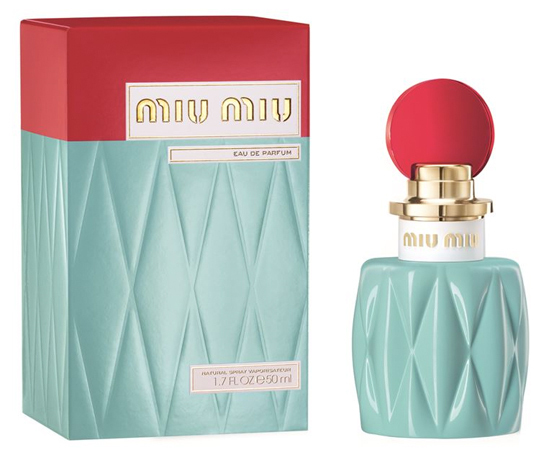 Miu Miu Eau de Parfum, exclusively available from Harrods, from £66
The quirky Italian fashion house brings the heat with its first perfume. Whilst the fragrance balances floral and earthy tones, tinged with jasmine, rose absolute and Akigalawood, the packaging is the perfect mix of modern and retro with a formica colour way just kills me. Io amo.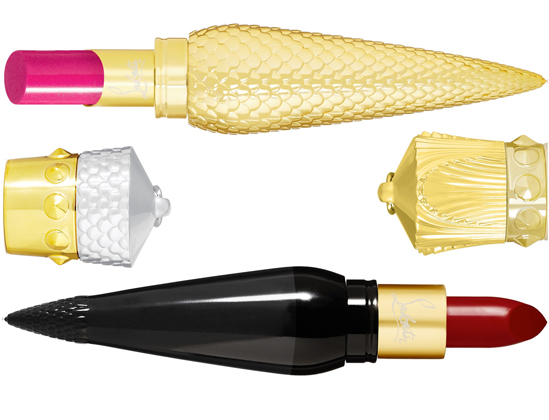 Christian Louboutin Beaute Lipsticks, available from Net-A-Porter.com, £60 each
There are various finishes from velvet to sheer available in this first lip line from Louboutin but let's face it, who really cares what's actually in these tremendous tubes? Much like his perilously pointy nail lacquers, for many this is a luxury purchase that's purely about the packaging. I would absolutely be so gauche as to consider finding a way to attach one of these beauties to a chain and wearing it to protect it from handbag dust bunnies. And so I could just look at it.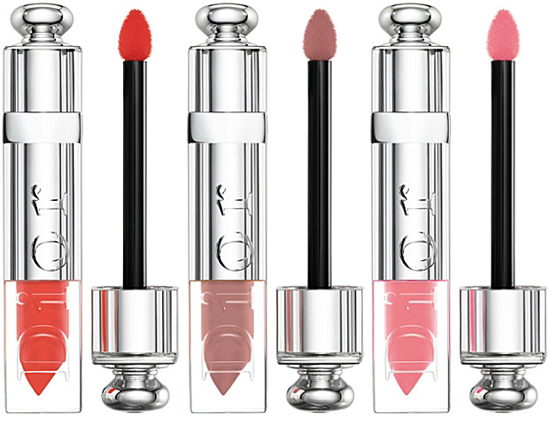 Dior Addict Fluid Stick, exclusive to Selfridges, £26.50
Just say 'oui'. I have this lip stain in Versatile (pink) and it is glorious. It's a gloss but with the coverage of a really hydrating lipstick. It comes in four shades and the super modern casing has an almost surrealist-style appeal. Ceci n'est pas un rouge à lèvres, indeed.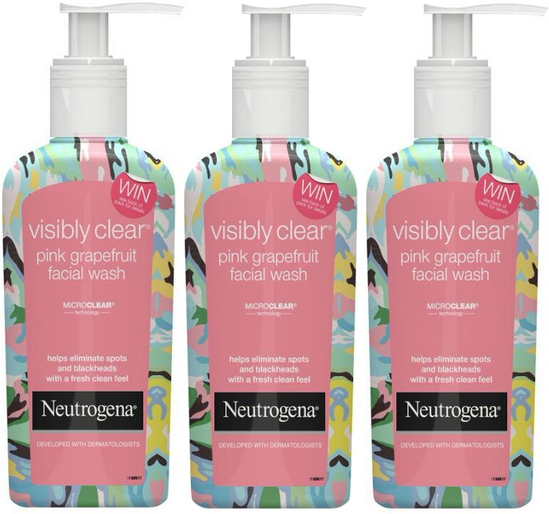 Neutrogena Visibly Clear Pink Grapefruit Facial Wash with Limited Edition Packaging by Danielle Romeril, from Boots, £4.69
Just to prove that great packaging doesn't have to cost the earth, Neutrogena have teamed up with fashion designer Danielle Romeril to produce this fab ice cream-toned camo-style covering for their popular Pink Grapefruit face wash. Affordable and cute, this pretty packaging makes for a cheery addition to any bathroom. According to some study I read about ages ago so obviously can't remember any useful details about now, the smell of pink grapefruit makes people think you're younger too. Just saying.