After last weekend's random heatwave blip, my favourite season is now firmly upon us. This means it's time to go crazy with the autumnal accessories that will keep you warm and update your look in one fell swoop. This week's list has a few pieces I have my beady little style eyes on, including a little something for your pet pooches.
Lazy Oaf Burger Hat: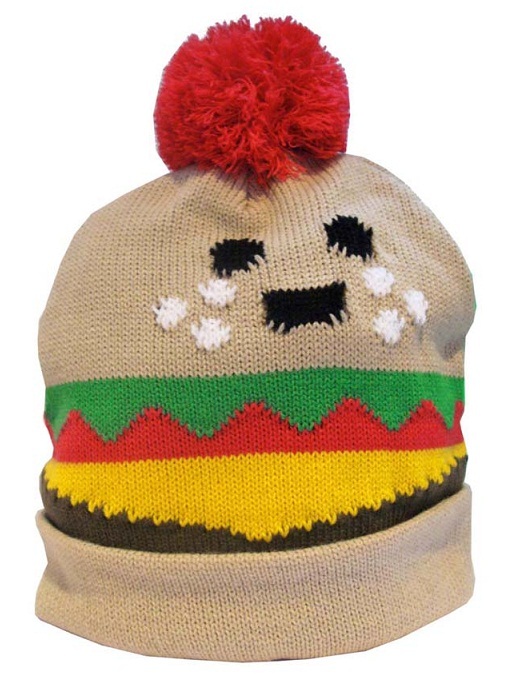 Everyone loves a bobble hat so if SpiritHoods aren't your thing, maybe this super fun burger hat from Lazy Oaf will be. It's one of the brand's much loved archive pieces that they've brought back as part of their 10th Birthday celebrations and, if the smiles and comments my matching burger sweatshirt draws are anything to go by, it will help spread a little happiness even on the coldest of days. £18 from Lazy Oaf.
Labor of Love Gloves:
These silk lined Labor of Love gloves are crazy chic with more than a touch of this season's Louis Vuitton about them. They also have the added 2-for-1 bonus of incorporating an overlaid suede sleeve into the design which can be worn separately as a luxe fingerless alternative to the leather gloves. Head down to their store on Islington's Upper Street or click here to buy online where they're in the sale for £68.60 reduced from £98. Bargain!
Matalan Aztec Poncho Wrap: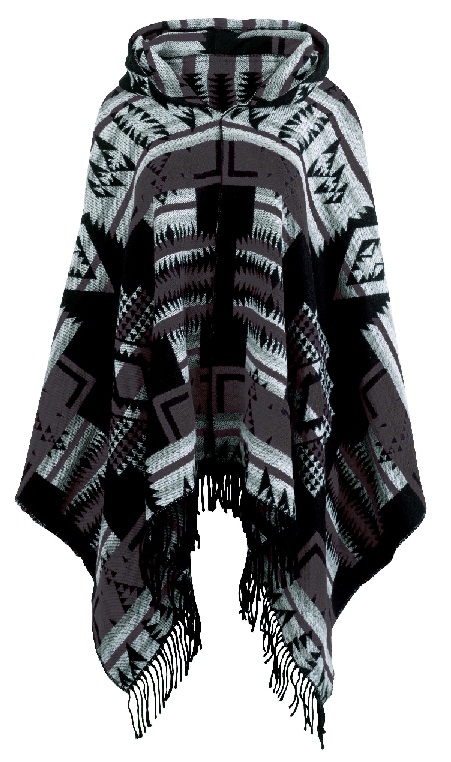 I am rarely out of my ASOS Aztec poncho these days but if you didn't manage to snap one up (sadly they've gone from the site now) I've just noticed Matalan are doing a similar one called the 'Global Mix Aztec Wrap' that also has a hood, for just a tenner. This easy to throw on option will not only keep you on-trend with its so now pattern, but it'll double as a blanket for when you fall asleep on the bus. Result.
Fair Isle Dog Warmers from Accessorize: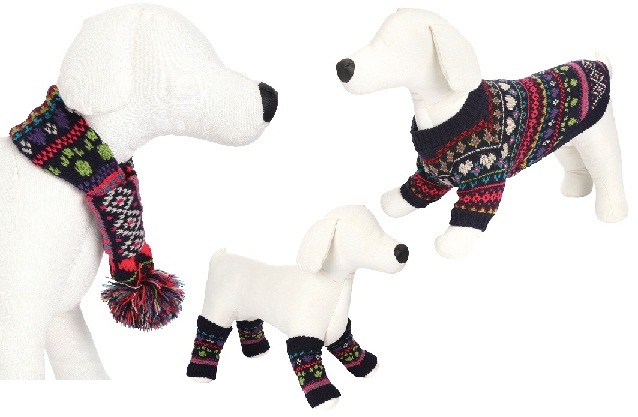 I don't actually have a dog (when will people start making these things for kittens?!) but seeing the new fair isle pet knits from Accessorize has made me want one - or at least want to buy them for friends' dogs.
The range includes the cutest doggy jumper, a scarf and little leg warmers that look so snuggly. Admittedly though, they're not as amazing as these incredible doggy dress up outfits from US Gap-owned brand Old Navy which is offering superhero, Mailman, Bumble Bee and Banana Split outfits for Halloween that have to be seen to be believed. Check them out here on my FightForYrWrite blog. Oh, and Old Navy are now shipping to the UK too. Just saying...