With the polka dot trend in full swing and as today happens to be the anniversary of the last Mickey and Minnie Mouse cartoon strip Walt Disney ever scripted, it gives me a tenuous enough reason to celebrate some animated fashion via Lazy Oaf's revisiting of Minerva's iconic look.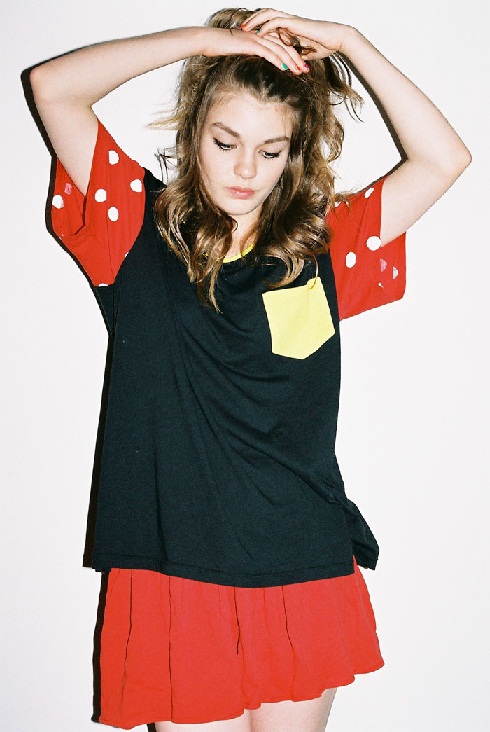 Since her 1928 debut, Minerva 'Minnie' Mouse has been the poster girl for polka dots. From her original blue and white flapper look to the more classic red and white version she still wears today, Minnie's classic look is one of the most instantly recognisable out there, with many designers over the years, including Vivienne Westwood, Sonia Rykiel, Topshop Unique and more recently Rachel Antonoff, taking inspiration from the graphic stylings of Disney's leading lady.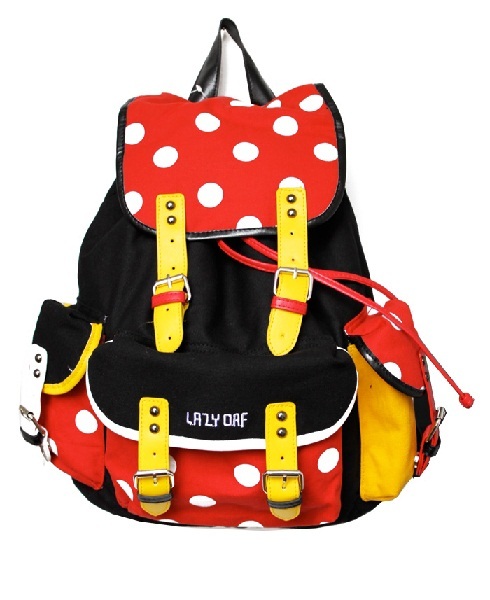 This season - thanks to the heavily spotted Autumn/Winter 2011 collections of Marc Jacobs, Comme Des Garcons, Yves Saint Laurent and numerous others - the High Street is absolutely awash with a variety of dotted designs but none are quite as playful, or take such a literal approach to their Minnie inspiration as those from London's colourful Lazy Oaf label.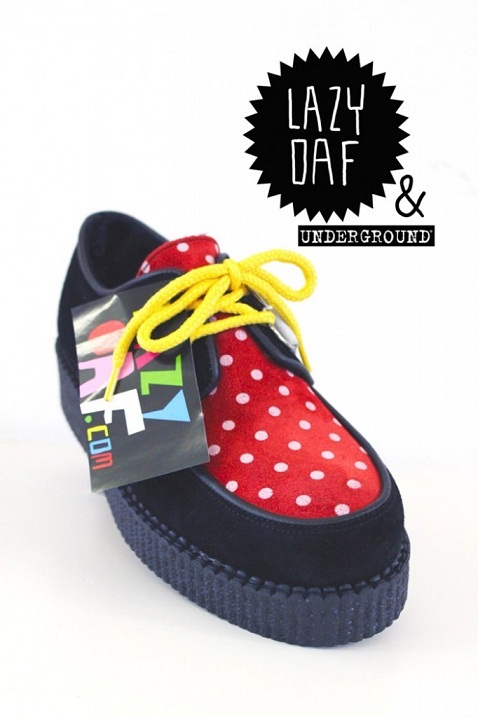 From her strangely inelegant, clompy shoes to those ubiquitous spots, each element of Minnie's make up has been reflected in Lazy Oaf's casual, capsule collection with their cutesy rendition of the bang on-trend brothel creepers - a collaboration with specialists Underground Shoes - (£85) high up my wish list.
Rucksacks are backbackback and this cheeky number (£55) is already a firm favourite -not least because of how much you can cram into it - whilst their generously proportioned, youthful 'slob' T (£35) and figure hugging, bodycon 'mini' skirt (£38) are fun without looking fancy dress.
However, if that's what you're after then don't forget your Minnie Mouse ears! They're a bargain at just £4 from the Disney Store and if they're good enough for Madonna and Kate Moss...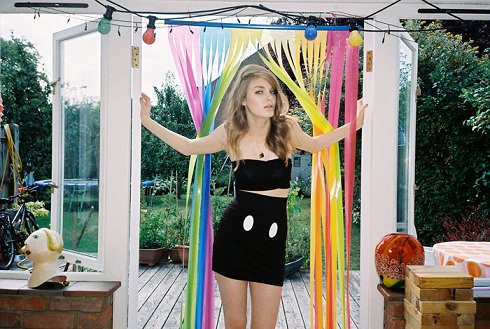 All clothes and accessories shown above available now in store or online from www.lazyoaf.com