Everyone may be preoccupied with Christmas shopping right now but the New Year is looming large. Which, in sartorial terms means two things: party dresses and workout gear.
Get a head start on your New Year's resolutions and stick some pieces from these fashion forward fitness collections on your Christmas list, or snap some up for your favourite gym bunny.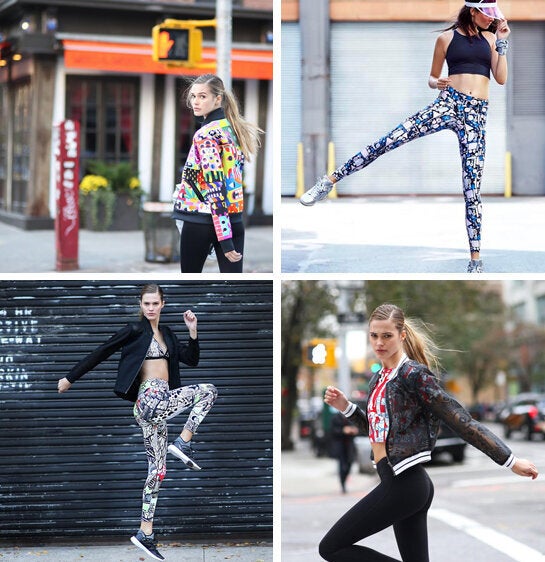 BANDIER Limited Edition Art-Meets-Activewear Collections
Released exclusively this week to coincide with Art Basel, luxury New York fashion, fitness and music destination store BANDIER has just dropped three super exciting, limited edition collaborative capsule collections.
The first collection engineered by the BANIDER team is from Reebok and features an edgy, colourful (love that! Urban doesn't have to mean dull!) graffiti print by artist Upendo Taylor. It's utterly joyous and modern with a 'don't mess' edge. The D Jacket is a total standout for me and is super cool in or out of the gym.
Next the London artist Malarko Hernandez pairs with workout wear brand Ultracor for pieces that are a bold melange of playful, childlike colour and distinctly adult street art stylings - very Shoreditch. Check out the video game style Ultra Silk zig-zag leggings with built-in shapewear.
Lastly, the abstract print employed by New York artist and fashion designer, Christopher Lee Sauvé used throughout his collab with Strut This, hints at Malevich or Kandinsky on acid with some punk rock doodlings thrown in for good measure. You could stare at this print for ages so if you're single and looking to catch a fellow hatha hotty's eye, this might be the collection you're looking for. The Bowie crop top has a great cut including a keyhole back, too.
Props to BANDIER for bringing together these talented artists and fashion-forward, technically-advanced fitness wear brands for these unusual and totally refreshing capsules. Who says you can't look good when you work out??
The BANDIER Limited Edition Art-Meets-Activewear Collections are available online to be shipped internationally as well as domestically in the US, from www.bandier.com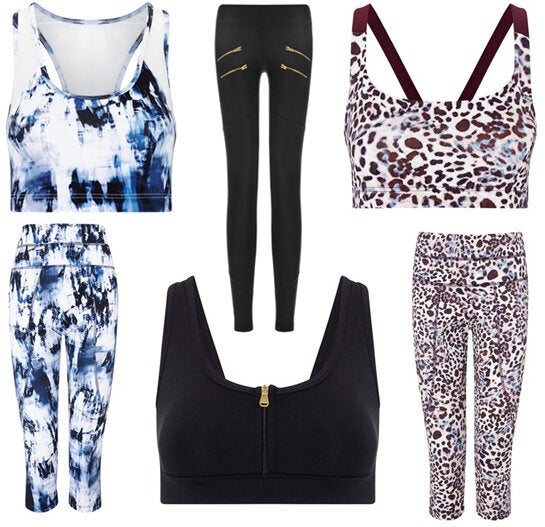 A small but punchy collection, these street-influenced performance pieces from the London-via-Venice Beach based beach brand, Varley bring the fierceness to your fitness wear. Mid-priced, and a lot more affordable than I was expecting, the animal print and 90's inspired zip designs are my favourites and, unlike some fashion activewear, have a toughness (and quick-dry technology) that doesn't make you feel bad about sweating in them.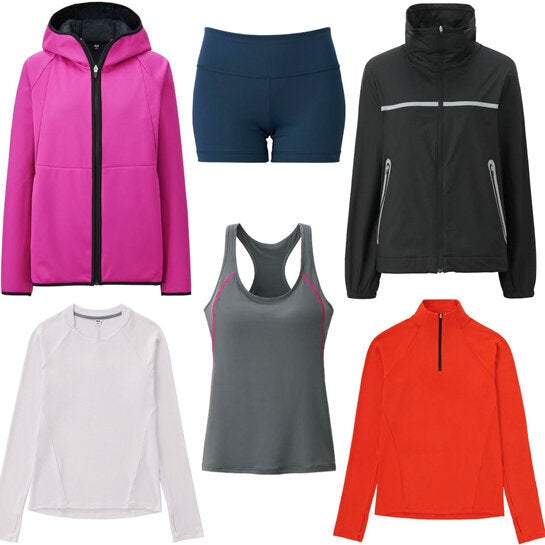 It's hard to go wrong with Uniqlo given their reputation for consistently great design and affordable prices, particularly for every day basics and graphic tees (shout out for the brilliant Keith Haring ones). They also call slippers 'room shoes' - how cute??
Their Heattech range of breathable heat-retaining clothing and accessories has become a worldwide 20/30-something wardrobe staple and their new fitness line looks set to be a similar success.
In line with the company's overall ethos, the Uniqlo Active Wear line focuses on fabrication and design, featuring added quick dry technology and lightweight fabrics for comfort and ease of movement. And because it's Uniqlo, you know it's pocket-friendly too.