This year marks the 50th anniversary of the untimely death of Hollywood's ultimate glamour girl, Marilyn Monroe. In recognition, German art book publishers Taschen have produced the most exquisite coffee table tome which republishes the original text from two time Pulitzer winner, Norman Mailer's 1973 biography, Marilyn, paired with influential New York photographer Bert Stern's sumptuous portraits.
Stern's incredibly intimate photographs of an enigmatic 36 year old Marilyn were taken in 1962 for US Vogue. The three day shoot at the Bel-Air Hotel in Monroe's home state of Los Angeles, happened just six weeks before her mysterious death.
Whilst the stunning images depict the iconic screen siren, who famously owned the stereotypical 'dumb blonde' persona in her highly acclaimed screen roles, as relaxed and knowingly seductive, Norman Mailer's words reflect upon her beautiful, tragic and complex character.
In exploring the life of the successful model, actress, singer, showgirl and quintessential sex symbol, Mailer examines how, despite, being adored by peers and public alike, the effects of the Gentlemen Prefer Blondes star's distressing childhood lead to a tumultuous private life and constant search for love and security.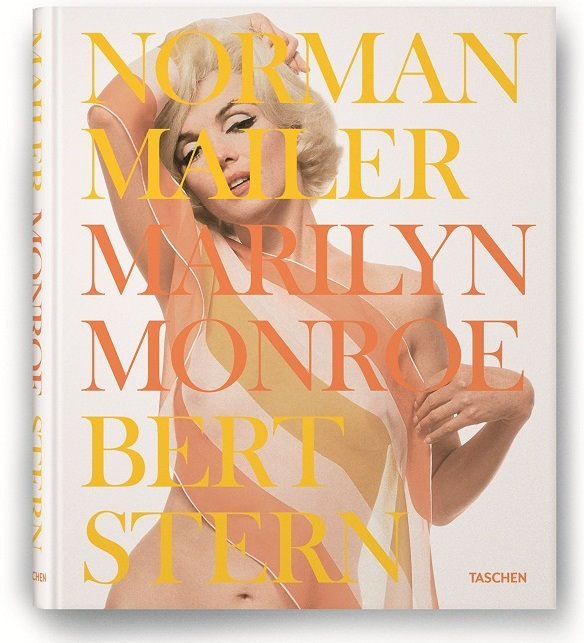 Book cover image courtesy of TASCHEN
Norman Mailer, Bert Stern: Marilyn Monroe
Hardcover, clamshell box, 14.4 x 17.3 in., 278 pages, £650
ISBN 978-3-8365-1185-8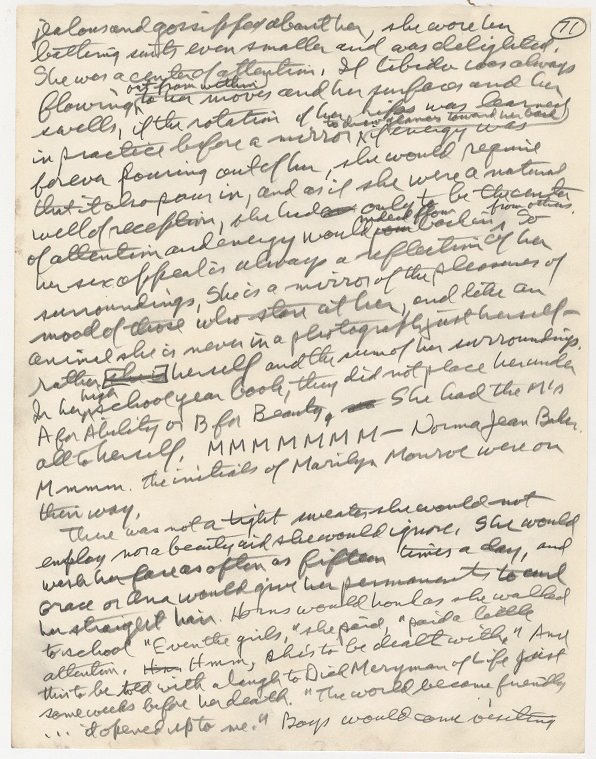 Handwritten pages from Mailer's original 1972 manuscript of Marilyn: A Biography
Image courtesy of Taschen, copyright 2011 The Estate of Norman Mailer/Courtesy the Harry Ransom Humanities Research Center at The University of Texas at Austin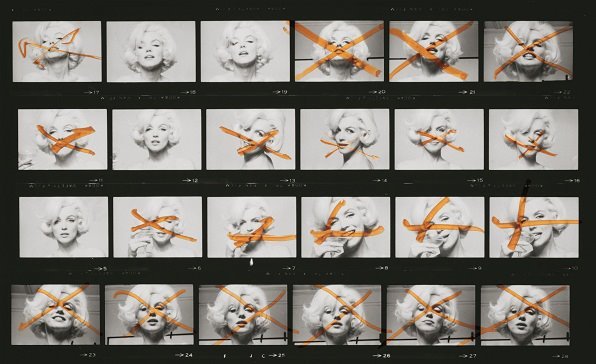 "Marilyn Contact Sheet," 1962
Image courtesy of Taschen, copyright Bert Stern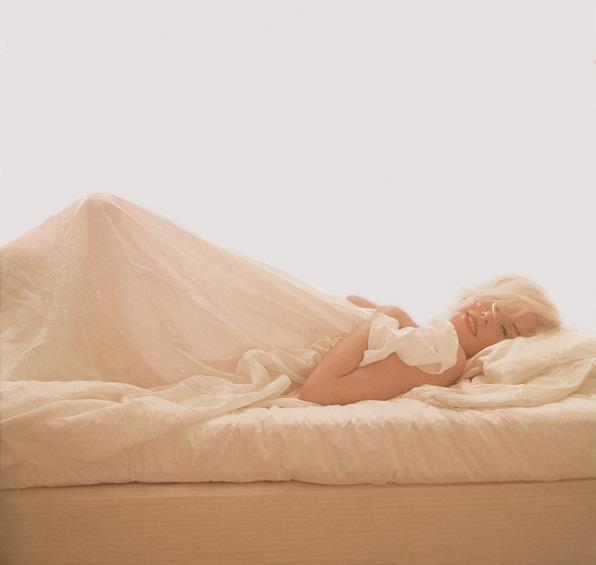 "Marilyn in Bed," 1962
Image courtesy of Taschen, copyright Bert Stern
Quality coffee table art books are always expensive and, at £650 for the 278 page, hardcover clam shell box edition, this is no exception but for anyone with an interest in the legendary bombshell, Norman Mailer & Bert Stern: Marilyn Monroe is one truly worth shelling out for.
If you're looking for a more pocket friendly Marilyn read, you can always try Colin Clark's My Week With Marilyn - Joan Collins' favourite book of 2011 - which tells how Mr. Clark, an English writer and filmmaker and the younger brother of the late politician Alan Clark, introduced Marilyn to the pleasures of British life whilst her husband, playwright Arthur Miller, was away. The story was adapted for the big screen last year and looks set to make an Oscar nominee, if not winner, of Michelle Williams who takes the title role. Click here to pre-order the DVD which is released in the UK on 12th March.