This year marks the 25th anniversary of one of the most iconic trainer styles - the Nike Air Max. As part of their celebrations to mark the occasion, Nike commissioned various London artists to interpret some classic Air Max styles, shown below, and the results now form part of a 'Nike Air Max Reinvent' exhibition in the creative East End hub, Hoxton. They'll also be collated into a special fanzine too which is a cute touch.
I don't generally write about events - mostly because I never have the time to go to any - but combining sneakers with art that shows the journey of the Air Max silhouette from sports shoe to super cool street fashion, was a winning combo for me and, as an added bonus, it's free.
Check out a few previews below - my favourite is definitely the bright, fun, Gemma Tickle + Bruno Drummond installation that breaks down the shapes in the Air Max 90. I realise it's not the point, but it wouldn't it just make the coolest mobile for all those trendy babies out there?
The exhibition runs from the end of March at the Hoxton Arches, Arch 402 Cremer Street, London, E2 8HD. For more information on Air Max shoes, visit www.nike.com
Matt Box reinvents the Air Max 1...
You can watch the video for this one by clicking here.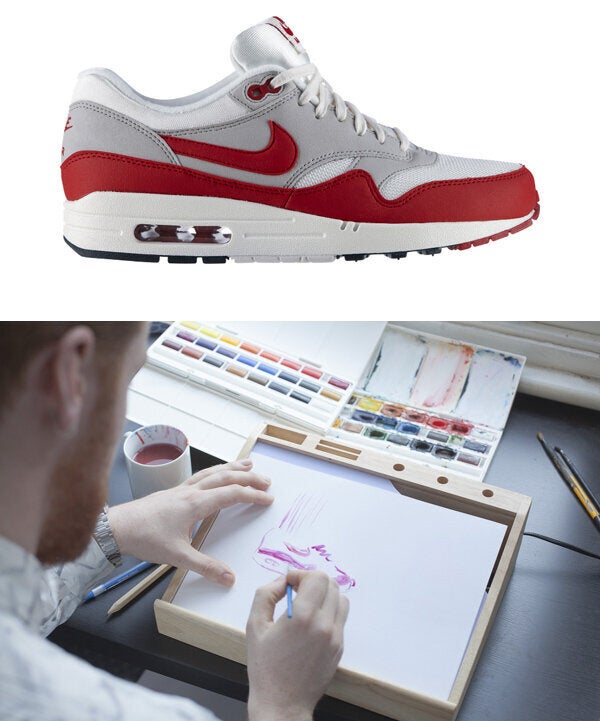 Bruno Drummond + Gemma Tickle reinvent the Air Max 90...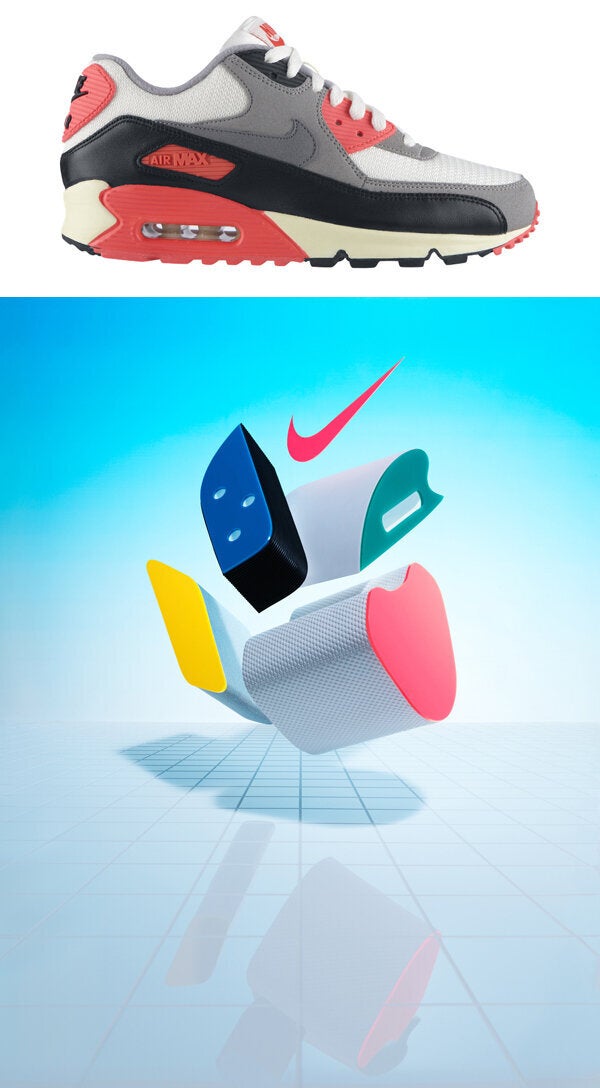 Oscar Bolton Green reinvents the Air Max 97...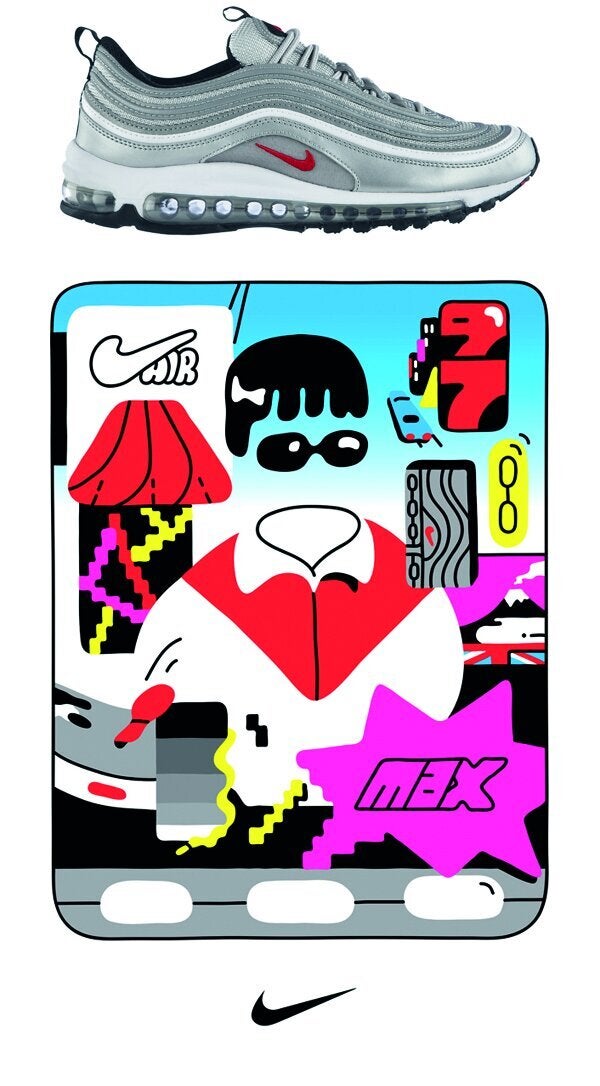 Sam Coldy reinvents the Air Max 2013...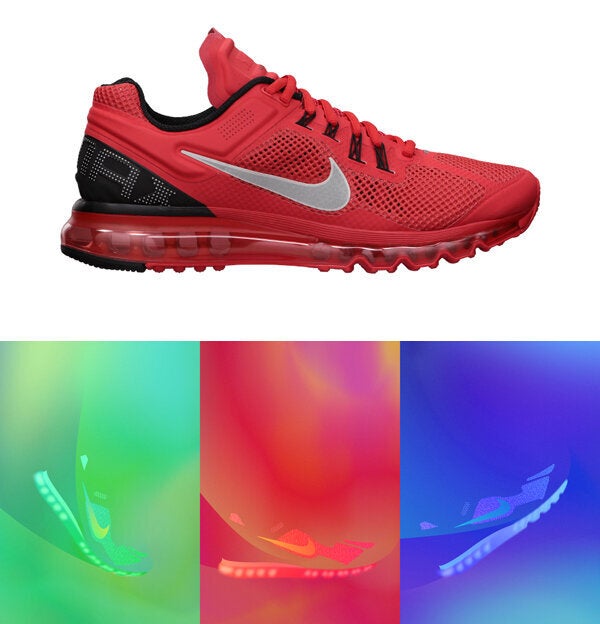 Rosy Nicholas reinvents the Air Max 95...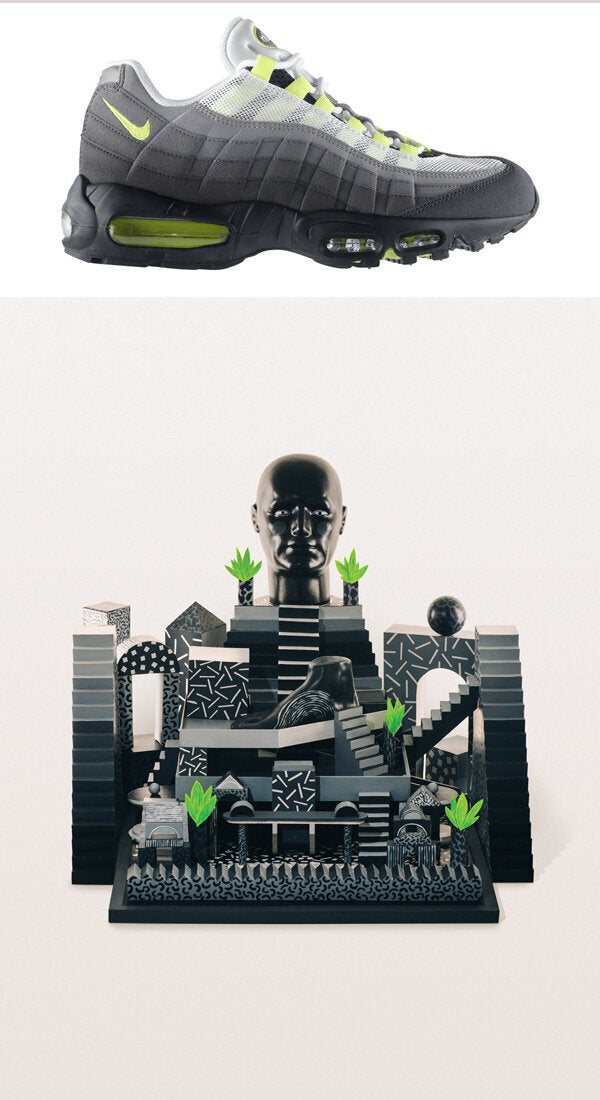 Popular in the Community