I've been away getting some winter sun for a little while (more on that later) and am currently at the mercy of my holiday souvenir - a nasty virus. So this week's post is a selection of things that have been making me smile despite my present grottiness. After all, who doesn't want cola bottle scented hands or hair the colour of a Fruit Salad chew?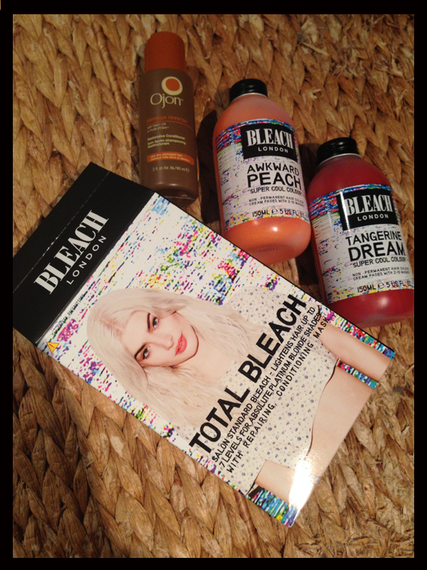 1. Bleach London Hair Dye Products
I've been dying my hair since I was 12 and am so pernickety over how I want the colour to be - whether it's the width and placement of my highlights when I'm blonde, or getting the perfect inky shade of navy - I am, essentially, a colourist's worst nightmare. I always do my own colour and love experimenting with different shades and combinations so am utterly gleeful over the fabulous Bleach London's new home dye product range. I bought the Total Bleach to lift my T-section from an auburn-to-blonde dip dye to a uniform pale blonde (it was, without a shadow of a doubt, the most effective hair lightener I've ever used), then applied Awkward Peach dye to get hair the colour of a Fruit Salad chewy sweet. You can see the results on my instagram @sarahmcgiven.
Bleach London hair products are now available at www.boots.com and from various Boots stores.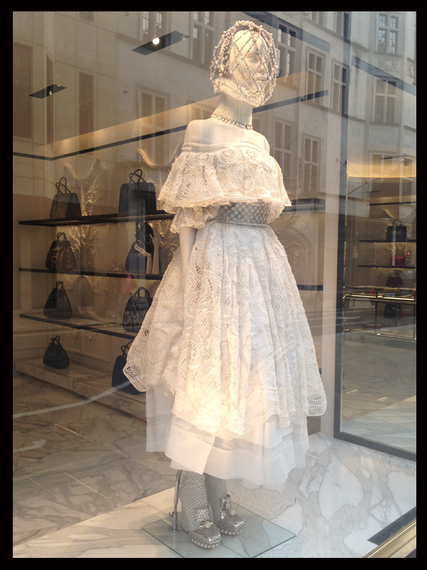 2. Alexander McQueen Store on London's Old Bond Street
Just before I went away I had an early morning appointment in Mayfair and took the scenic route, down Old Bond Street before the shops opened. I was stopped in my tracks by the breathtakingly beautiful windows of the newly renovated Alexander McQueen flagship store and took this quick snap. Redesigned 10 years after it first opened, the concept was conceived by Sarah Burton in collaboration with David Collins Studio (the remarkable interiors company behind some of my favourite restaurants, including the stunning Bob Bob Ricard in Soho), and features details such as smashed white marble flooring alongside references to what is described as 'flora, fauna the human body and the works of Francis Bacon'. New York's Madison Avenue store has also been redesigned with unique details including cornicing made from sea creatures. Even from the street, I was captivated by how the all white store design perfectly echoed the haunting beauty of the Alexander McQueen clothing displayed, bringing an emotional element to even the quickest of window shops.
Alexander McQueen flagship London store, 4-5 Old Bond Street, London, W1S 4PD - for more information see www.alexandermcqueen.com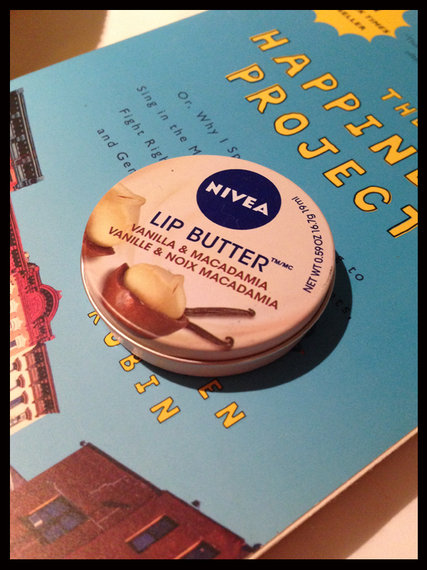 3. The Happiness Project and Nivea Lip Butter
I've had this New York Times bestseller, 'The Happiness Project' on my 'To Read' pile for about two years now and finally managed to start it on holiday. It explores the concepts of happiness and one woman's study in improving her happiness over the course of a year. I'm still only a few chapters in but have already picked up some brilliant, surprisingly practical tips about things like decluttering and sleeping with socks on to help with insomnia. I've also surprised myself with how much you can get done if you follow the 1 Minute Rule ie. if it can be done in 60 seconds or less, don't put it off. As a random aside, I grabbed this Vanilla & Macadamia Nivea Lip Butter (pictured) at the airport and, as with most things involving 'butter', it's DELICIOUS.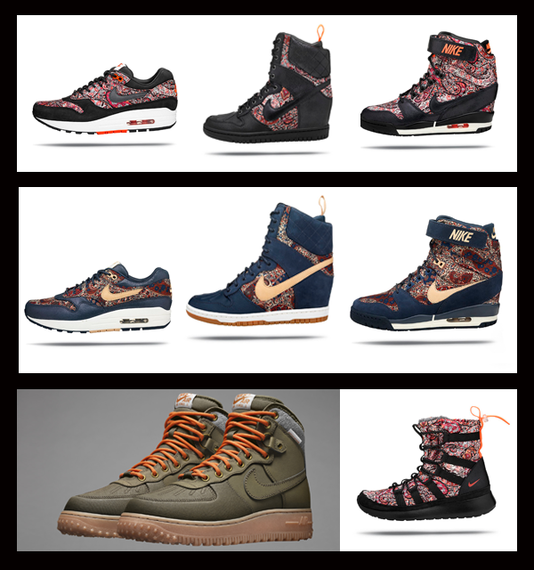 4. Nike x Liberty SneakerBoots
The Liberty collaboration with sports giant Nike has hit a winter sweet spot with this latest release of new style 'sneakerboots'. As someone who almost exclusively wears hi-tops, I love the added height on these reworked silhouettes of the iconic Nike Dunks, Roshe Run and Air Revolutions which is meant to give added protection from the elements. The statement Liberty London Bourton print is a fabulous paisley, and I particularly love the versions which add some denim into the mix. For the boys, Nike have recently dropped this weather-proofed, Air Force 1 Duckboot style SneakerBoot in on trend khaki for a strong urban look with added traction that will also keep your ankles warm this winter. Love.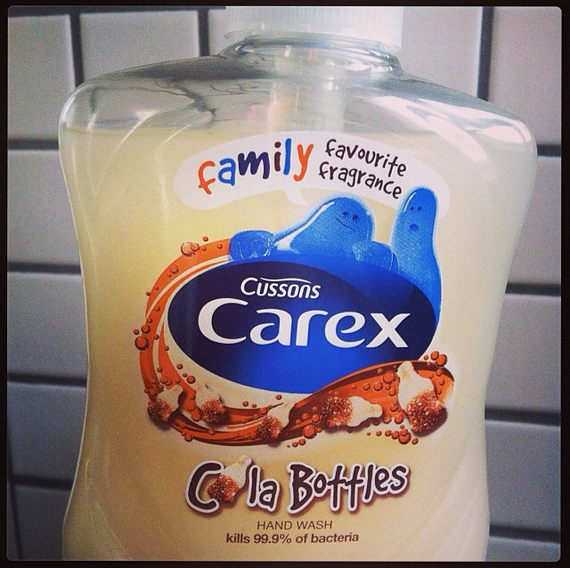 5. Cola Bottle Carex Handwash
Self-explanatory. It's hand soap. It's antibacterial. It smells of cola bottles. WIN.
Available from Sainsbury's and various other stockists.