Sports luxe looks - the kind that embraces fine fabrics you definitely don't want to sweat in - have been around for a while now and this season is no exception. The appeal of gorgeous, wearable and, most phenomenally, genuinely comfortable clothing is just too much for this trend to die any time soon. From 3.1 Phillip Lim to Primark, everyone's at it so this is a style that's easy to achieve at any price point.
If you're not ready to rock sweat pants and heels just yet, start simple by adding a sporty flavour to your wardrobe with a baseball or bomber cut jacket in a great print or flattering colour block design. You can also run with these activewear-inspired accessories for a quick trend update.
Baseball Jackets: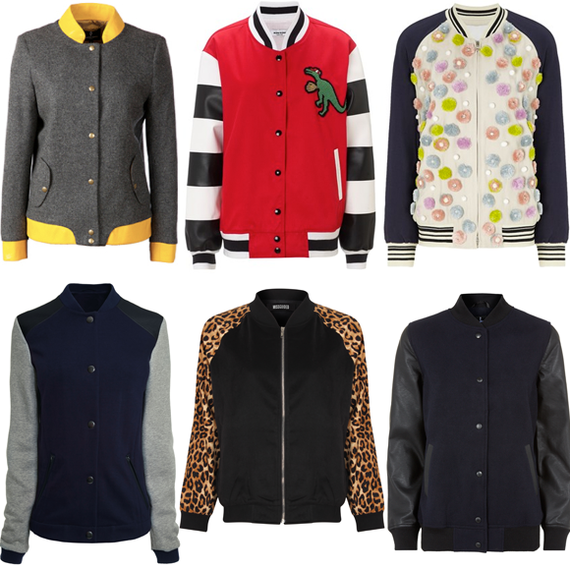 Top row (L-R):Katherine Hooker cashmere and leather baseball jacket, £530 for ready-to-wear, prices from £665 for custom made, from www.katherinehooker.com, Au Jour Le Jour Red Dino baseball jacket, £520 and 3.1 Phillip Lim Beige Souvenir Jacket, £805, both from www.avenue32.com
Bottom row (L-R):Next baseball jacket, £50 from www.next.co.uk, MissGuided Nichune contrast leopard jacket, £34.99 from www.missguided.co.uk, Primark PU sleeve jacket, £22.
New Era x House of Holland Caps: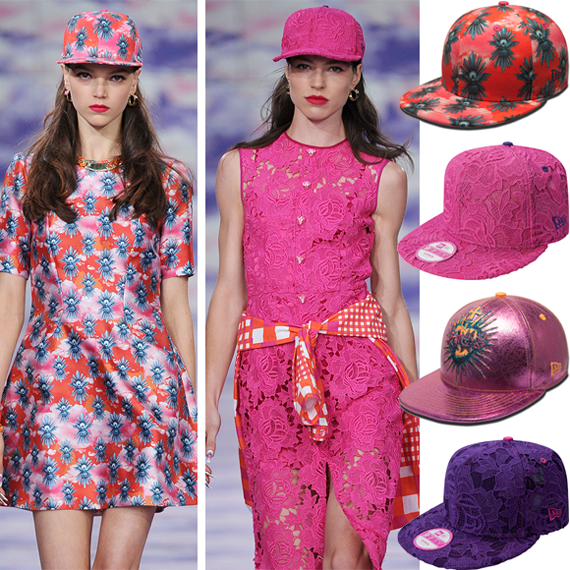 Henry Holland styled his latest Spring/Summer 14 collection with matching baseball caps featuring lace trims, embroidery, hand painted leathers and crystal embellishments. Produced by the original cap brand, New Era, they add a fun, urban, tomboy edge to the feminine House of Holland designs.
New Era x House of Holland caps, £35 each, available from www.neweracap.co.uk
House of Holland SS14 clothing will be available soon from: www.houseofholland.co.uk
Bomber Jackets: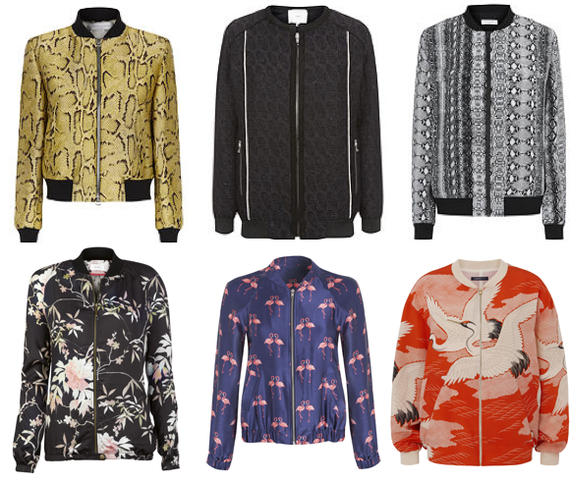 Top row (L-R): Stella McCartney silk jacquard python bomber jacket, £1,155 from www.selfridges.com, Iro kayden bomber jacket, £525 and Equipment python abbot bomber jacket, £350, both from Harrods
Bottom row (L-R): La Redoute floral print blouson jacket currently reduced from £49 to £29.40 from www.laredoute.co.uk, H! by Henry Holland for Debenhams, £45 from Debenhams stores, Marks & Spencer Limited Edition jacket, £59 from Marks & Spencer stores.
Mother of Pearl Skate Shoes: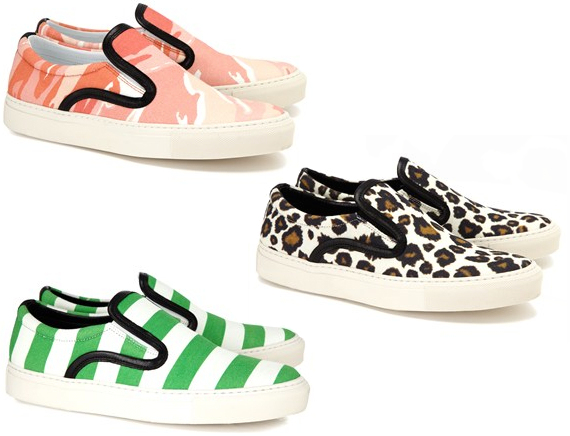 Slip on sneakers - aka 'skate shoes' - have been big fashion news since last season. These fresh new designs from Mother of Pearl are super cute and will add a fashion forward pop to any outfit.
Mother of Pearl skate shoes, £250 a pair from www.avenue32.com