Isn't this just the best idea? Savile Rogue use Scottish mills to produce affordable cashmere football scarves for the more discerning, prawn sandwich eating, football fan. I've ordered two already as Christmas presents as they come beautifully boxed so make perfect, easy gifts.
There are a variety of styles which all come in the classic retro striped design in your team's colours but without a crest so you can wear them outside of match days, and don't be put off by thinking cashmere is too much like hard work - they only need dry cleaning about once per season.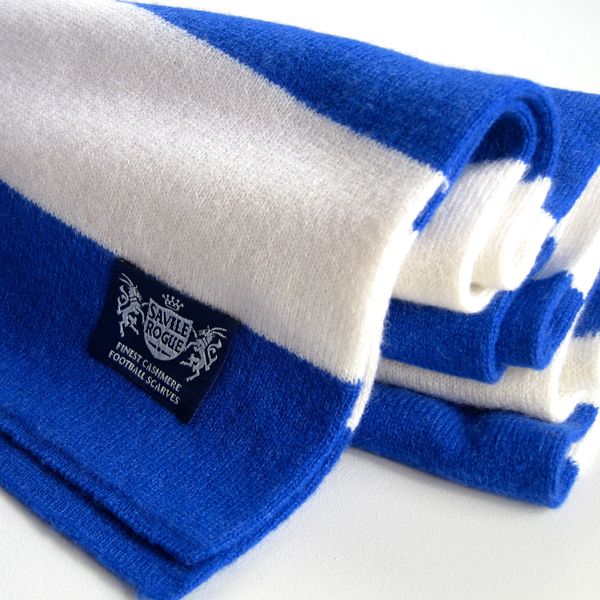 Classier, lighter, much more luxurious (and much less sweaty) than the £5 acrylic versions, these genius accessories come in adult and youth sizes and there's even a super fat, extra long one (the 'King') for wearing in what they call 'the European loop' - I don't know what that is but am guessing it's the scarf equivalent of a Vialli fat tie knot.
You can get them with or without tassels, there's even a compact version (the 'Minibar') that will fit in your pocket and the kid's version is a mix of cashmere, lambswool and cotton for added durability.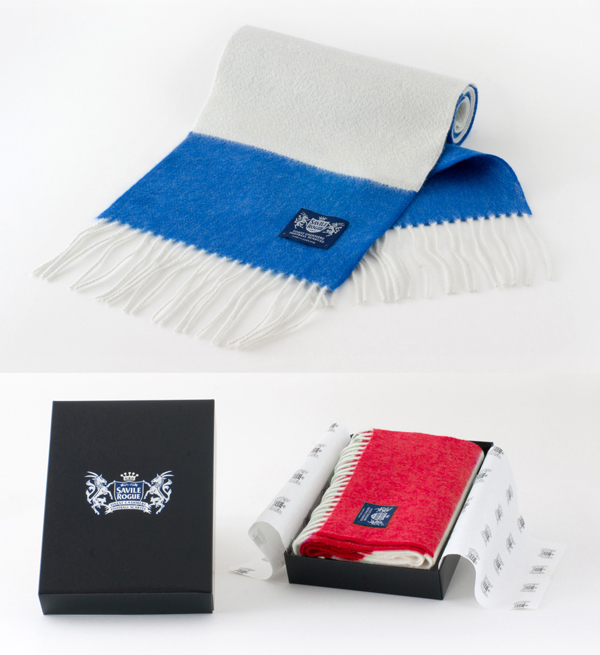 On their website you can search by club, colour or select your division, then find your team, to be taken to the range of goodies - mostly scarves but also things like slipper socks - in the relevant colours.
Most English Premier League, Championship, League 1 and 2 teams are covered, as well as many Scottish and European teams, and scarf prices range between £27.95 for a Youth scarf, up to £64.95 for the big King scarf, and there's free UK shipping on orders over £75 from www.savile-rogue.com.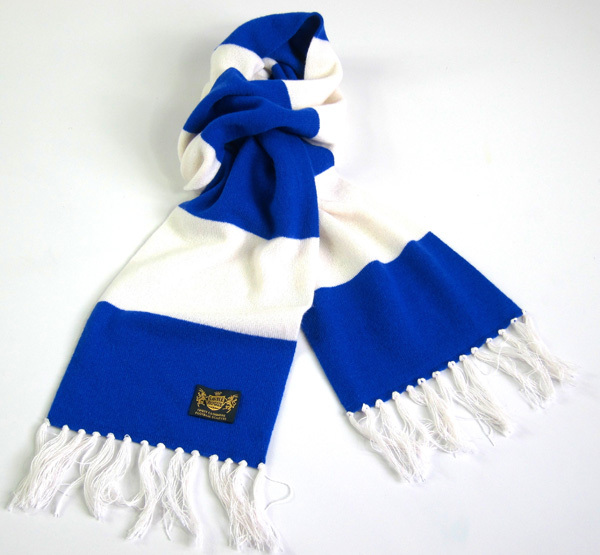 If you're stuck for what to get the football fan in your life this Christmas, I can't recommend these Savile Rogue scarves highly enough. I'll be looking out for them in the Shed End this weekend (come on you blues!) just please don't try any of that Italian wrist whipping with them. These scarves deserve better, although if I'm going to get hit in the face by exuberant fans' flailing scarves, I'd much rather they were cashmere.
Check out Savile Rogue at www.savile-rogue.com or follow them on Twitter @SavileRogue