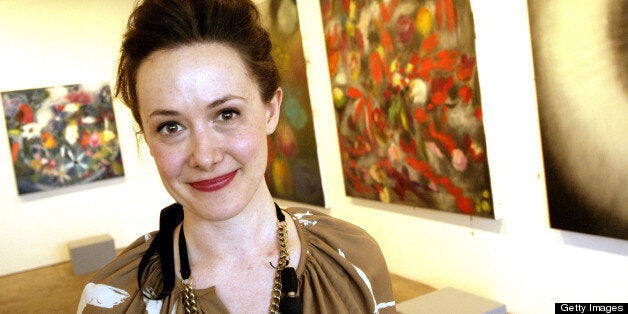 WHIT - the cool, colourful fashion line by designer Whitney Pozgay - was one of the first brands recommended to me when I looked into who to check out whilst in the States. From friends to my hairdresser, everyone wanted to clue me in to this great new label that, despite being stocked internationally, to the best of their knowledge, hadn't made it across the pond yet.
I instantly loved WHIT's clean, modern website with Pinterest-style mood boards, and the laid back sherbet shaded Spring/Summer styles it showcased. The costume design grad effortlessly mixes in bold, tropical prints and classic nautical styles for a collection of highly wearable, mix 'n' match pieces that feel both well-travelled and fun.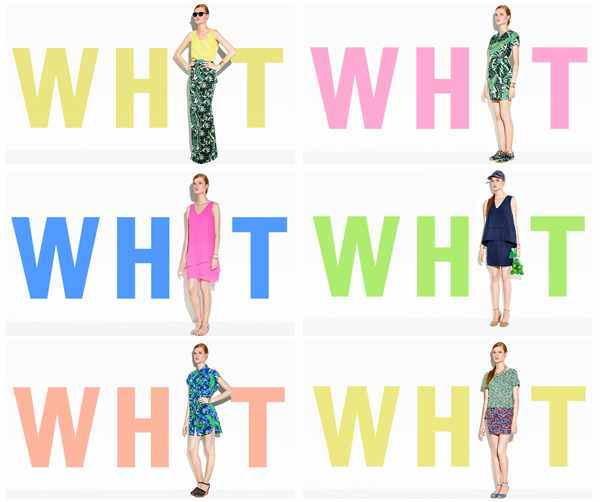 It made total sense when I read that Whitney is the niece of one of my favourite designers, Kate Spade, and had started her design career at Kate Spade New York, as a love of quirk and colour obviously runs in the family.
Whitney, who launched her eponymous label in 2010, kindly spared some time to fill me in on her inspiration, her brand plans and what it's like being Kate Spade's niece...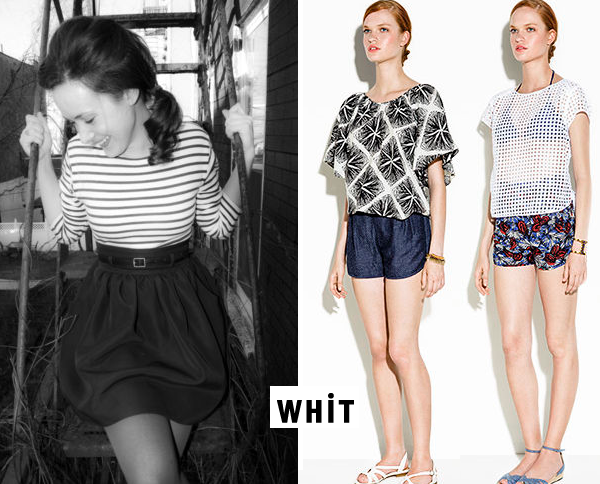 On where she finds her inspiration...
"Usually before I start a season I become fixated on something that I build a story around. It usually begins as a place, or at least a place as I remember or imagine it. Then from that broad beginning the particulars develop. When I start looking for inspiration in earnest, I take it on very liberally. My friends are inspiration enough, and they're always doing incredible things in New York and elsewhere. My really good ideas aren't just found, they pop up like plants in a garden. I think feeding your brain all manner of things is good fertilizer."
"I usually start with a color story and then work on the shapes and prints in tandem. There is usually an Ah Ha! moment where it clicks, but I think color sets the mood, so it must be the origin."
On the quintessential WHIT customer...
"I think she's unafraid of being creative. She loves color and bold design and uses her personal style to express herself. I design clothes for that girl to mix and match and honestly to have fun with. Fashion doesn't need to be fussy and the WHIT girl lives a busy life in her clothes. I like to make clothing that can be flattering on many different WHIT girls."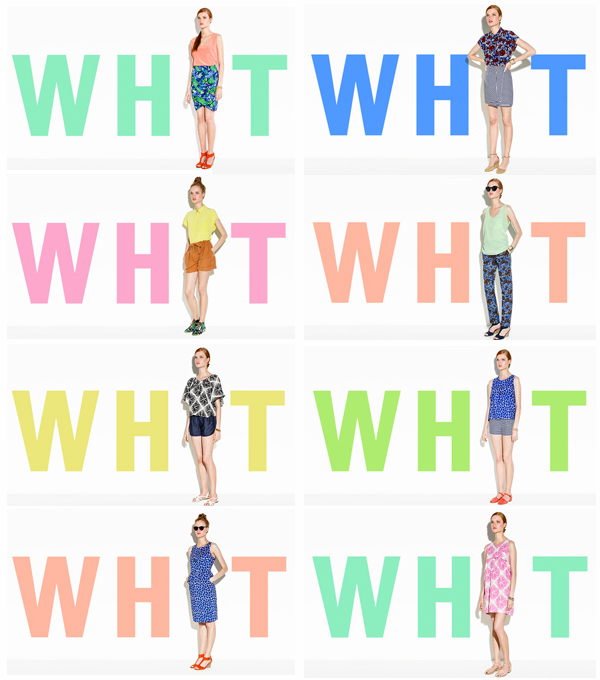 On who she'd love to see wearing her designs...
"I love Bella Heathcote's look and Michelle Williams is effortlessly cool. Solange Knowles isn't afraid of prints and I would love to see her in ours."
On being Kate Spade's niece...
"Kate served as an incredible inspiration and mentor as I was developing my design skills. She set a great example as a professional but also as a person. She is incredibly humble and determined. What I learned while working for her earlier in my career definitely encouraged me to branch out on my own later on. I have taken that same self-starter approach to WHIT. Where we have gotten as a company has been by pure hard work and with the help of many friends who we collaborate with. It's fun now to compare notes with Kate about the growing pains of starting a company."
On what's happening with WHIT now...
"We are about to leave for Bali! We're going on an inspiration trip for our Spring 2014 collection and there's so much to see, I can't wait. It's amazing that there's a place where being an artist is so central to the culture that it's practically taken for granted."
On where WHIT is going next...
"We're looking forward to exploring accessories such as bags and shoes, and we're gearing up to launch e-commerce soon, so keep an eye out for us on the web!"
Visit www.whit-ny.com for the full SS13 collection, inspiration images and a list of stockists. You can also visit the WHIT blog which has fabulous images and insights into Whitney's inspirations and what's coming up for next season: http://whit-ny.tumblr.com
Related