Over the past two decades, celebrity advertisements, endorsements and front covers have become de rigueur and there's definitely something to be said about the choice of celebrities over models. Are models completely out of fashion now? Sure we have the infamous Kate Moss, the spirited Cara Delevigne and the dashing David Gandy, but where there were once a whole gaggle of models in the nineties, with the boom of the 'Supermodels', now are just a few who are lucky enough to be landing the coveted covers and the brand sponsors. Step aside models- the actors, actresses, reality TV stars and musicians are coming for you and your jobs, and the brands seem more than willing to allow it.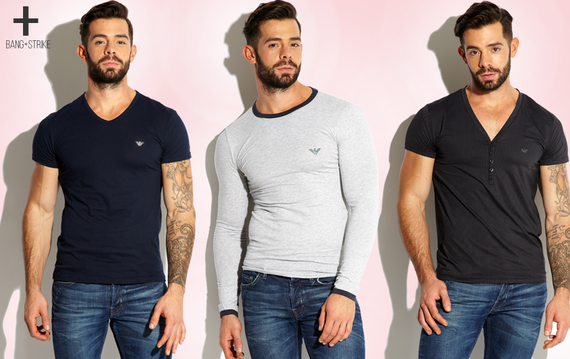 So why is it that models are being booted out of their own jobs and swapped with people less qualified? I think it's because models are the unattainable figure. The untouchables of the industry and because of this there is somewhat of a disconnection between models and members of the public. They are beautiful, yes, but they are mysterious and elusive. With celebrities, not only do we get blow by blows of their loves, their losses, their struggles and their joys, but when you watch them on the big screen, even if they are in character, you feel a warmth and an affinity to them instantly. It's a false familiarity that comes into play. The actress that always plays the funny girl will become the funny girl to you in real life. The man that always plays the hero will follow suit in your mind and this, I feel, is why we relate more to these people than models. We barely know anything about models' lives, so in essence, if we don't know them, would we trust their opinion or endorsement on a product?
It's essentially an odd word of mouth scenario. If your friend were to tell you of a really great skincare product, you'd be more than likely to look into it than if a complete stranger walked up to you and told you. That's what we get with celebrities and models. Once, a beautiful face was enough to win over a man or woman, with their want to look like the people in the ad so much, they'd buy whatever was on offer. Now, in the age of instant technology, social media, trashy mags and the like, it's not just enough to want to look like whoever's modelling the latest trend, we want to feel closer to them. We already follow the actors on twitter, we already know where they like to party and who they've been canoodling with because we've read it in four different celeb magazines. Now, we want a part of them. And that part is whatever they're endorsing at the time.
One particular area that has seen a huge shift from models to celebrities is the men's underwear industry. Sports stars like Cristiano Ronaldo, Freddie Ljunberg and David Beckham have all modelled and even designed men's underwear and it doesn't look like the trend is stopping any time soon. Brands are cashing in on their fame, hoping to capture an untapped audience that a generic male model just won't reach out to. After all, what young impressionable teenager wouldn't want to look like Beckham in their underwear? It's an obvious choice for marketers, but whether this trend will turn back, well only time can tell.
More recently, Calvin Klein has hired the bad boy of pop, Justin Bieber to front their latest campaign. Never one to shy away from controversy, Calvin are renowned for choosing less than innocent models, a prime example being Mark 'Marky Mark' Whalberg and it seems that they're more than happy to brush a scandal under the carpet for want of increased sales. It was an eyebrow raising choice really, Bieber isn't necessarily known for his male audience but rather the teenage girls so when it was announced that he was to star in the ad, it did set tongues wagging. Perhaps though, Justin wants to shed his teeny bopper image, and with age and maturity comes better underwear! And what better underwear than Calvin Klein. Perhaps that's what they had in mind all along. Tapping into a younger market to let them know that when the time comes for the teenage boys' transition to manhood, Calvin Klein has their back.
Following suit on this celebrity cum model trend, UK men's underwear store BANG+STRIKE changed tactics a little and used TOWIE stars Dan Osborne and Charlie King in their A/W13 and SS/14 campaigns respectively. Their Marketing Manager states that 'using a recognisable face that our customers can relate to really helped to increase the awareness of our company. We use professional models too, who always go down well, but when we used Dan Osborne and Charlie King we seemed to get a lot more traction from both the media and our customers which ultimately resulted in more sales.'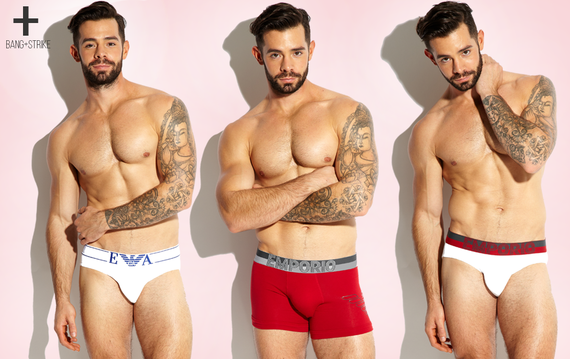 So perhaps then for now, models will just have to work that little bit harder for their gigs, and until the celebrity phenomena dies down, it doesn't look like we're going to stop seeing the likes of celebrities on our magazines, in our cupboards and on our TVs!