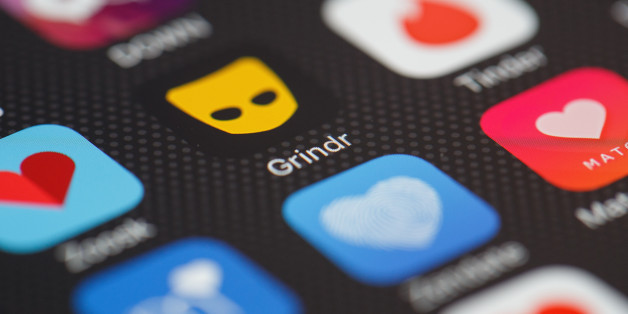 Leon Neal via Getty Images
Imagine your twenty-something-year old son, daughter, brother or sister is found dead miles away from home. Then imagine that the man who found the body and reported it to the police changed his story about the circumstances, first reporting they didn't know your relative, then changing their story to say they did.
You would expect that the police would be alarmed by the death of a young man and the change in story of the only apparent witness. You'd also be right to expect that the police would investigate thoroughly all the circumstances.
But what would you do if they refused to investigate, taking the only witnesses' word as the truth?
This isn't something out of a film.
This happened to me.
My darling youngest son, Anthony Walgate, was found dead outside a London block of flats on 19 June 2014. He was 23 and the first known murder-victim of serial killer Stephen Port, who last year was jailed for life for killing Anthony and three other young men.
A week after Anthony's death, new evidence was given to the police that Port had lied to them and did know Anthony. He was arrested and admitted he knew Anthony but claimed that my son had taken a self-inflicted drugs overdose; he also tried to explain away his reasons for moving his body from his flat to his doorstep. The police took Port's DNA but he was released on bail and later discounted him as having any involvement in Anthony's death.
I asked the police whether they had checked Anthony's phone, Port's phone or his computer. I was told it was too expensive. They took the murderers' story over the facts. I've always felt that if Anthony had been a young, heterosexual female the police response would have been very different. Anthony was gay.
One of the most troubling things for me is that two weeks before Anthony died Port was stopped by police at a local railway station with another young man, who was clearly heavily-drugged. Port admitted to the police they had taken illegal drugs but he wasn't arrested.
The rest, as they say, is history and all I am left with are memories of my Anthony, who was in the second year of a fashion and design degree at Middlesex University. He always told me he would be famous. Now he is, for all the wrong reasons.
Port went onto kill three other young men using the drug GHB: 22-year-old Gabriel Kovari, 21-year-old Daniel Whitworth and 25-year-old Jack Taylor. Three men that would probably still be alive today had the police listened to me.
There is an ongoing Independent Police Complaints Commission investigation into the police's response to the murders of Anthony, Gabriel, Daniel and Jack. It won't bring them back but at the very least I hope those officers who treated me and the families of the other boys as nuisances are held to account for their failure to do their jobs.
The police are now investigating a further 58 unexplained deaths involving GHB and young men. I think there is a real possibility that Port killed more people and I would urge anyone who thinks they may have some relevant information, no matter how small, to come forward. I can understand how some potential witnesses will not want to speak to the police but our solicitors can be contacted directly and in complete confidence at: portenquiry@hudgellsolicitors.co.uk.
Sarah Sak lives in Hull and is the mother of 23-year old Anthony Walgate who was serial killer Stephen Port's first-known victim. She is featured in this week's BBC 3 documentary How Police Missed the Grindr Killer.