Getty
Action-thriller Boy Nobody is the first in a trilogy of young adult novels by Allen Zadoff about a teen assassin, brainwashed by The Program to be a perfect, emotionless killing machine - imperceptible by the authorities because he's just a kid.
He is nothing. The mission is everything.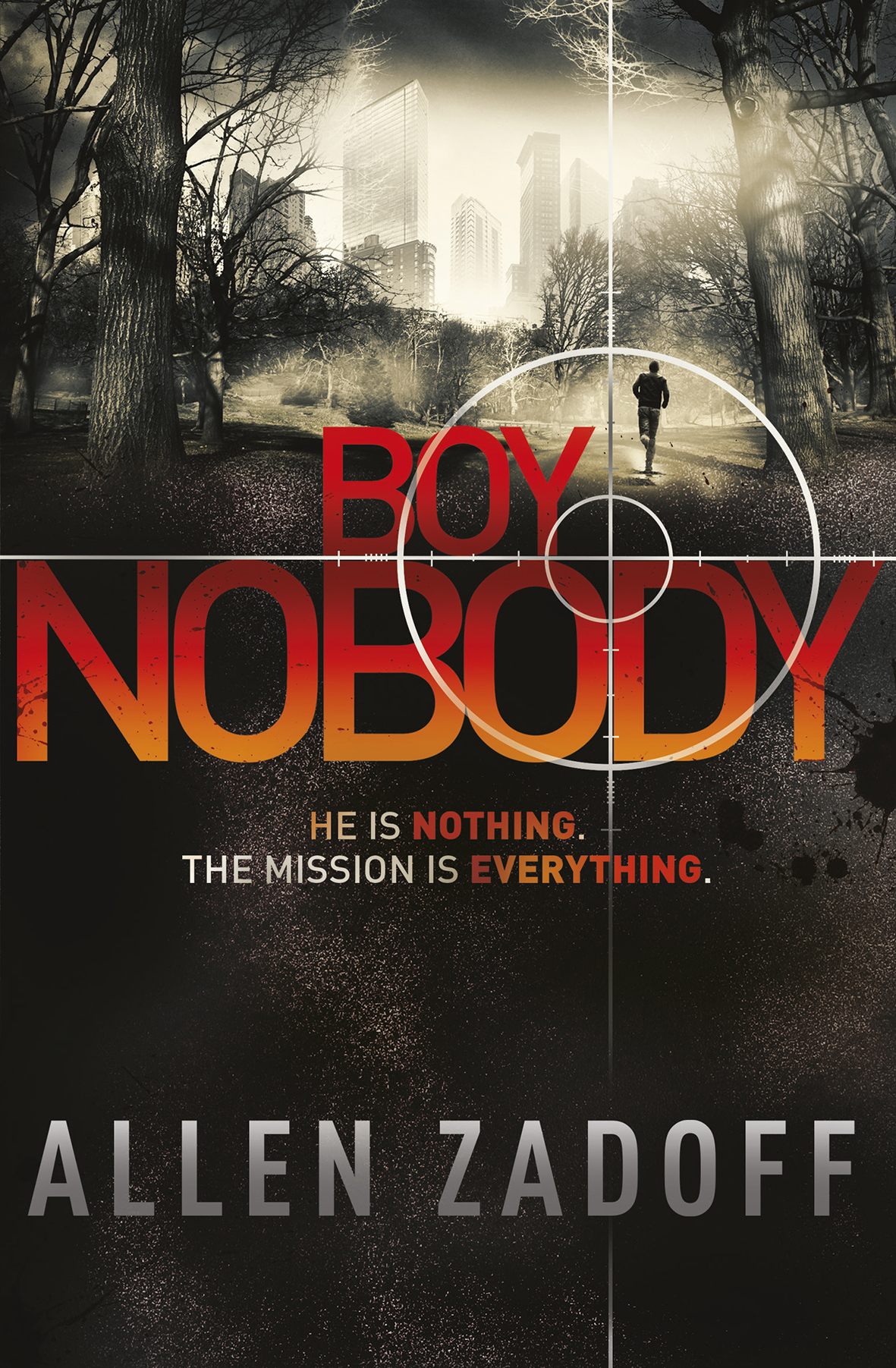 If you are thinking that sounds a little bit like Bourne then you are not a million miles away. Author Allen Zadoff tells us that "the storytelling with its reliance on quick cutting, action sequences, and suspense, has absolutely been influenced by Bourne and Bond." However, The main cinematic inspiration for Boy Nobody is much more surprising: the classic films of Clint Eastwood such as Dirty Harry and The Good, The Bad and the Ugly. Of his unusual muse, Zadoff says, "Eastwood played characters that were cold and tough, men who had to do terrible things in the name of justice, men with a code of honor that did not always match the ethos of the world around them. You'll find many of these same qualities in the character of Boy Nobody."
With its disenfranchised main character, Boy Nobody will certainly appeal to fans of The Hunger Games. With both books featuring young protagonists forced to kill in a war that's not their own, we asked Zadoff why he feels this theme has struck such a chord with today's youth. His answer is simple: "Maybe for the same reason I loved reading Hemingway when I was a teen. I could go to dangerous places in my imagination while staying safe at home." And Boy Nobody certainly does go to dangerous places! Zadoff tells us of his favourite moment in the book "Early on in the book there's a scene where Boy Nobody is confronted by a group of Chinese spies out to do him harm. He's a sixteen-year-old kid taking on four trained men alone and without a weapon on a deserted stretch of road." But Zadoff tells us that this scene is his favourite not because of the danger Boy Nobody is in, but the way he gets himself out of it: "he combines intuition, power, and intelligence in a very unique fighting style that readers may find surprising."
Style-wise, Boy Nobody is very fast-paced but it has also got a wicked streak of dark humour. Told in the first person, our main character has a very bleak outlook but his observations on the people around him are often hilarious, balancing out the darker subject matter very nicely. Zadoff says that this quality is somewhat autobiographical. "I use humor as a survival skill to get through life. I learned it from my family. Growing up, my parents tended to get funnier as the situation got more desperate. So it's very natural for me to give this same quality to Boy Nobody, a tough-as-nails teen soldier who can also be quite witty."
This sense of humour is reflected in the other characters too. There is a fantastic cast of supporting characters as well - particularly Howard who becomes a close ally to our protagonist. However, Howard is far from perfect - and may or may not be autobiographical! - as Zadoff explains: "[Howard] has an erotic indiscretion that forever brands him persona non grata in his school. I will admit the inspiration may have come from personal experience. However we have the 5th Amendment in the U.S. so I decline to answer further on the grounds that it may incriminate me."
Quickly skipping away from that area before we give away too much, we move on to discuss who the book is for. Despite the young adult label, it's a very adult thriller that blasts claims that young adult literature is being dumbed down. Zadoff's response is refreshing: "I write for me first, both the adult me and the teen me who loved adventure stories with courageous but complex characters. In my books I also try to share some of what I've learned about living in the world and how complicated it can be. I think smart, modern kids understand a lot more than we give them credit for. In Boy Nobody's case, he's torn between his loyalty to a cause and the humanity developing inside him. I think young readers can understand this on a lot of levels. Maybe they struggle with family responsibilities, the conflict between what their parents want for them and what they want for themselves. Or in my case, at a young age I knew what my parents wanted wasn't right for me, but I didn't yet know what I wanted for myself. It took years for me to find out. This is where Boy Nobody finds himself at the start of this series."
Speaking of the book as part of a series, we of course have to ask what's next. Zadoff is writing Part Two as we speak but what can we expect? "Boy Nobody 2. I can only say it's bigger, faster, and even more intense than the first book. Stay tuned..."
And as for those rumours about a film trilogy? Zadoff can excitedly confirm that Boy Nobody has been optioned by Sony Pictures for Overbrook Entertainment - Will Smith's production company. It's been no secret who is tipped to star in the forthcoming film but we ask Zadoff just in case. "The rumours are true. Boy Nobody is currently being developed as a starring vehicle for Jaden Smith who I think would be an incredible Boy Nobody. But we'll see what happens going forward..."
Boy Nobody is out now from Orchard Books.