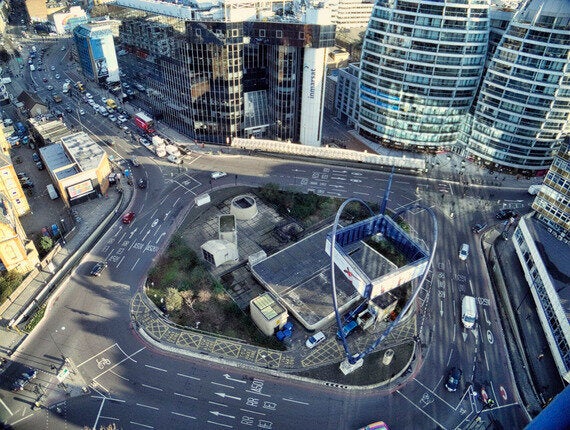 South-East England employs more people in tech than the whole of California, but the talent pipeline must be built if the UK is to seize the digital day.
In the US, with its culture of the CEO rock star, founding a fast-growth tech company - tomorrow's Facebook or Google - is frequently cited as teenagers' number one ambition.
Here in the UK, it's a very different story. Our kids dream of playing for Liverpool or starring in a reality TV show, but they don't necessarily see business as an exciting or aspirational career. It's time for us all to do more to educate tomorrow's leaders about how exciting running your own tech business can be.
Tech City UK, launched by the Prime Minister in 2010, has been successful in raising the global profile of London as a city at the forefront of innovation and creativity; a city which takes its digital economy seriously. The organization has worked hard to bring together talented technologists, successful entrepreneurs and venture capitalists to build London's reputation as a central hub for entrepreneurial deal making.
According to a report shown to us last Monday during the Bloomberg Technology Summit, hosted by Boris Johnson and Michael Bloomberg, there are five factors fuelling the growth of London's tech economy: A strong talent pipeline from some of the world's top universities (and I include Cambridge and Oxford Universities here as they are very much part of the Golden Triangle); a vibrant tech community, where we brainstorm new ideas at events like #foundersforum, meet new people at #silicondrinkabout meet-ups and play each other at #pingpongfightclub; the availability of early stage capital; and an expanded tech infrastructure and co-ordinated support from the Government.
At London Business School's Global Leadership Summit tomorrow, I'll add to this list the availability of international talent - the connectors, backers, rising stars and established entrepreneurial legends that come from all over the world and make London their home. At the International Hall of Fame Awards last week in Level 39, the tech community came together to celebrate the diversity of the tech economy and it was especially interesting to hear Vince Cable remind us that 1 in 7 UK start-ups are founded by immigrants, who are also responsible for 1 in 14 of new jobs that are generated. Wow!
London is also growing faster than Silicon Valley when it comes to attracting VC investment. According to Dow Jones Venture Source, tech investments in London grew 41%, from $558 million in 2010 to $788 million in 2013. Over the same period, tech investments in San Francisco rose only 32%. But there's a huge difference in the scale of investments the cities are attracting. Investors brought $9.91 billion to San Francisco last year, up from $7.52 billion in 2010.
This disparity is less surprising when you consider the number of notable VCs resident in each city. According to a report by the Boston Consulting Group, there are 70 in San Francisco, 20 in New York and only 10 in London. So we need access to more capital, especially later-stage capital if we are to take this thriving start-up economy and evolve it to a scale-up economy, with more bigger business moving towards the billion dollar valuations that Just Eat and Zoopla have achieved on IPO. That's one helluva capital gap to close.
The tech infrastructure is also in danger of falling behind our European counterparts. Shocking as it seems, great swathes of central London are still without access to super-fast broadband and that's bad news for business. Maybe it's time for an Infrastructure government department to bring together expertise and recognise that access to broadband is not a luxury, it's a crucial amenity in today's digital economy.
There's another challenge too. Without more young people studying maths and science and getting skilled up for a career in technology, the development of London and the UK as an international tech hub will be drastically limited. Time and again the skills shortage is cited as the biggest challenge facing the UK technology industry. We need to continue to encourage young people to study these subjects in order to grow our global technology footprint.
If we don't encourage more children to take STEM subjects at A-level today, we'll be facing a national crisis tomorrow. Fewer than 20% of pupils in the UK currently study beyond GCSE level Maths, that's the lowest rate of 24 developed countries. Compare this to Japan, where approximately 85% of young people study maths to the equivalent of A-level. I'm really proud to be part of the "Your Life" campaign that was launched last month by Education minister Elizabeth Trust and a host of UK "techpreneurs" including Edwina Dunn, founder of DunnHumby, Eben Upton, the founder of Raspberry Pi and Belinda Parmer of Little Miss Geek. This campaign has the ambitious aim of increasing the number of 16 to 18 year-olds studying maths by 50% in the next 3 years.
The London digital economy is growing at 5.1% and is set to generate 46,000 new jobs in the next decade. We must make sure our children and young people are ready to seize the new opportunities that a digital economy presents.
In summary, I'd argue that the future for London is extremely bright but there's much work still to be done - so onwards!